My kids are both love toys that they can build with. My 2nd grader Hayden especially loves creating and building things. He is very creative but also thinks everything out. He is super smart and loves science. If you were to ask him what he wants to be when he grows up he would say a wizard, but if that doesn't work out then an engineer. He loves learning all about science and how things work. This year for Christmas I want to get him more toys to help encourage his curiosity of STEM. S.T.E.M stands for science, technology, engineering, and math. GeoSmart's new line of magnetic construction sets is the perfect gift for any little engineer or STEM.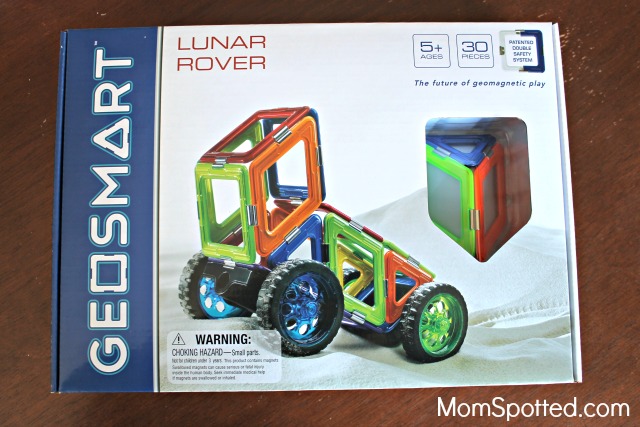 The new GeoSmart line features sets inspired by outer space! My kids played with their new GeoSmart Lunar Rover for hours today. They would build and then rebuild all sorts of creations. I was super impressed with the high quality of these magnetic construction toys. First of all the colors of all the pieces are so bright and eye-catching! They are also the perfect size for little hands. My 3-year-old Halli easily was able to help put pieces together. It was also so fun to have Hayden help her practice her shapes and colors. He would ask her for the "red triangle" and she would be able to find it to help build their own Lunar Rover to explore the moon.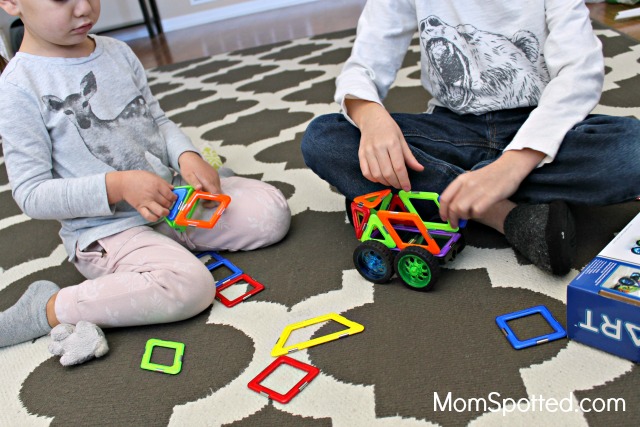 GeoSmart's line of durable magnetic construction kits are super durable and also have a safety pledge. GeoSmart's kits have a patented double-lock safety system. Each magnet is encased twice to ensure the building piece and not the magnet will be visible to little fingers. They are the coolest magnetic construction toys I have ever seen! My kids love playing with them and I love having peace of mind that they are both safe while also encouraging their love of STEM.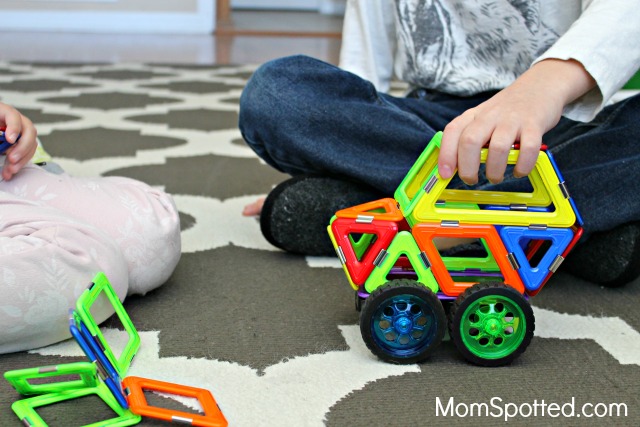 Hayden built so many little cars that he loved pushing around. The magnets are super strong so his creations don't easily break apart while he is playing with them. He made rockets, spaceships, moon houses, and dozens of other things. These little magnetic construction toys are so amazing. They can help teach colors, shapes, hand-eye coordination, motor skills, creative thinking, and so much more.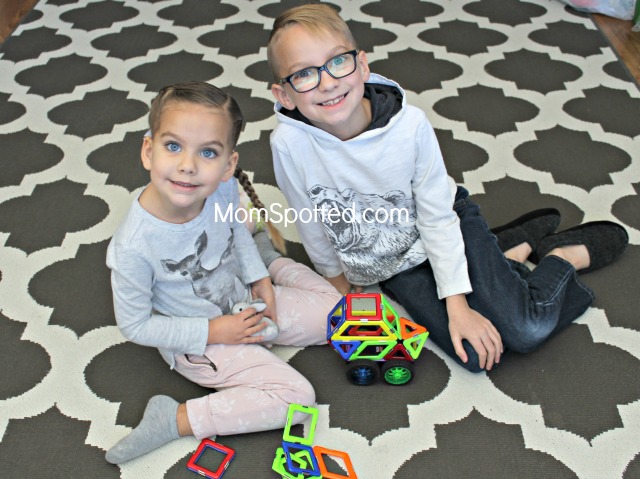 If you have a kiddo who loves to build and construct things, or maybe they love STEM like my little boy then GeoSmart kits would make the perfect holiday gift! With options like the Solar Spinner, GeoSphere, Mars Explorer, Alien Creatures, or Lunar Rover there is something for everyone. You can find the whole line on Amazon.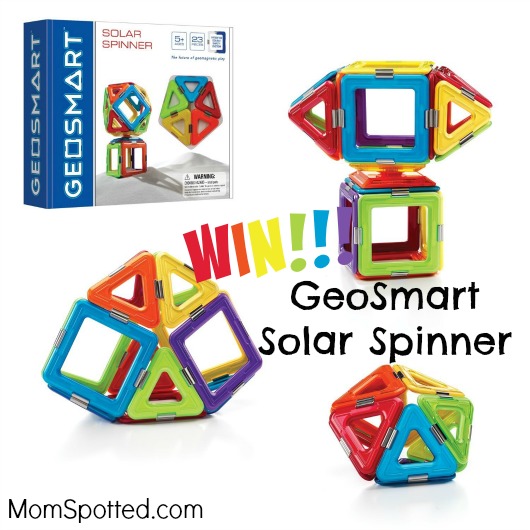 Right now one (1) Mom Spotted reader has the opportunity to win (1) GeoSmart Solar Spinner!
To enter use the Rafflecopter form below. Good Luck!
Contest ends 12.05.16 at 11:59 pm. For Official Giveaway Rules click here. U.S. Residents