Thanks to Disney for sending me the book, and for providing a prize pack!
My kids fell in love with an adorable and also grumpy bear named Bruce last year. In the first book, "Mother Bruce" from Disney Publishing written and illustrated by Ryan T. Higgins, Bruce reluctantly becomes the adopted mother to 4 geese.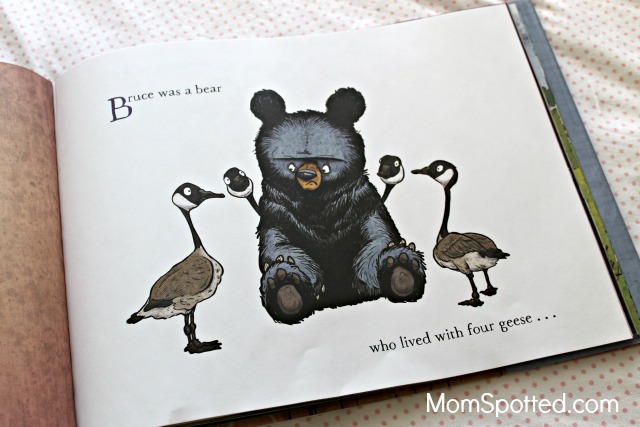 My kids have loved reading "Mother Bruce" all year long. It often is read during our nightly bedtime routine. Now there is a wonderful sequel book to add to our collection called "Hotel Bruce." My kids were so excited to read more about Bruce's grumpy adventures.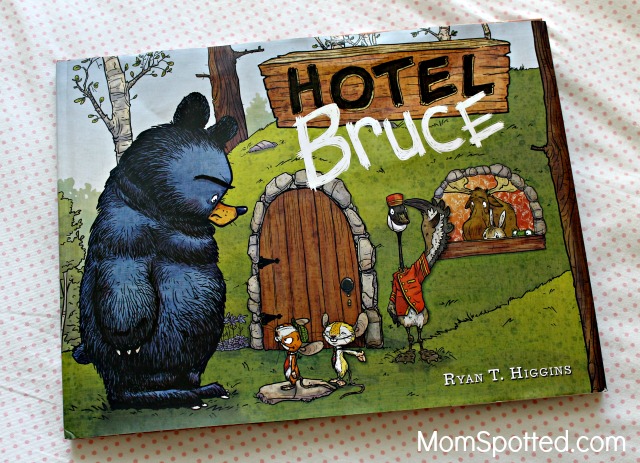 Bruce went on a southern migration trip with his goslings. When Bruce returns home he is tired and of course very, very grumpy. He finds that a trio of mice have moved into his den and have turned it into a hotel! There are quite a few animals messing up the comfy den and reeking havoc. Possums are pillow fighting, little critters are hogging the bed and Bruce desperately wants his den back to himself.

My kids giggled through the whole book while Bruce tries to kick all the animals including the entrepreneurial mice out. My son Hayden is 7 and my daughter Halli is 3, they both love this book and it captures both of their attention.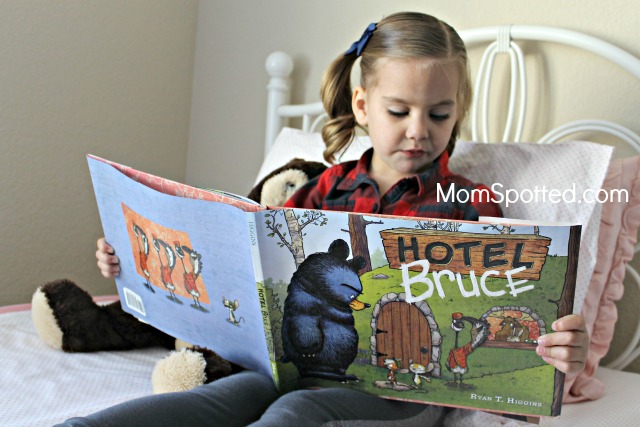 It is such a darling book and I was giggling along with them. I really love children's books and we have quite the collection. The pictures in "Hotel Bruce" are amazing! The animals are all so detailed and adorable. My kids love staring and studying each page. Ryan T. Higgins has created beautiful artwork throughout the book.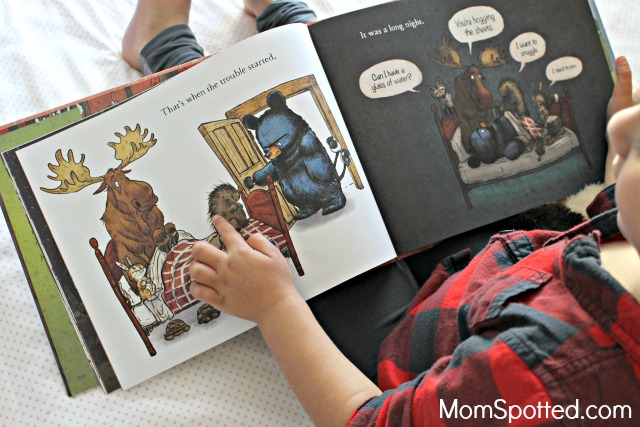 My kids love all of Bruce's growls and grumbles. Even though he is super grumpy we think he is just a big softy. We have loved this sequel book and I really hope there will be more stories to come about our dear friend Bruce. We have read this book so many times my little Halli knows it by heart. I catch her laughing while reading "Hotel Bruce" to her stuffed animal friends all the time.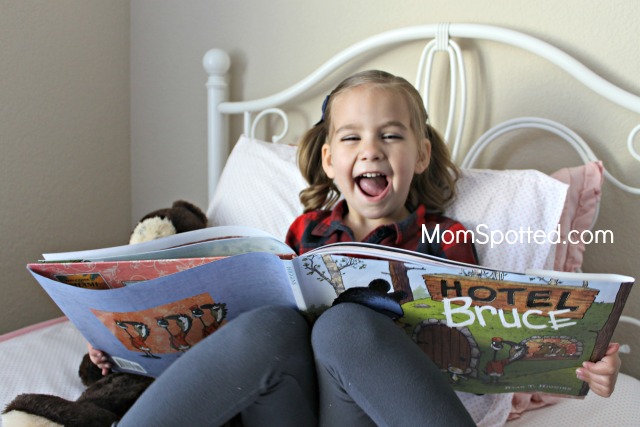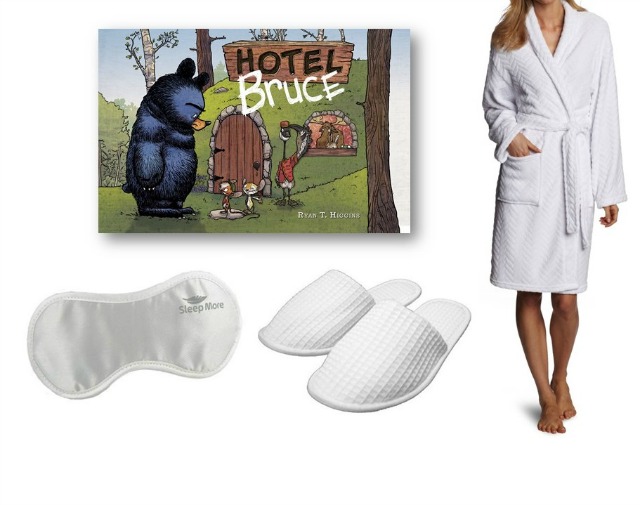 Right now one  (1) Mom Spotted reader has the opportunity to win (1)a relaxing night at Hotel Bruce! (Room service not included.) One (1) winner receives:
a cozy hotel robe, a pair of slippers and sleep mask
plus a copy of Hotel Bruce to keep your little goslings entertained!
Giveaway open to US addresses only.
Prizing and samples provided by Disney-Hyperion
To enter use the Rafflecopter form below. Good Luck!
Contest ends 11.7.15 at 11:59pm. For Official Giveaway Rules click here. U.S. Residents only.