I fell in love with Chicco a few years ago. Chicco is such an amazing company with reliable and high-quality car seats. Chicco is the maker of the #1-rated infant and convertible car seats. Halli and I both love her Chicco NextFit zip car seat. I was so impressed with how easily it installed and the zip feature has been such an important feature. I didn't think that Chicco could make a car seat any better but they did! Now Chicco has a new recently debuted line of car seats called ZipAir. The Chicco NextFit ZipAir convertible car seat has all my old favorite features but now with a cooling 3D AirMesh for superior breathability.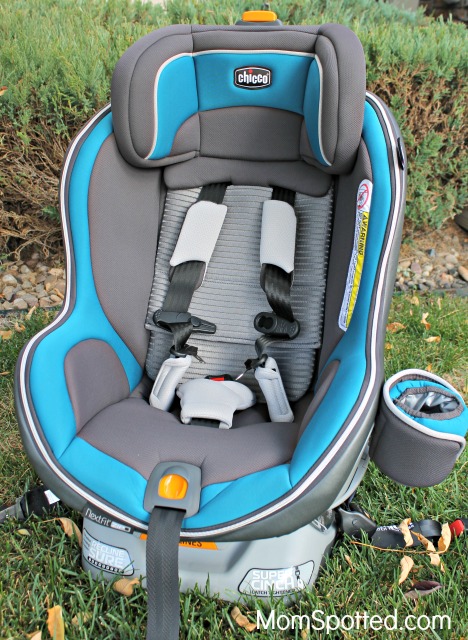 Car seats are so important for your child's safety in the car, and when they are installed correctly they reduce fatal injury to infants by 71%! Getting car seats installed can be so tricky. They have to be leveled properly and secured in tightly. Chicco car seats make installing them into your vehicle a breeze with their SuperCinch One-Pull LATCH Tightener. After both latches are clipped it takes just a good tug on the strap to get a tight fit. The ReclineSure leveling system has 9 positions to choose from so that you get the correct recline position for any vehicle. Then the RideRight bubble is a great feature to make sure the car seat is angled in the right position both for rear-facing and forward-facing.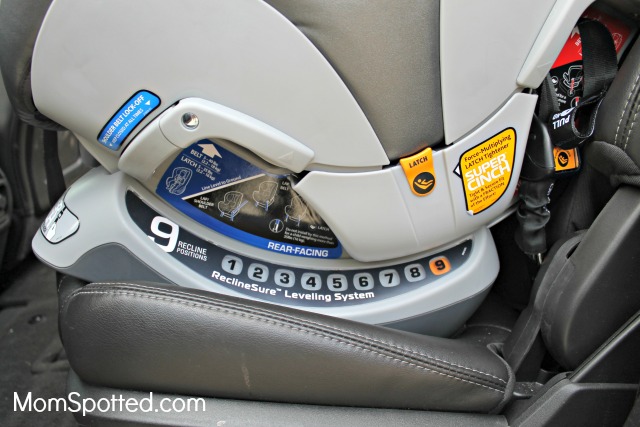 The Chicco NextFit ZipAir has a 5-40lbs range for rear-facing mode and 22-65lbs for forward-facing mode. I love that the high weight limits allowed me to keep Halli rear-facing for a longer amount of time and that she has time to grow with her car seat forward-facing.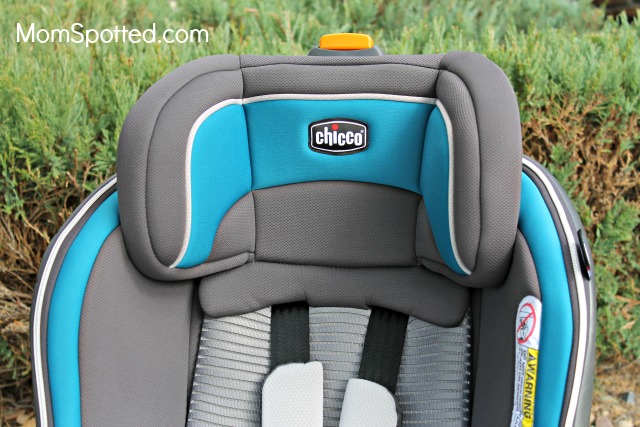 It is such a great car seat and has such soft comfortable padding. It also has side impact protection with easy height adjustment with auto-adjust shoulder straps that widen as headrest it is raised. ComfortFlex also leaves the buckles flexed out so that I can get her in and out easily. I don't have to dig around for the buckles because they are already flexed out and ready to go.
The new 3D Mesh technical performance material is absolutely amazing. It allows air to flow through the back so that kids don't get as hot in the car. One of the hardest things about Halli's car seat is she hates getting into it all hot and sweaty. The 3D Mesh allows air to move and helps the fabric breathe so she doesn't get out of the car anymore with a sweaty back.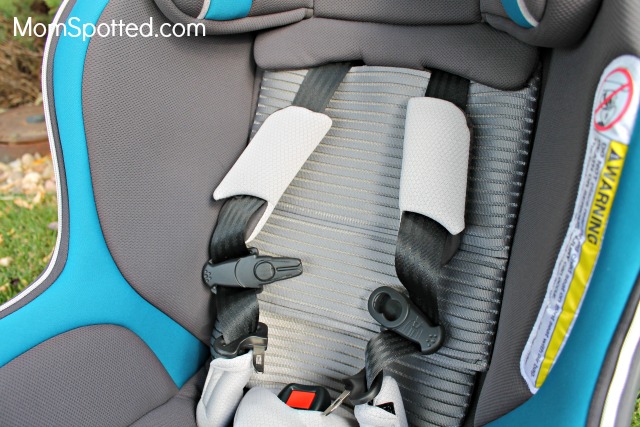 If messes also ever happen the Zip&Wash feature is the best. Halli gets terribly car sick. I have to wash her car seat constantly and the Zip&Wash feature makes it a breeze! All the soft parts easily come off and then I throw them in the washer. After they have hung to dry they go right back on the car seat and it's like a brand new car seat all over again.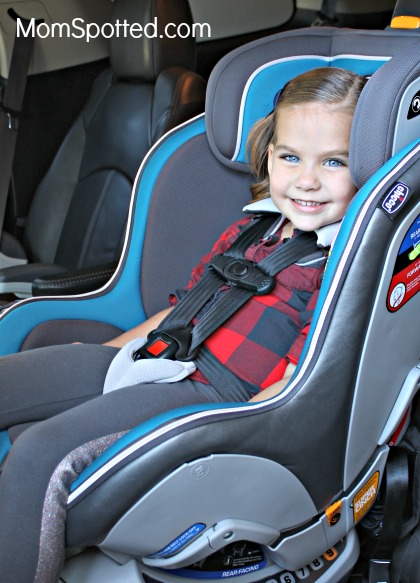 Chicco has ZipAir car seats for every stage your kids might be in. There is an infant KeyFit30 ZipAir, and also a KidFit ZipAir for your older kids who have transitioned to a booster. You will be able to get the same Chicco quality, safety, and no help your  kids stay cool and clean no matter how old they are.
Right now one (1) Mom Spotted reader has the opportunity to win (1) Chicco NextFit ZipAir Convertible Car Seat. To enter use the Rafflecopter form below. Good Luck!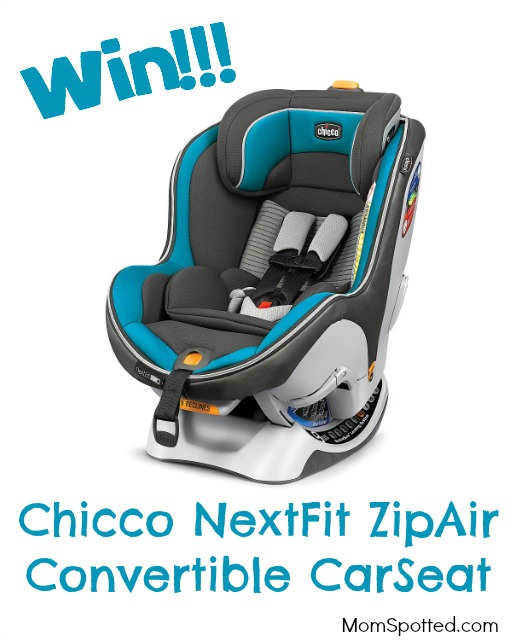 Contest ends 10.17.16 at 11:59 pm. For Official Giveaway Rules click here. U.S. Residents.