September 16th is World Play-Doh Day and it is a holiday my kids have really been looking forward to. Play-Doh is a childhood staple. Kids of all ages love creating, sculpting, and building with Play-Doh. It is such an amazing toy and really the options of playing with it are endless! Whatever your imagination can come up with you can create with Play-Doh. We celebrated World Play-Doh Day last year and it was so much fun. This year we made it a big event in honor of Play-Doh's 60th birthday!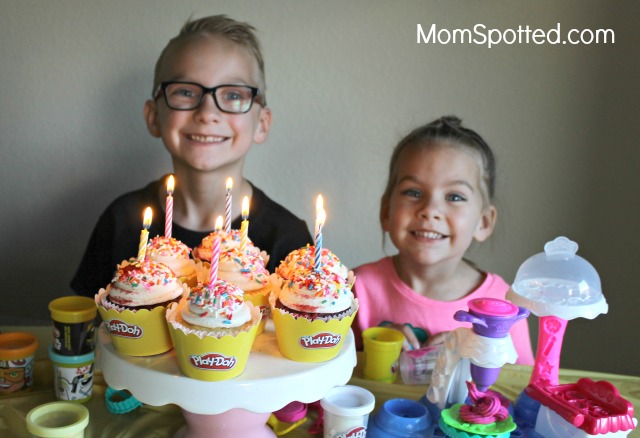 Play-Doh sent us all the supplies we needed to throw an epic party and it was a blast! I am so excited to make this a tradition every year. We had balloons, a fun bright table cloth, confetti poppers, Play-Doh water bottles, and no birthday party is complete without cupcakes. We also had so much Play-Doh! My kids played with it for hours. I love that Play-Doh comes in so many colors. They have a great 20 pack of assorted colors to help you get started in your creations. Play-Doh also has so many fun playsets to help take your imagination to the next level.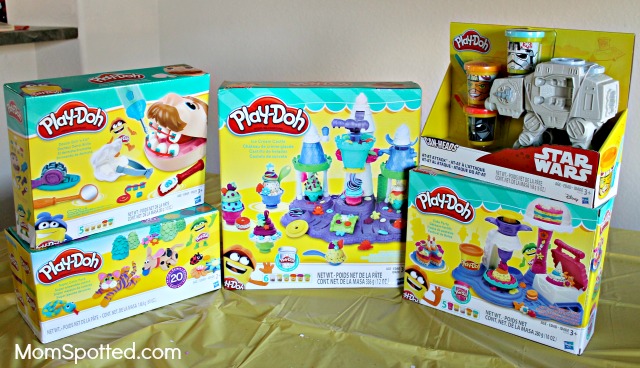 My kids were squealing with delight seeing all the fun playsets. Hayden was immediately drawn to the Star Wars At-At-Attack playset. He is a huge Star Wars fan and loved the Can Heads Play-Doh. The set also comes with little lightsabers in red and blue. His eyes got so big squeezing Play-Doh out of the At-At Walker. Then he sliced it off with his very own lightsaber. Hayden loved this set and is looking forward to playing with the Doctor Drill N' Fill playset tomorrow. He is super excited to be a dentist and play with some Play-Doh teeth.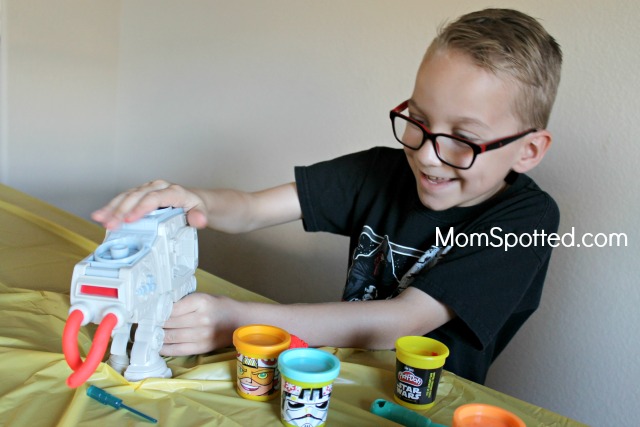 Halli was really excited to bake and make ice cream with Play-Doh. The Cake Party playset had so many fun little features. Halli made a bunch of little cookies and shapes. The playset also comes with sprinkle filled Play-Doh that is so darling. She dove into the pink Play-Doh with purple sprinkles and had a blast making her own birthday cake. Halli got super into it and focused. Her tongue was hanging out most of the time while she was super focused on her work. I loved watching the wheels in her head turn as she tried to figure out what to do next.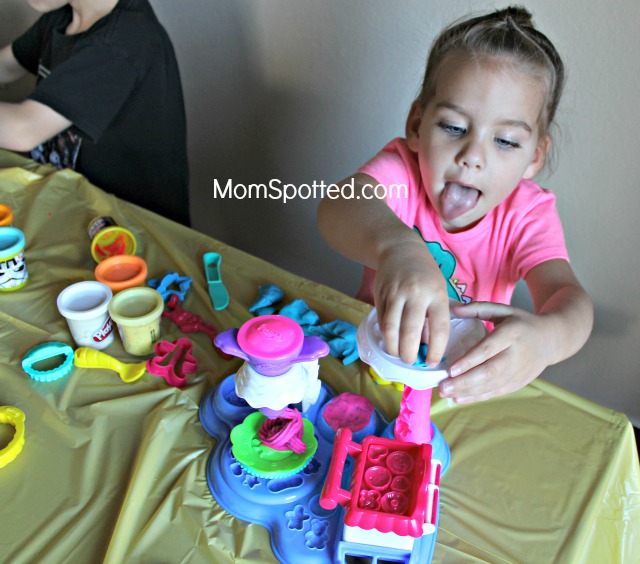 I love watching my kids play with Play-Doh. It is so nostalgic for me watching them play with a toy I grew up with. They also help each other create and play. Play-Doh is so fun to play as a family. My husband and I also get in on the action and we love trying to create things to wow each other.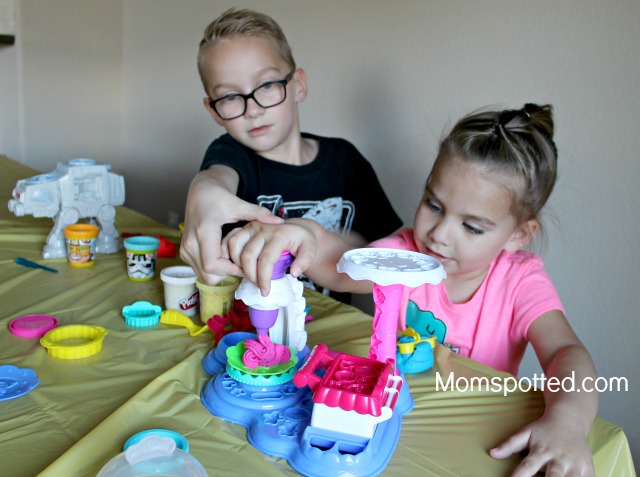 Celebrate World Play-Doh Day and Play-Doh's 60th birthday with your friends and family on September 16th. Throw a fun Play-Doh themed birthday party! This will be a holiday we celebrate as a family year after year. Play-Doh also is inviting fans to share their sculptures of what they  imagine life will look like 60 years into the future and beyond. My kids and I are taking up Play-Doh on this sculpture creating challenge tomorrow and I can't wait to see what they come up with.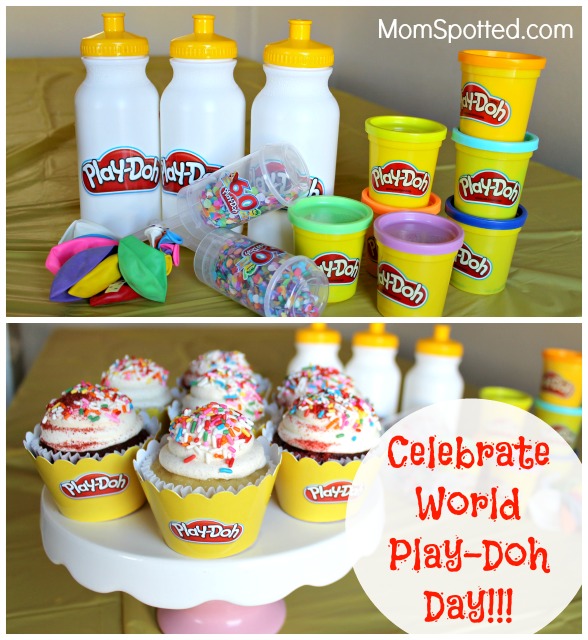 Right now one (1) Mom Spotted reader has the opportunity to win (1) World Play-Doh Party Prize Pack. To enter use the Rafflecopter form below. Good Luck!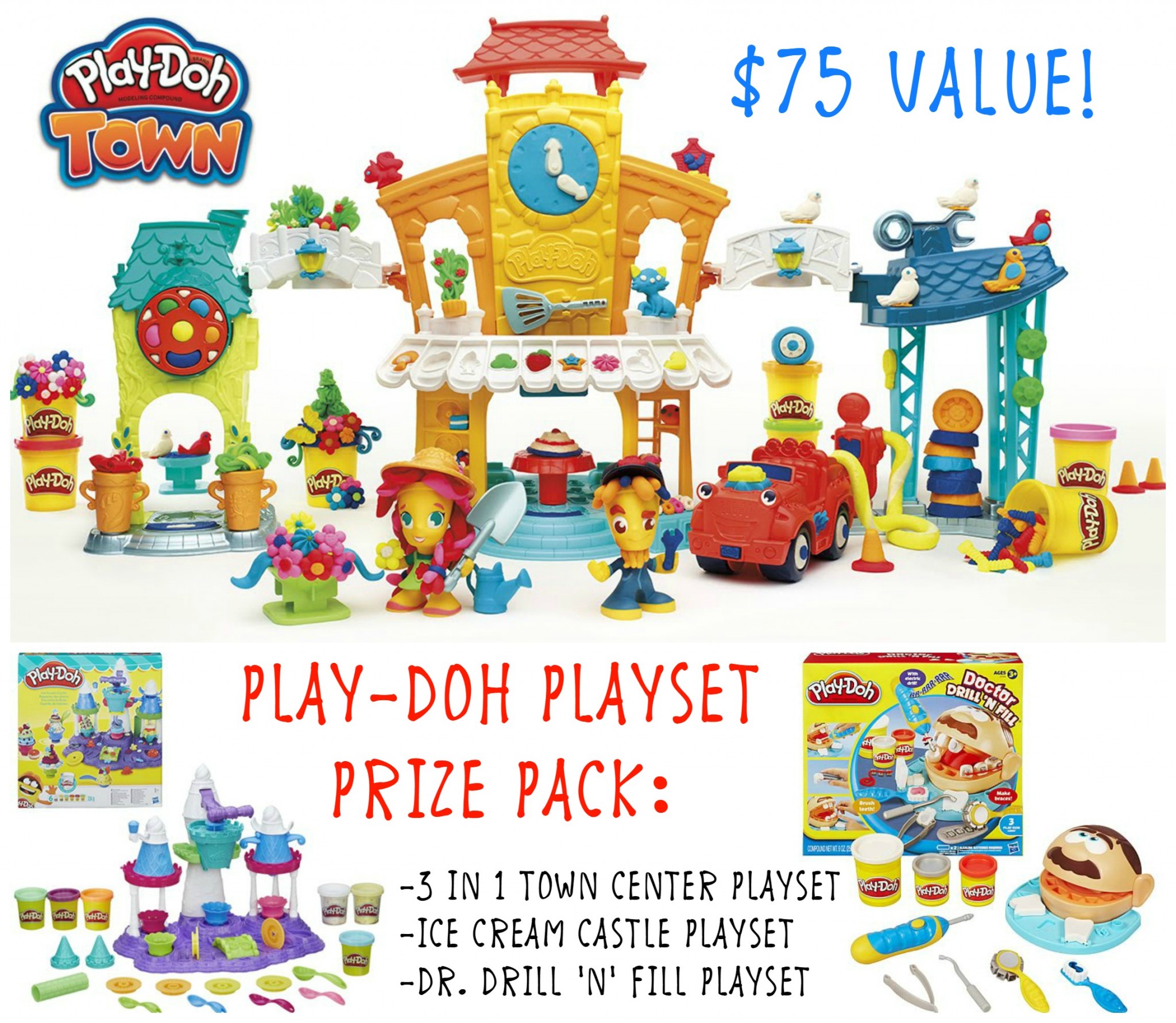 Contest ends 10.03.16 at 11:59 pm. For Official Giveaway Rules click here. U.S. Residents.