I have mixed feelings when summer ends and it is time for my kids to go back to school. This year my son Hayden started 2nd grade, and my daughter Halli started her first year of Preschool. It feels like a big year for us to have them both in school. The mom part of my heart hurts to have them leave me all day. I'm also so excited for them to have the opportunity to stretch their wings a bit to learn and grow. I always worry if I have done enough. Are they ready to get a taste of the real world? Have I prepared them? Have my husband and I taught them to always be kind, to always do their best, and to be brave? I sure hope so.

Each new school year, we have a few family traditions to get us ready and inspired for the new school year. My kids get new school shoes and we have so much fun getting all their school supplies. Even now as a grown up I still love a fresh box of crayons and new crisp folders. We also write down new goals we want to accomplish for the school year. We have a special back to school dinner and then share our goals. It is a great way to start the school year off super positive. We have a family goal to speak kindly to each other and to anyone we meet. We also have a goal to be brave. Being brave to us means trying new things, and standing up for what we believe and know is right. Hayden has a goal to read 5 books this school year. Halli has a goal to spell her name by herself. It is going to be a really great school year.

Do you ever wonder what your kids think of you? I asked my kids what they thought I do during the day while they are at school. Halli said she thinks I play with her toys and vacuum lots. She was half right. I feel like most of my days are spent vacuuming up some kind of mess someone left behind. Hayden said he thought I worked and made our house a happy place to be. I could have turned into a puddle right there. Office Depot® OfficeMax® also asked kids how they viewed their parents, and then they put all their responses into a heartwarming video.
Kids are so sweet, honest, and sincere. I loved how the one little girl was emotional talking about her amazing mom. Our wonderful children are taking in everything we do for them. I know they all appreciate our hard work and sacrifice. As we are all going into a new school year I hope as parents we remember that what we do matters! The big stuff and also the little stuff makes a big impact on our kids. You are probably doing better than you think you are. Share the Office Depot® OfficeMax® on social media to help give all parents a boost this new school year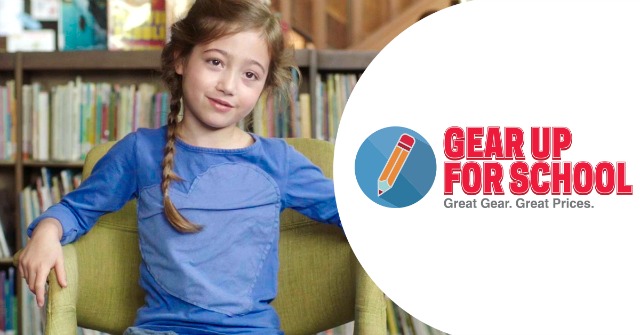 At Office Depot® OfficeMax® you can get your kids all ready for school. If it is your kids first day of kindergarten, first day of college, or a grade in between Office Depot® OfficeMax® will help your kids be prepared for a new school year. Right now (1) Mom Spotted reader has the opportunity to win (1) $25 Office Depot® OfficeMax® gift card.
To enter use the Rafflecopter form below. Good Luck!
Contest ends 9.26.16 at 11:59 pm. For Official Giveaway Rules click here. U.S. Residents.