It never fails me. I underestimate how hard it is to potty train. I've trained three boys and I went in every time thinking it would be all over within three days with no need for training underwear. I was kidding myself. Every child is different and every child has a different experience. One of my boys did train in three days. It was him, though, not me. My other two weren't so easy. There was a lot of trial and error and sometimes it was just too early and we had to stop and come back to it later. Luckily, Pampers new Easy Ups are here to help make the process as easy as possible. Pampers Easy Ups are the easiest way to underwear.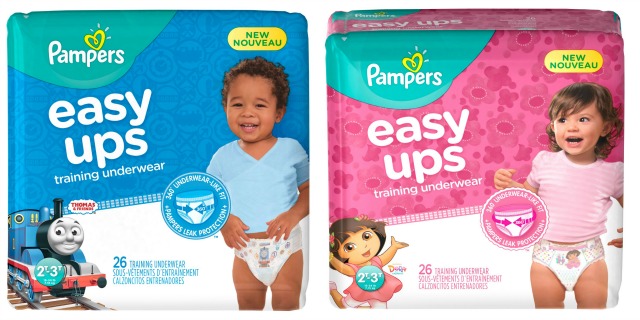 I still haven't forgotten the struggles either once you're day-trained but not night-trained. Your little one is now attached to their new cloth undies and using a diaper is just not big-kid like. I am loving the NEW Pampers Easy Ups! When Sawyer was training last year this was the hardest part of the transition. He wanted to stay in his underwear and not go into the training underwear. The new Pampers Easy Ups are great because now they look much more like undies and fits like them too!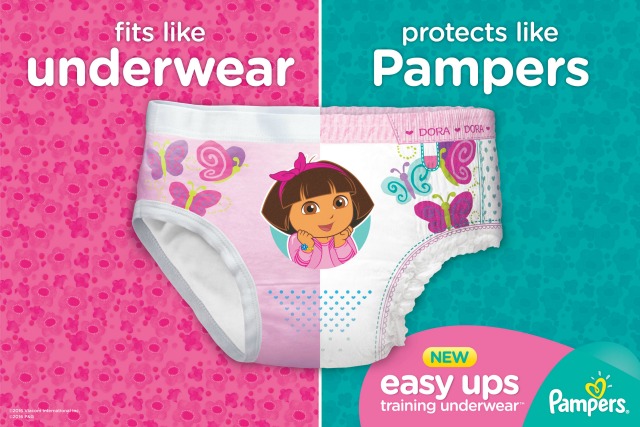 New Pampers Easy Ups look, fit and feel more like real underwear so your child still feels proud during the process. They now have a 360-degree stretchy waistband and feel like cotton on the outside. They still have great characters on them such as Thomas the Train and Dora the Explorer and your child can still jump up and check the markings on the front. That was always Sawyers favorite part. He would feel so proud whenever he knew he could keep the same pair dry all day long. The new Pampers Easy Ups training underwear are available in sizes 2T-3T, 3T-4T, and 4T-5T.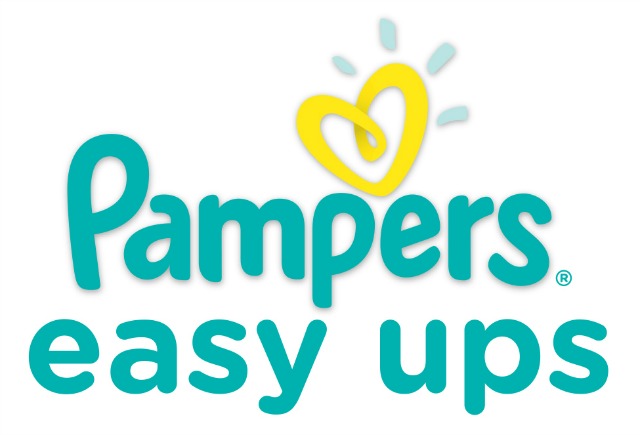 Miss Lola here is currently in the process of potty training and this was how she started! She is so excited about her special present. Watch this toddler unboxing to see how much she loves the idea of getting started! If you follow Mom Spotted on YouTube you may have already seen it but if not here it is.
Pampers is offering a coupon that you can print at home for $2 off 1 pack of new Pampers Easy Ups Training Pants. Help make the potty training process easier and more affordable with this high-value coupon. Here's how to save:
You can clip the Pampers Easy Ups coupon at http://www.coupons.com/brands/pampers-coupons/
For more information, you can also visit Pampers social media channels: on Facebook, Twitter, and YouTube.