I love finding toys for my kids that promote creativity, and imagination. Both of my kids have huge personalities and love to play pretend. My 7-year-old son Hayden loves to build and construct things. He is very smart and has really organized deep thoughts. My 3-year-old daughter Halli loves to have everything be magical and pretend. She loves to play house, princesses, and always has imaginary friends. Shape Mags Stick'n Stack Tiles are the perfect toys for both of my kids. Stick'n Stack Tiles compliment both of their personalities and they play with them for hours!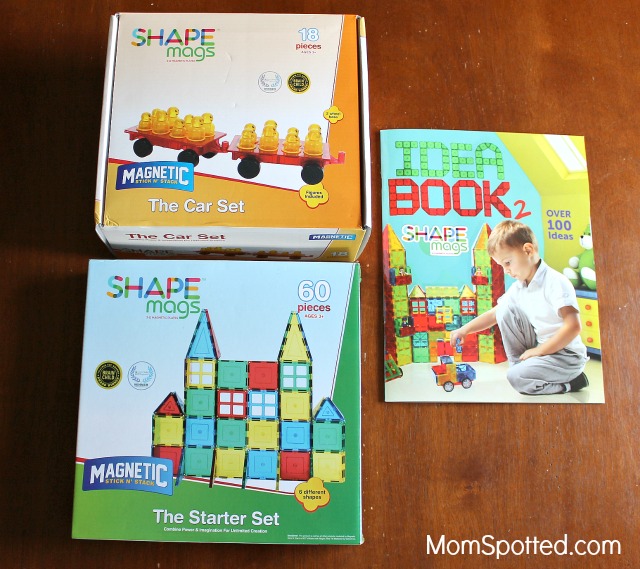 Shape Mags Stick'n Stack Tiles are super high-quality magnet tiles and they come in so many bright fun colors. The Stick'n Stack Junior Set currently ranks #3 in Amazon's Magnetic Toys category, and most of the site's recent verified purchase customer reviews gave us five stars. Stick'n Stack has won in the Brain Child category of Tillywig Toy Awards, as well as a Parent Tested Parent Approved award from PTPA. I can totally see why they are so popular with parents and kids. They are addicting to play with! My kids are constantly constructing something new every day. The possibilities are really endless.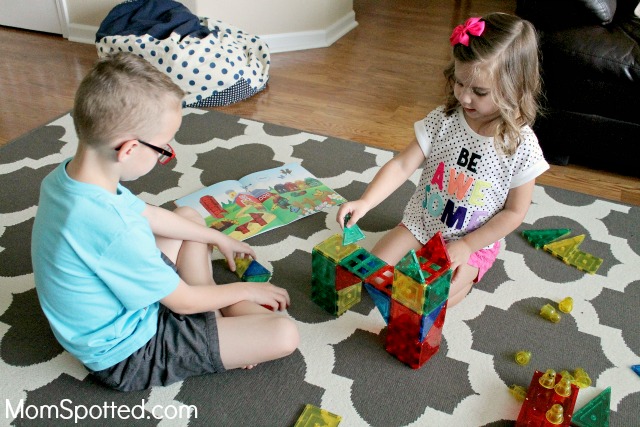 We also have the Magnetic Stick N Stack Idea Book 2. My kids love flipping through it and finding new things to build. There are ideas for animals, bugs, buildings and more. They especially love building all the animals from the farm scene. Making the dog is their favorite. Hayden was super proud of a rocket he made with the Stick'N Stack starter set and car set. He diligently worked on it to get it just how he wanted it. Halli really loves the car set. There are big and little people that are shaped similar to pegs. They fit into the two little cars. Halli loves making them a family going on a "fancy trip" somewhere.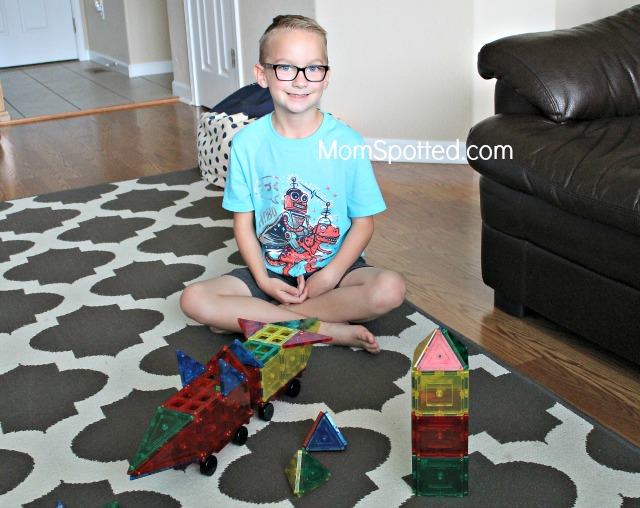 Shape Mags Stick'N Stack tiles are such a great high-quality and well-made toy. Your kids will love playing with them. They would make a great birthday gift or perfect to add to your kids early Christmas list. Right now one (1) Mom Spotted reader has the opportunity to win Shape Mags Magnetic Stick'N Stack Tiles!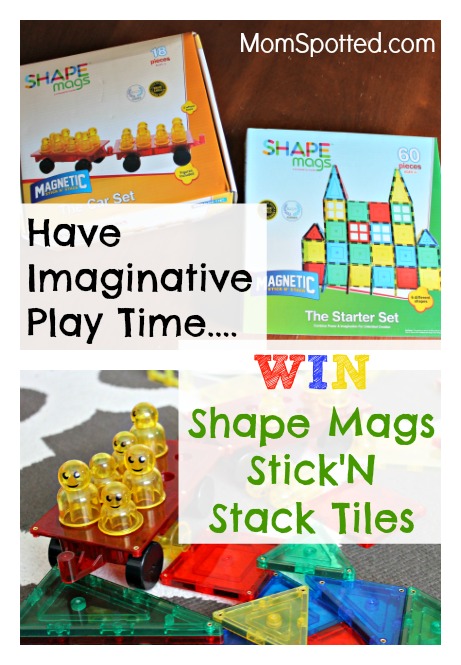 To enter use the Rafflecopter form below. Good Luck!
a Rafflecopter giveaway

Contest endsn9.5.16 at 11:59 pm. For Official Giveaway Rules click here. U.S. Residents.