A few years ago I really cut out all of the chemicals my family and I used. I started making some of our own cleaning products, we buy organic whenever possible, and I started using more natural products on my skin. I had no idea that my skin was absorbing so much junk with the things I use everyday! Especially when I am pregnant my skin seems extra sensitive to whatever I put on it. Belli Skincare has been my go brand for all my skincare needs for two years now and I will never use anything else. Belli has amazing products with all natural ingredients to give me the beautiful skin I want, and also a peace of mind. I love using Belli products all the time. I am not currently pregnant, but I love knowing that if I ever want to have another baby my skin routine is already 100% safe for pregnancy.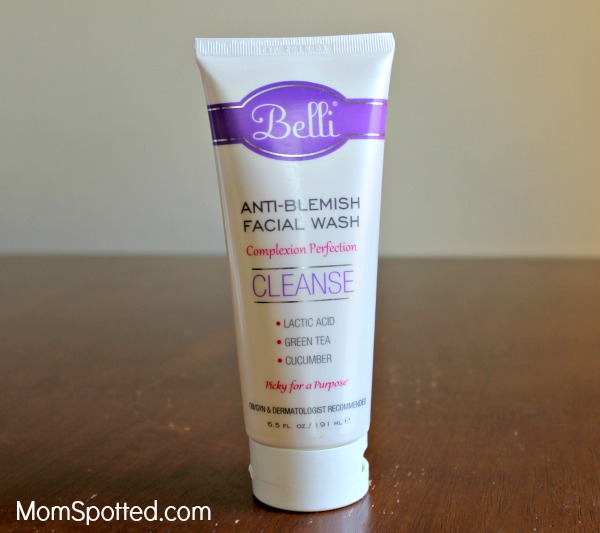 I have really tricky skin. It is sensitive, prone to acne, and dry. The Belli Anti-Blemish Facial Wash is my most favorite face wash. It leaves my skin clear with out over drying. My skin has never been irritated with it, and it removes absolutely all the dirt on my face. I have noticed a huge improvement in my acne which of course gets worse when I'm pregnant. It is such a great face wash, and is free of any fragrances or dyes. Anti-Blemish Facial Wash uses natural ingredients such as lactic acid, lemon peel oil, and green tea extract. I have also recently been using it as a quick face mask. I just rub it on my skin and let it sit for 5-10 minutes. My skin feels so refreshed, smooth and looks brighter after.  If you are struggling with sensitive skin, dry skin, or breakouts you have to try this face wash.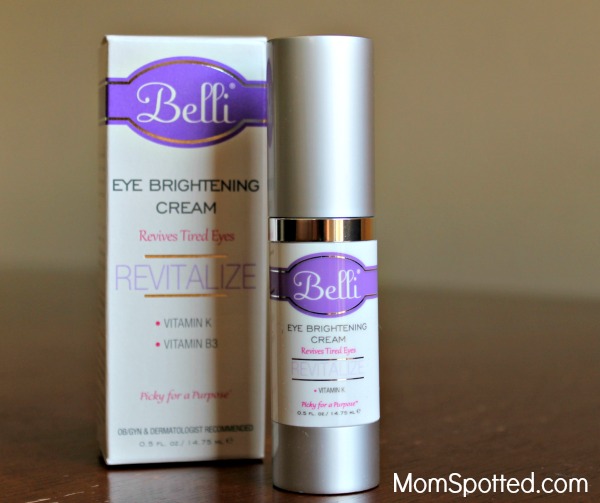 I have two kids who are 7 and 3. They are both so busy, and sometimes it is hard to keep up with them. It feels like I haven't had a good nights sleep in years. My toddler is constantly crawling in bed with us to snuggle and I always end up with her foot in my eye somehow. The Belli Eye Brightening Cream has been my miracle product to help me get rid of my dark circles under my eyes. I may not have had a good night sleep, but it sure looks like I have with this eye brightening cream! I also recently turned 30 and I really want to fight any wrinkles that maybe creeping my way. This Eye Brightening Cream fights puffiness, and dark under eye circles with vitamin B3 and vitamin K. I use it every morning and I love the way my eyes look after. My under eye area is so much smoother, soft, and brighter.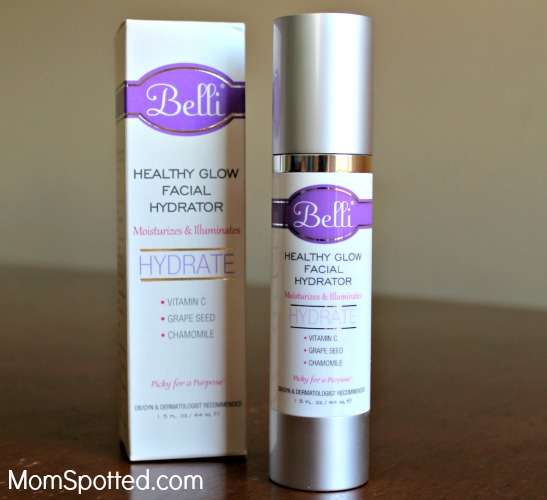 My saving grace Belli product has been the Belli Healthy Glow Facial Hydrator. I moved from Texas to Colorado in February and my skin basically freaked out! It had no idea what to do with little to no humidity and was severely dry. I use this lotion every morning and every night, and my skin has totally been back to normal. I rarely have anymore dry spots. The Healthy Glow Facial Hydrator uses grapeseed oil, vitamin C, and chamomile to give my skin a boost of antioxidants, brighten, and soften it. It is so lightweight and quickly absorbs into my skin. It is my favorite face lotion that I have ever used.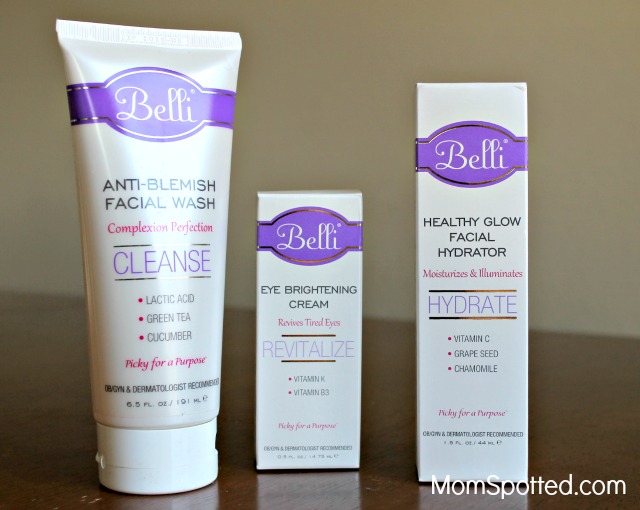 If you are pregnant, not pregnant, 17 years old or 47 years old, Belli Skincare has all the natural products you need to help pamper your skin without the worry of what you might be putting on it. They have a wide range of products to help you take care of any skincare issue you may have. I love Belli and I will never use another brand on my skin again.