Summer time is full of swimming, late nights, the sunshine, and travel. My kids and I recently made a 9-hour drive to grandma's house in Utah. My little sister had her first baby and we couldn't wait to see everyone. Little Payson is the very first cousin on my side so it was really exciting. We loved sucking up all of his newborn goodness, seeing lots of family, visiting with great-grandparents, and had lots fun trips and adventures around Utah.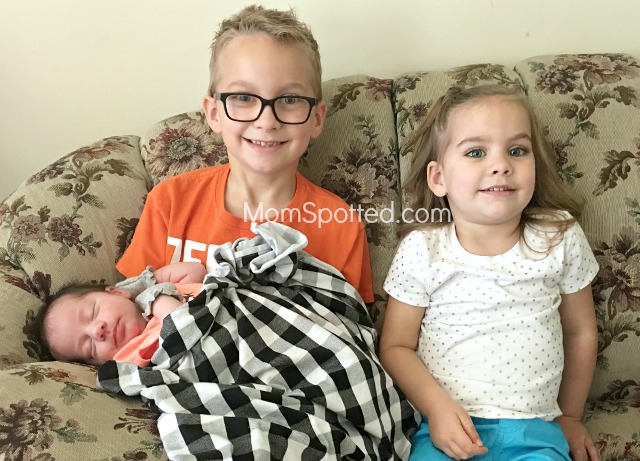 A few days before we had planned to leave and make the 9-hour drive back home to Colorado, Halli started to feel a little yucky. I figured it was just too much sun and not enough sleep. A few hours later she was laying on the couch saying she felt "cold and heavy." I went over to snuggle her and her body felt like fire! She for sure had a fever, but I didn't have my thermometer with me! After some medicine to bring her fever down, rest, and fluids she started to perk up, and we went home just a day later than planned. Never again will I go on a vacation again without packing a thermometer.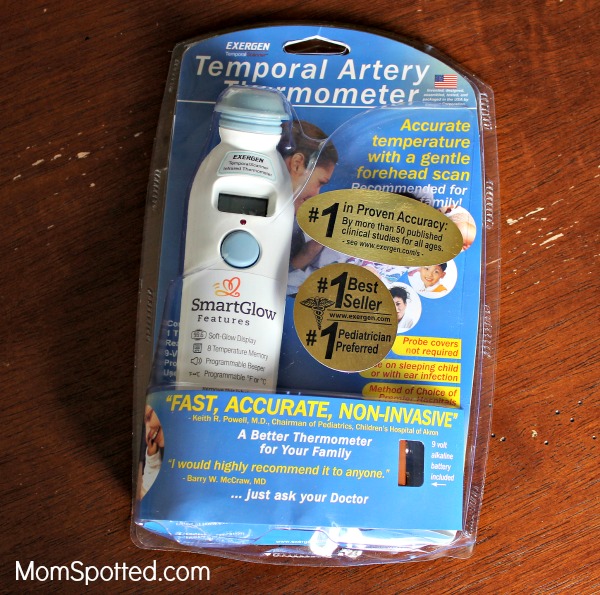 The Exergen Smart Glow TemporalScanner is my new favorite must have item when I am packing for our summer adventures. It is just the right size to slide into my bag to have for those fever emergencies. The Exergen thermometer is also what we use at home for when my kids get sick.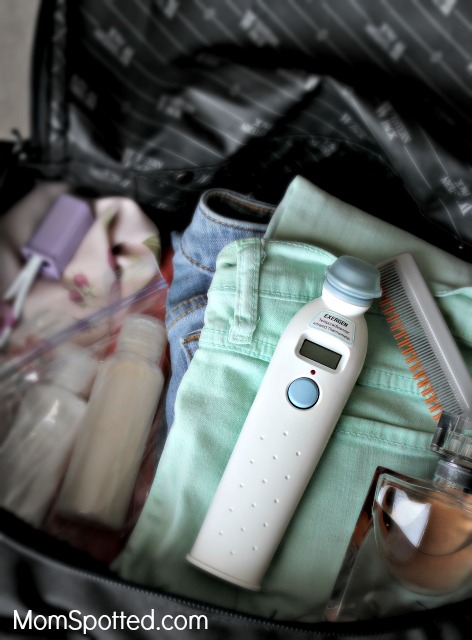 The TemperalScanner thermometer has a softly illuminated display for easy reading. Fevers seem to always start late at night, and when I check my kid's temperature it is so great to not wake them up with a bright light. It can easily be switched to Celsius or Fahrenheit, and has a silent mode. The silent mode turns off the beeping sound while the thermometer is scanning so it won't wake up my sleeping kiddos.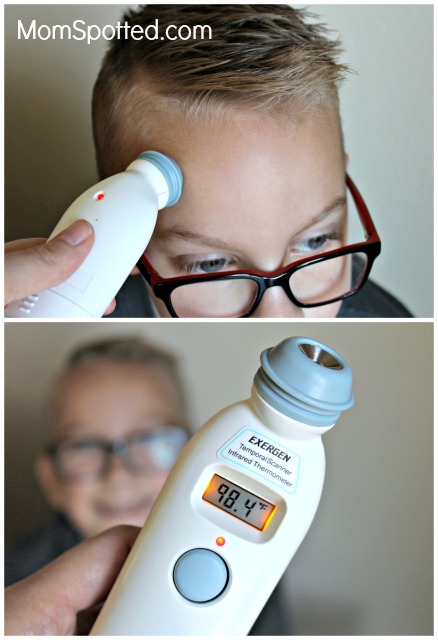 The Temporal Scanner also retains the last eight temperature readings so I can watch the progression of my kids fevers. It is the number one preferred thermometer by both nurses and pediatricians and is backed by more than 60 clinical studies proving its accuracy.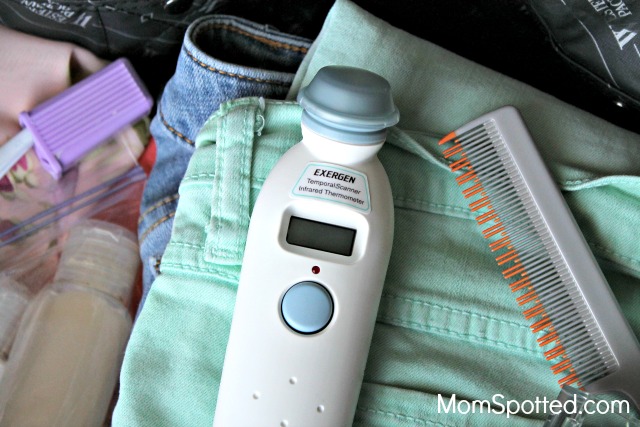 I am obsessed with the Exergen Smart Glow TemperalScanner thermometer, it is what I reach for first when I feel like my kids might be starting a fever. I learned my lesson last month to never travel without this thermometer. You can find the Exergen SmartGlow Temporal Scanner at major retailers including Wal-Mart, Target, Walgreens, Rite Aid, Costco, Babies "R" Us, Toys "R" Us, Kroger and BJ's, and retails for $49.99.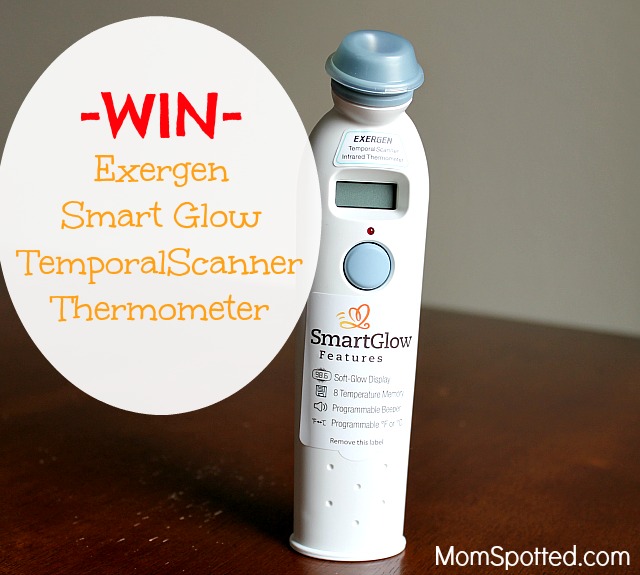 For all your summer adventures this season make your vacations less stressful and pack the Exergen Smart Glow Temporal Scanner. You never know when your kids might get a yucky fever and it's great to be prepared. Right now one (1) Mom Spotted reader has the opportunity to win an Exergen Smart Glow TemperalScanner thermometer.
To enter use the Rafflecopter form below. Good Luck!
Contest ends 8.15.16 at 11:59 pm. For Official Giveaway Rules click here. U.S. Residents only.