It has been so fun watching my little 3-year-old Halli grow into her personality. Her favorite color is pink, she loves to dance, she could wear a dress every day, she is constantly imagining something, and she loves all things princess. She begs her older brother to play princesses with her all the time. The toy company Neat-Oh! has wonderful toys at great prices so that every girl can be an everyday princess. This summer, the adorable Neat-Oh! Everyday Princess® line doll friends Emma, Sophie and Haley welcome a new neighbor — artistic Julia who arrives with a painter's palette!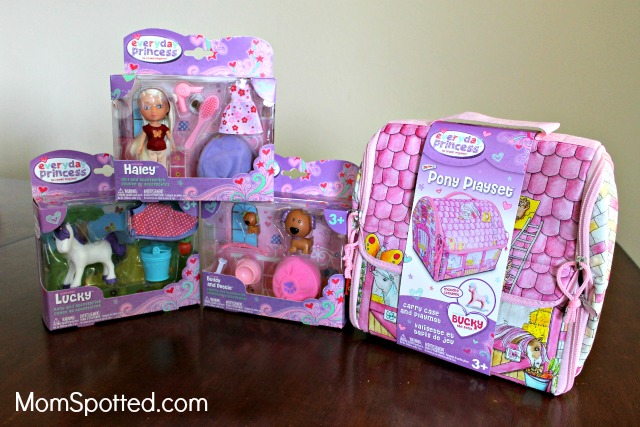 Halli has loved playing with all of these fun Everyday Princess sets. She has the Haley Doll that comes with her own Bean Bag Chair. Haley also has a little blow dryer, brush, and dress. She is such a sweet little doll and perfectly fits in tiny hands. Halli has changed her in between her little floral dress and also what Halli calls her "school clothes" at least 100 times. She loves this little doll so much.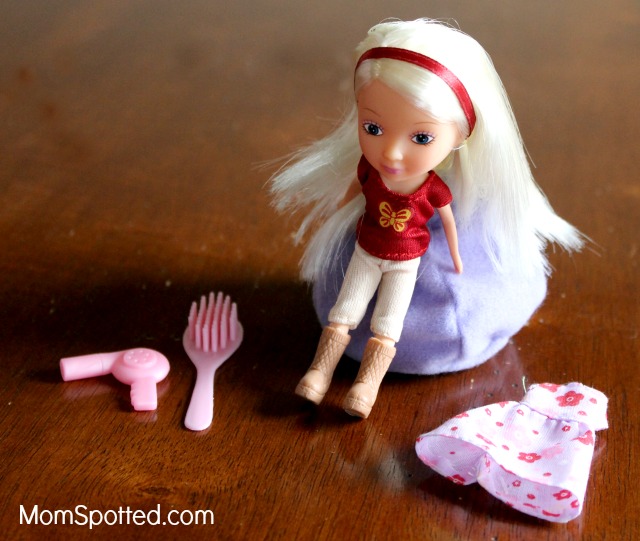 The Neat-Oh! ZipBin Everyday Princess 40 Pony Playset with 1 pony is so super cute and has been perfect to keep all of Halli's Everyday Princess collection together. It is so brightly colored with darling pictures. It looks like a little barn holding a bunch of animal friends. Then it easily unzips to for a beautiful playmat to explore and pretend with. It easily wipes clean and Halli loves the pink pony that comes with it.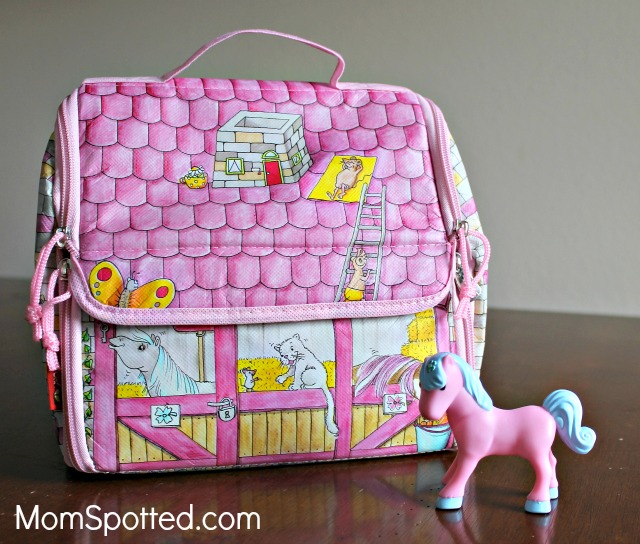 I love that it unzips to a play mat and then can easily be zipped back up. It helps to keep all the little pieces together and it has been fun to take to on the go. The playmat has so many fun details so Halli can pretend whatever she wants. Sometimes she takes Haley horseback riding and sometimes she takes her puppies for a walk through the park.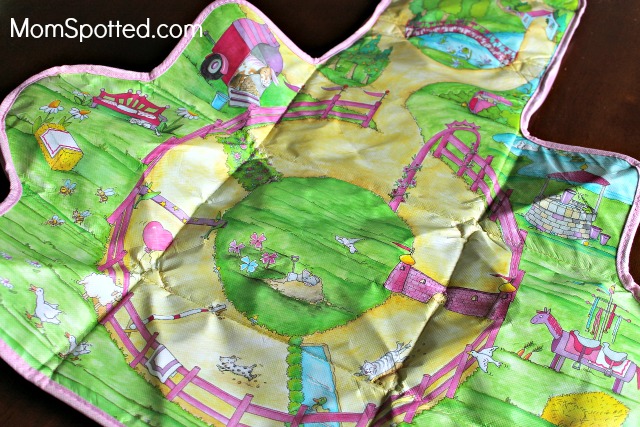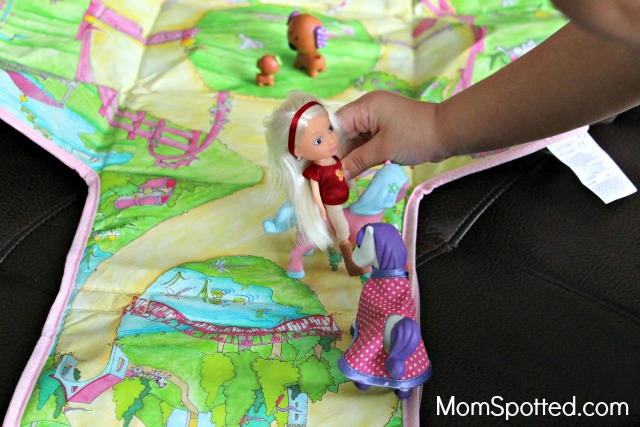 Lucky the Pony & Accessories, and Buddy and Dottie & Bean Bag Bed have also been super fun to play with on the play mat. Lucky comes with all the accessories you need to take care of a pony. Halli loves having her Haley princess doll ride Lucky and helps take care of her sweet pony. She is constantly feeding Lucky apples and covering her up with the blanket. Buddy and Dottie are also super adorable. They come with a little leash so Haley can take her sweet puppies for walks.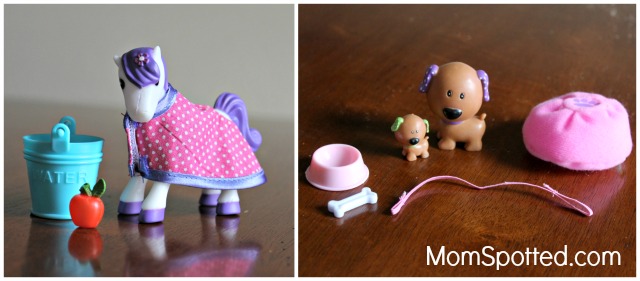 Halli has loved all of the Neat-Oh! Everyday Princess toys. They are so well made and have so much detail. She asks to get them out to play with everyday. It is so fun watching her imagination just explode. These are one of kind toys that any little girl would love.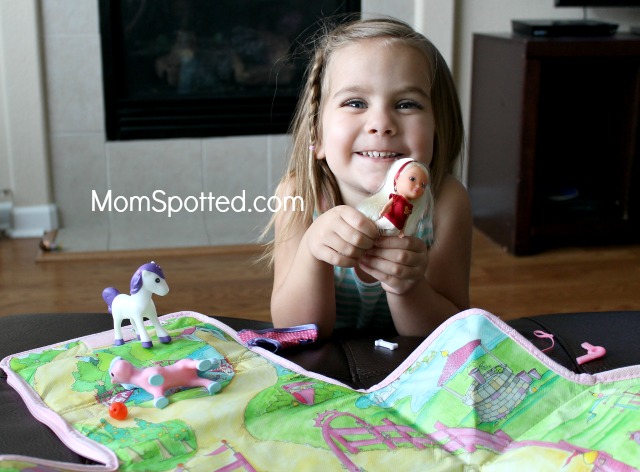 Right now one (1) Mom Spotted reader has the opportunity to win (1) item from the Neat-Oh! Everyday Princess line of their choice!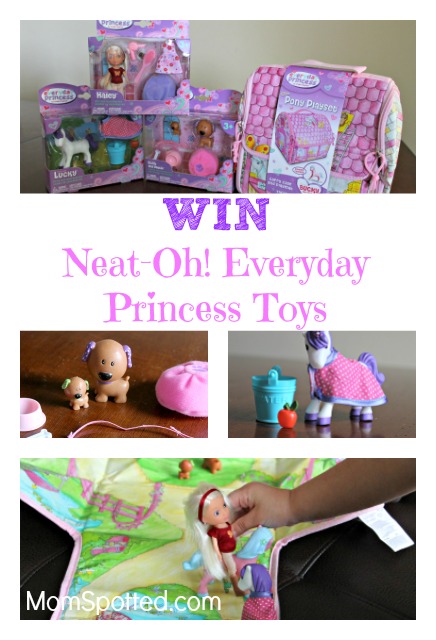 To enter use the Rafflecopter form below. Good Luck!
Contest ends 9.12.16 at 11:59 pm. For Official Giveaway Rules click here. U.S. Residents.