There is something special about newborns and little babies. They are so sweet and cuddle right into you. Don't even get me started on that yummy newborn smell either! The exhaustion of having a newborn or an infant, however,  is no joke. Their days and nights are all mixed up, newborns eat like crazy to help grow their tiny bodies, and sometimes they are just really fussy. There is always that one moment every parent has when would do anything to get your baby to have a good night sleep so you can have a good night sleep too. A sound machine has made all the difference in getting my kids to get to sleep easier, faster, and stay asleep. The Big Red Rooster's Baby Sound Machine is my absolute favorite sound machine.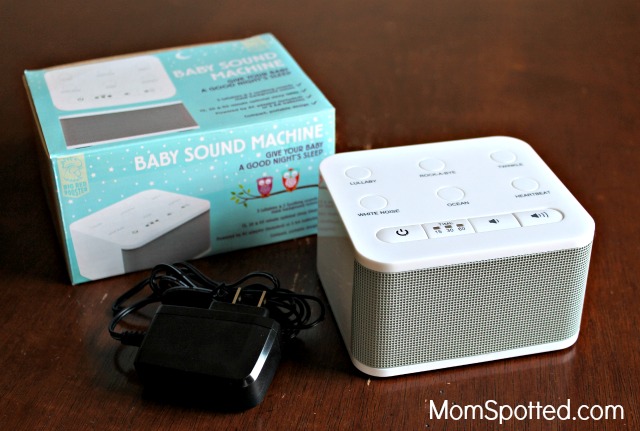 My toddler has been using the Baby Sound Machine every night. She was a really fussy and colicky baby. Having some kind of white noise going was the only thing that would soothe her. Now that she is a 3-year-old she still goes to sleep with white noise. She asks for it if I happen to forget to turn it on. The Big Red Rooster Baby Sound Machine is such a great compact size. It fits nicely on her dresser and doesn't take up a ton of space. The sound machine is powered by 3 AA batteries or there is an adaptor to plug it into an outlet. Because of its compact size and the battery use option, it is so great to take on the go. It easily fits in my diaper bag or suitcase. It has been a life saver for our long trips this summer.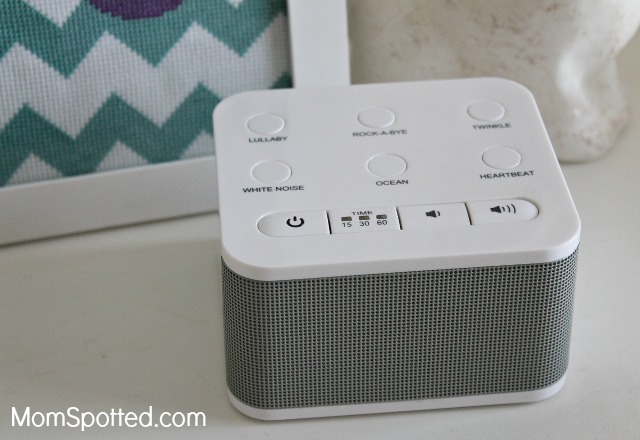 The Baby Sound Machine plays 6 different sounds to choose from. Three of them are songs called "Lullaby,"Rock-A-Bye," and "Twinkle." Then there are 3 sound effects called "white noise," "ocean," and "heartbeat." It can be adjusted to the perfect volume for your child and the room they are on. I was really impressed at the volume range it has. I also really love that there is a timer option. It can be set for 15, 30, or 60 minutes. You can watch the video I made below sampling the sounds of this Baby Sound Machine.
The Big Red Rooster Baby Sound Machine is the perfect addition to any nursery. It would also make a great baby shower gift. This Baby Sound Machine plays all the sounds your baby needs to fall asleep easier, and sleep better. Then you will both get a good night sleep and wake up happy to tackle a new day! You can purchase the Big Red Rooster Baby Sound Machine on Amazon for $24.99.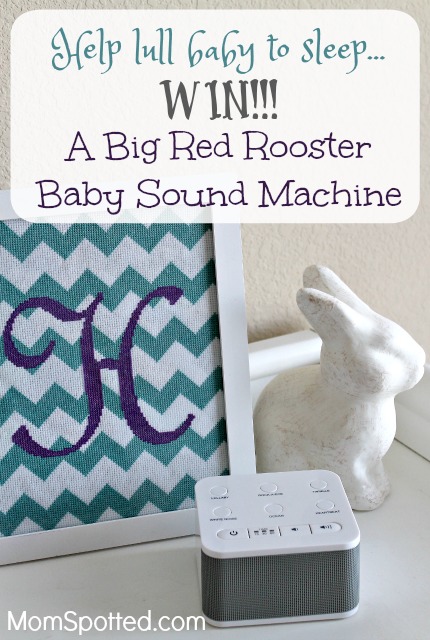 Right now one (1) Mom Spotted reader has the opportunity to win the Big Red Rooster Baby Sound Machine!
To enter use the Rafflecopter form below.
Good Luck!
Contest ends 8.29.16 at 11:59 pm. For Official Giveaway Rules click here. U.S. Residents