We have been playing hard all summer! My 3-year-old Halli is always outside playing and running around. She loves getting dressed every morning in fun bright outfits. Her clothes from Zutano have been her favorite thing to wear this summer. Zutano has clothes from infant sizes all the way up to 4T. Their toddler clothes have so many fun colors, patterns and are so easy to mix and match. Some of our favorites this summer have been the Flower Shower Toddler Flora Top, Fuchsia Toddler Bike Shorts, Ellas Elephants Toddler Sunny Day Dress, and Waffle Cone Toddler Cap Sleeve Screen Tee.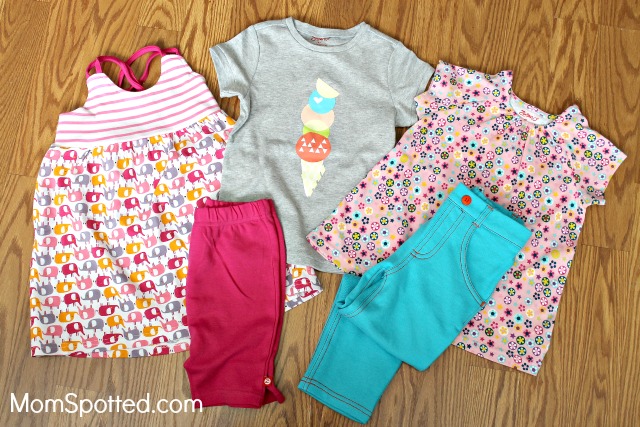 The Flower Shower Top with the Fuchsia Bike Shorts is a match made in heaven. The pinks go perfectly together and the bright flower pattern is so adorable. This outfit has all of Halli's favorite things, it is her favorite color pink, it is flowy and she loves the flowers and stars all over the top.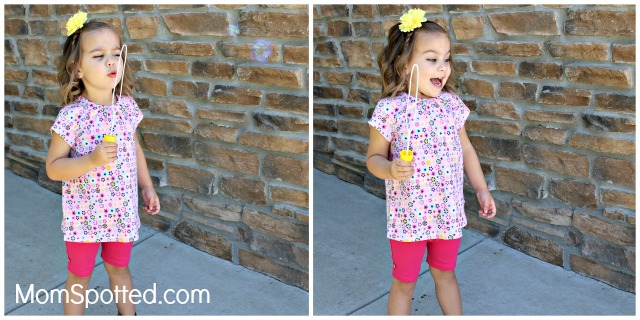 The shorts are such a great length and are stretchy enough to move with her as she is playing. The Flora top has an adorable tunic shape and it flares at the bottom. It will also be so easy to transition into fall with a pair of leggings or skinny pants. Perfect for toddler clothes when they are so active too!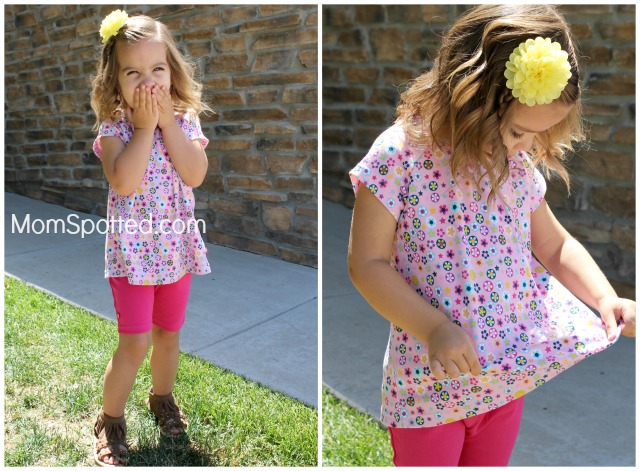 Halli would wear a dress every day if I let her. The Ella's Elephant Day Dress is made just for summer. The elephants covering the dress are so cute and are perfect with the hot pink stripes.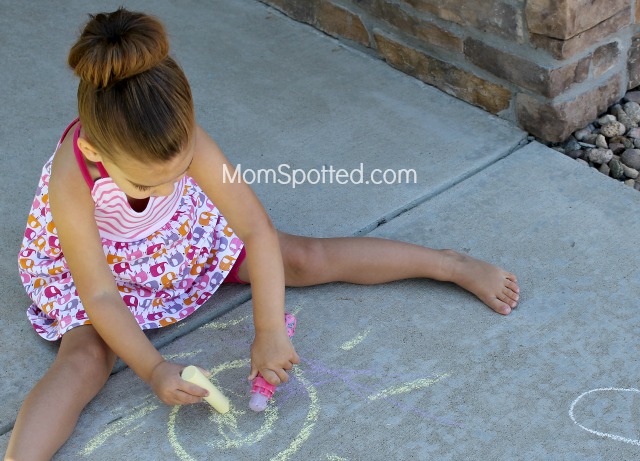 My favorite part of the dress is the straps! They are to die for and so fun. They are also hot pink and criss-cross in the back. I really am obsessed with them and love them.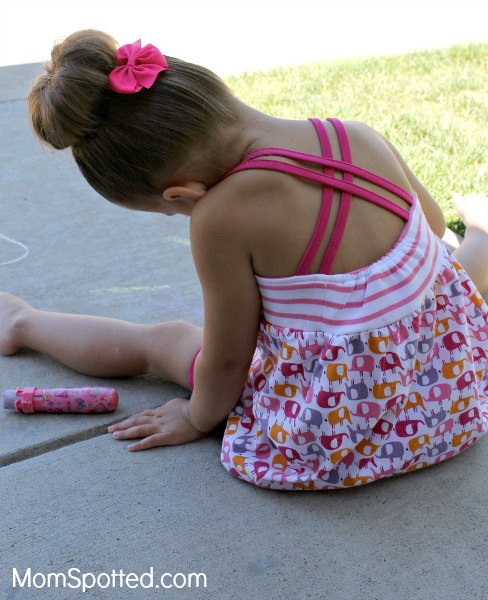 She always gets compliments on her dress when she wears it out. Since she is so busy I often like to have her wear little shorts on her dress for modesty. Then she can still run, ride her bike or do cartwheels and still be covered. The Zutano fuchsia bike shorts match perfectly with the Ella dress!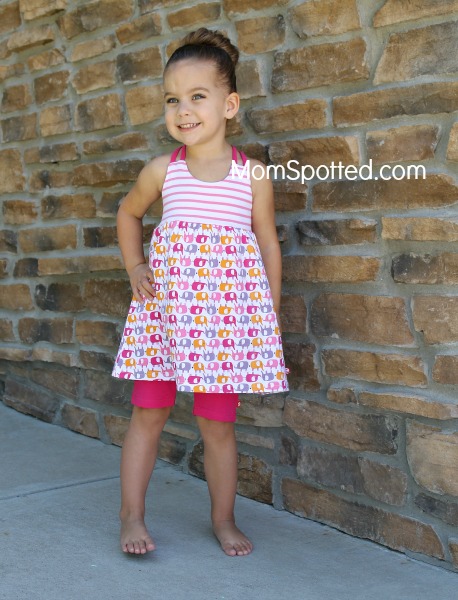 We pair them together all the time while she is out playing. They are such a great length and look adorable peeking out at the bottom of her dress.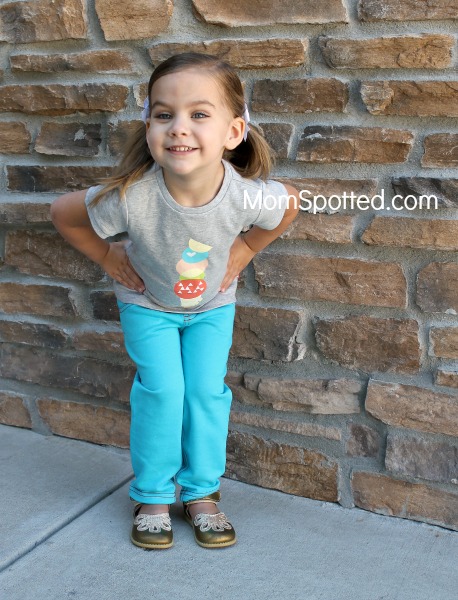 While I am shopping for my kid's clothes I like to buy things that will last and transition through the seasons. Halli also has the Zutano Pool Toddler Matchstick Jeans that go perfectly with the Waffle Cone Tee Halli has been wearing all summer.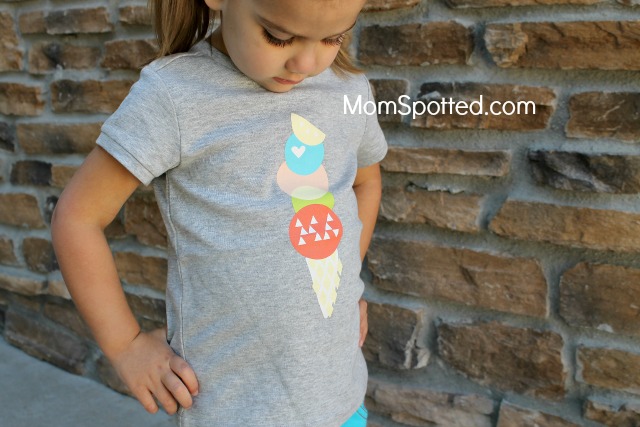 The Matchstick Jeans have super cute orange seams and pockets in front and back. They are also ridiculously soft, and will definitely last through all of Halli's adventures. The Waffle Cone tee is so ridiculously soft and she asks to wear it all the time. The ice cream cone screen print is so eye-catching and matches almost everything. The gorgeous pool blue color of the jeans are so bright and compliment the tee-shirt making it a perfect outfit for Fall.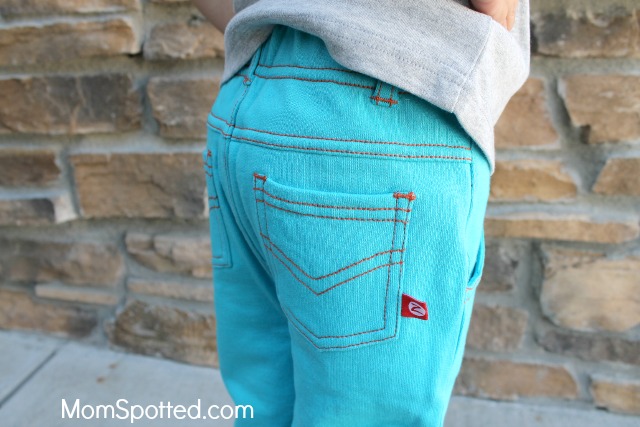 Zutano has so many great clothes for your babies and toddlers. With all of the amazing styles, you can mix and match there is something for everyone. We just love all our toddler clothes!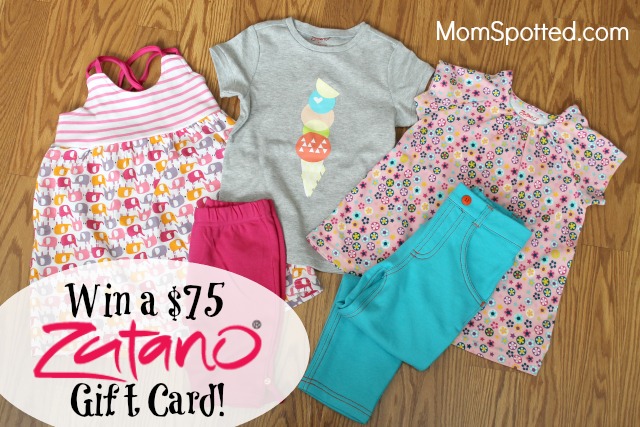 Right now one (1) Mom Spotted reader has the opportunity to win a $75 Gift Card to Zutano!
To enter use the Rafflecopter form below. Good Luck!
Contest ends 8.15.08.16 at 11:59 pm. For Official Giveaway Rules click here. U.S. Residents only.