One of my favorite things to do as a family is have a movie night! It is so much fun laying a blanket out on the floor, getting our comfy pillows, grabbing our favorite movie snacks, and snuggling up to watch a good movie as a family. My kids always get so excited when we declare if family movie night. I especially love when I can find positive uplifting movies to watch together. Miracles From Heaven is now available on DVD and I can't wait to watch it for our next movie night. One of my favorite actresses, Jennifer Garner stars in this wonderful uplifting movie.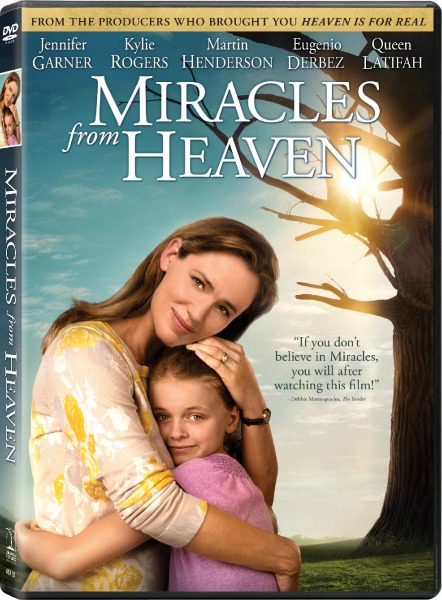 When Christy (Jennifer Garner) discovers her 10-year-old daughter Annabel (Kylie Rogers) has a rare, incurable disease, she becomes a ferocious advocate for her daughter's healing as she searches for a solution. After Annabel has a freak accident and falls three stories, a miracle unfolds in the wake of her dramatic rescue that leaves medical specialists mystified, her family restored and their community inspired.
My family and I are very religious, we go to church every Sunday, and actively participate in our church. I love movies that I can share with my children that celebrate faith and good family values. Along with this faith inspiring movie there is excellent bonus content on the Blu-ray and DVD. It includes two featurettes, as well as commentary.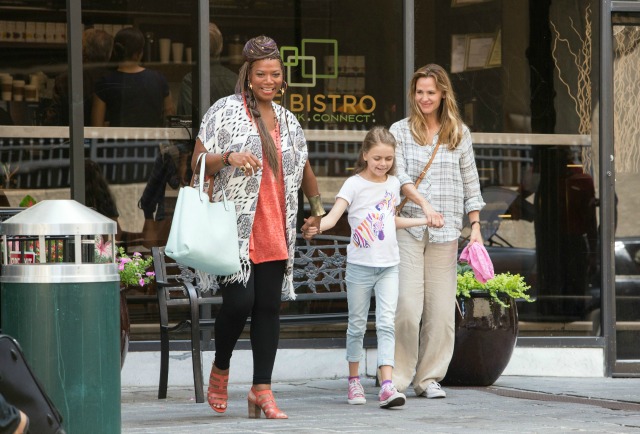 Jennifer Garner, Queen Latifah, their costars and crew for a behind the scenes look at the making of this very special film, in "Miracles Abound: The Making of Miracles From Heaven." Viewers will also meet the real-life Beam family and Dr. Nurko, learn about the casting of the film and the challenge of "the tree." Shot at the Beam family ranch in Burleson, TX, "Bearing Witness," features the Beam Family, their pastor, friends, first-responders and community as they gather around the tree and celebrate their faith and the miracles that brought them together. In the "Your Words" montage, experience some of the film's most touching and memorable moments set against Third Day's powerful rendition of the inspirational song.

The Blu-ray release exclusively contains deleted scenes and the featurette "Accounts from Annabel," where Christy and Anna reflect together on their past, present, future, faith and bonding over the past four years since the incident.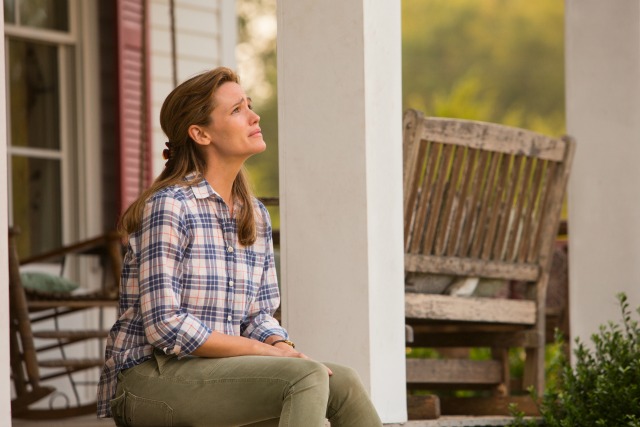 Miracles From Heaven is next on our movie night list. You can purchase your own copy of Miracles From Heaven at Walmart. It will so great to snuggle up with my kids and big bowl of popcorn and enjoy this inspiring movie together.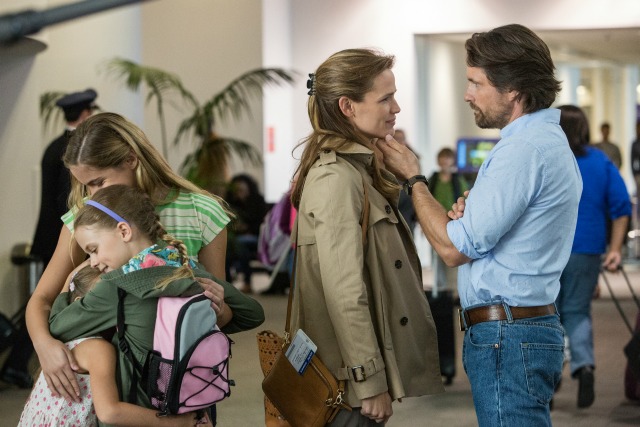 Right now one (1) Mom Spotted reader has the opportunity to win a Miracles From Heaven Movie Night Prize Pack. The prize pack will include:
$50 Visa Gift Card to purchase snacks
Popcorn
Copy of Miracles From Heaven on DVD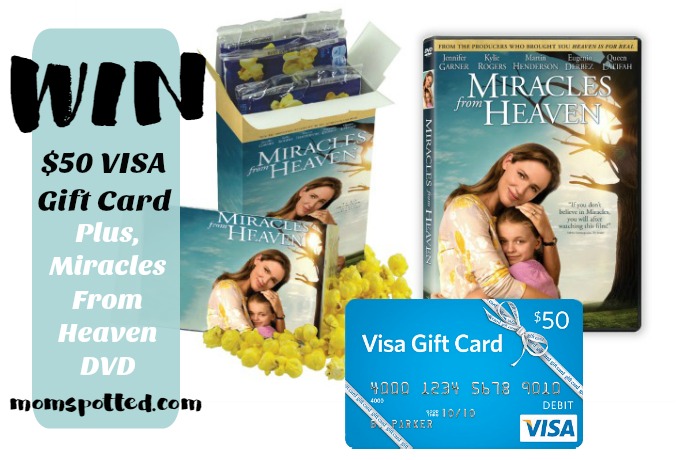 To enter use the Rafflecopter form below. Good Luck!
Contest ends 8.08.16 at 11:59 pm. For Official Giveaway Rules click here. U.S. Residents only.