Every year I tell myself that I'm going to have this great laid back summer of reading and beach visits. In reality, it becomes carting the boys from friend to friend and camp to camp. Every weekend has some kind of BBQ or birthday party planned and we're constantly on the move. I needed a good go-to snack that I could throw in my purse, like a healthy trail mix.

I went into my pantry and pulled out things I already had on hand that I knew everyone loved. I make trail mix often and the kids always like it. I will put different things in occasionally to make it a little different. Our base it pretty much the same since I keep these items in stock at all times.
Healthy Trail Mix Ingredients
1 bag of JOLLY TIME Pop Corn, popped
1.5 Cups Banana Chips
1.5 Cups Whole Almonds
1.5 Cups Whole Raw Cashews
1.5 Cups Dried Cranberries
1.5 Cups Dark Chocolate Chips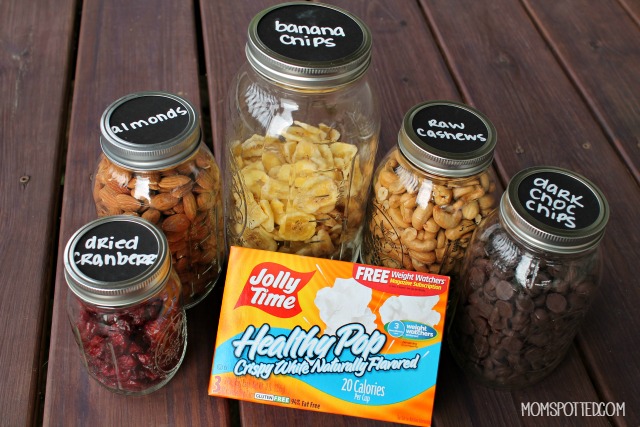 Pop your JOLLY TIME Pop Corn according to the directions and then empty into a large bowl and let cool completely. Take a moment to pick out kernels that didn't pop.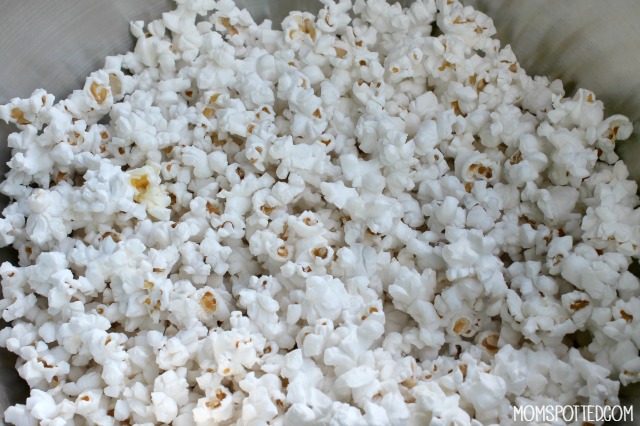 Add all other ingredients and then stir with your hands.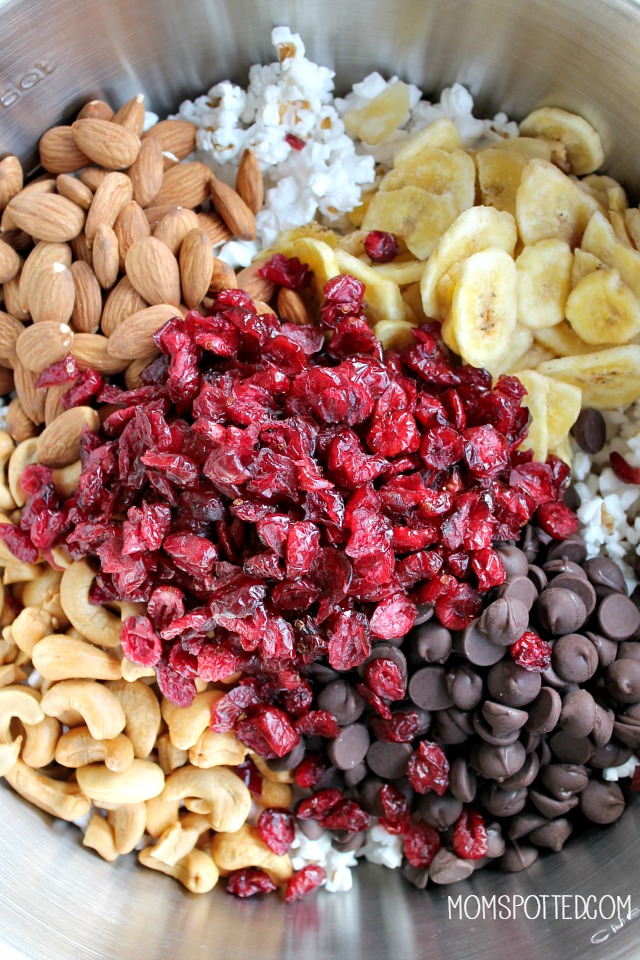 The mixture will seem like everything sinks down below the popcorn but if you scoop in you'll get a nice mixture of everything.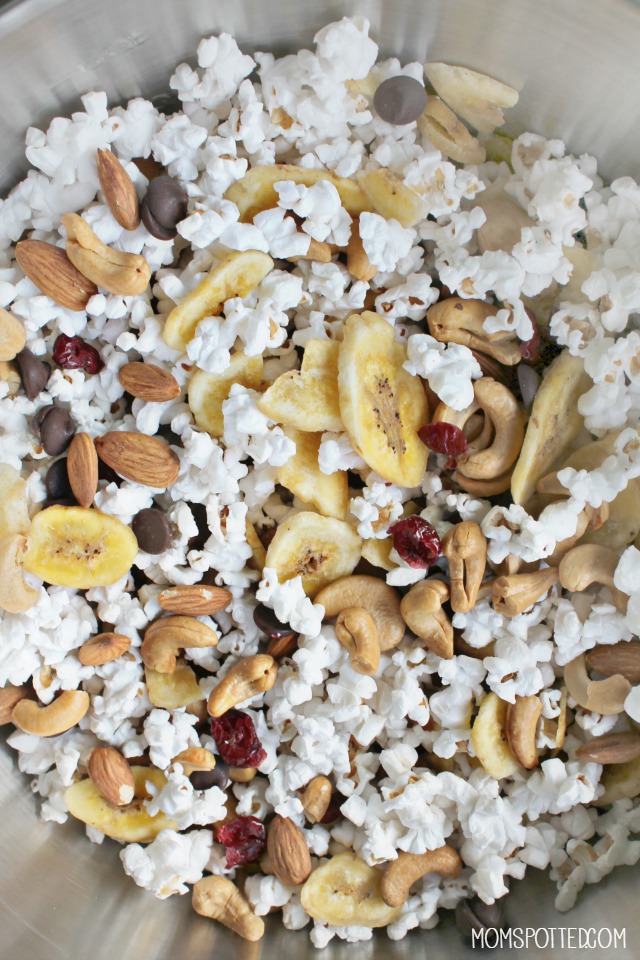 If I left the healthy trail mix out the kids would eat it in a day. They just love any excuse to eat popcorn. Sawyer actually sat beside me while I made this batch and stole handfuls every time I would turn around.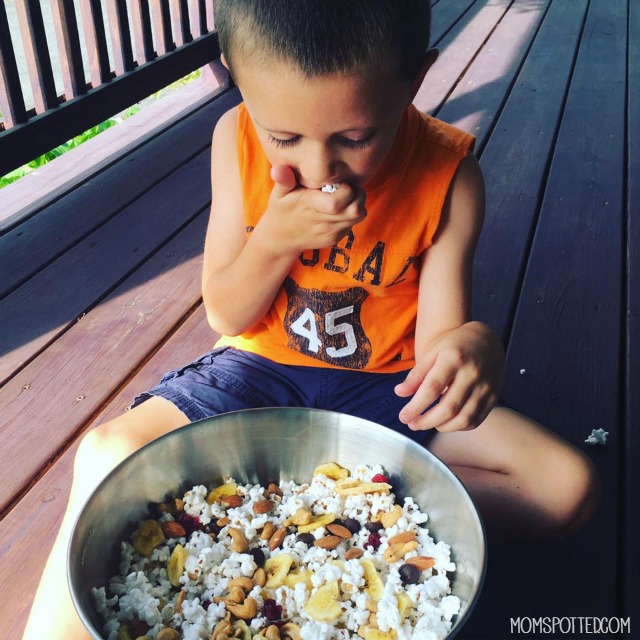 Since I always try to encourage healthy snacking. I use a 1 cup measuring cup and scoop (all the way to the bottom and back up) this healthy trail mix into sandwich-sized plastic bags. I put all the snack sized bags into a bowl on the counter and everyone knows they can grab a bag (or two!) as they walk out the door.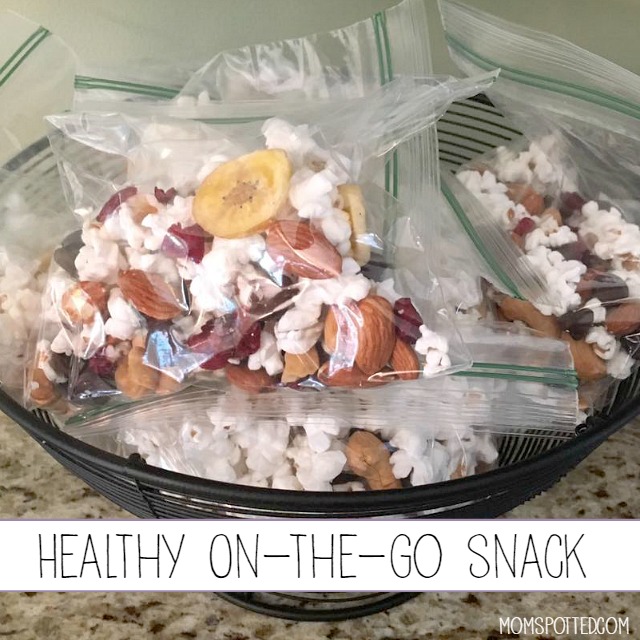 In this healthy trail mix recipe, I used the JOLLY TIME Healthy Pop Crispy White but they have a selection of varieties to choose from. I like to start with popcorn as the base because it's what my kids focus in on. They love popcorn because it tastes good and I like it because it's a high fiber, low-calorie snack.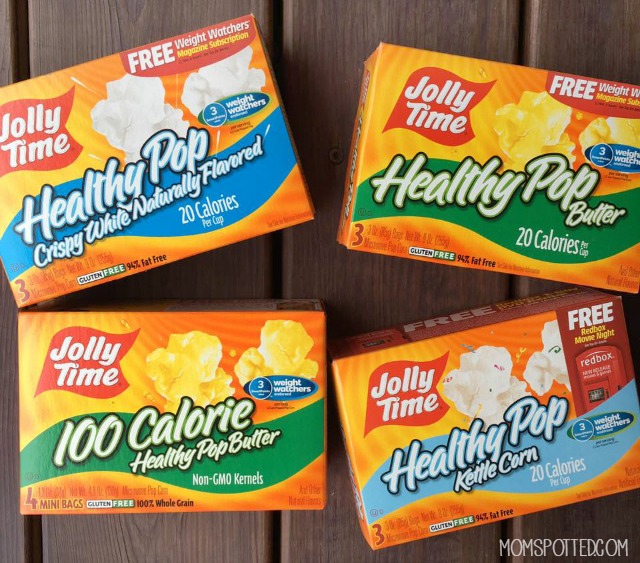 What are your favorite ingredients when you make trail mix?
This is a sponsored conversation written by me on behalf of JOLLY TIME Pop Corn. The opinions and text are all mine.