The information, product and additional gift pack have been provided by Babiators.
Summer is finally here! My son has been out of school for a full week now and the weather has committed to summer temperatures finally. My kids and I have been outside almost all day. We are constantly playing and exploring outside. While we are finding new adventures this summer I am very careful to make sure we are all safe. Safe from the sun with sunscreen, but also that I am protecting their eyes. Babiators are by far my kid's favorite sunglasses, and I love them too! Babiators are made just for kids to protect their eyes. They are also safe, durable, and awesome sunglasses!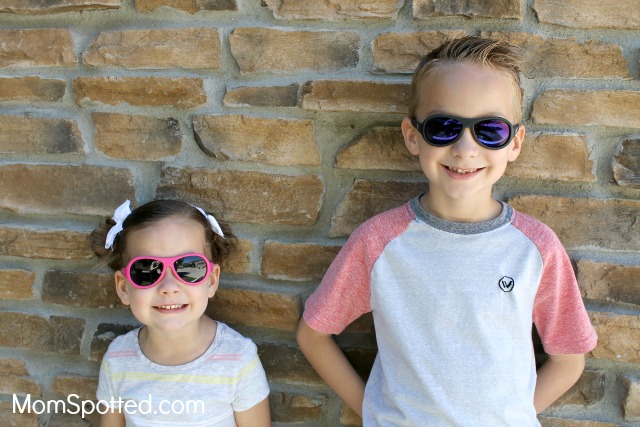 We have been a fan of Babiators for almost a year now. Halli wears her Popstar Pink Babiators every time we get in the car or are playing outside. Hayden recently got his own pair of Babiators in Black with polarized lenses! Both of my kids love their Babiators.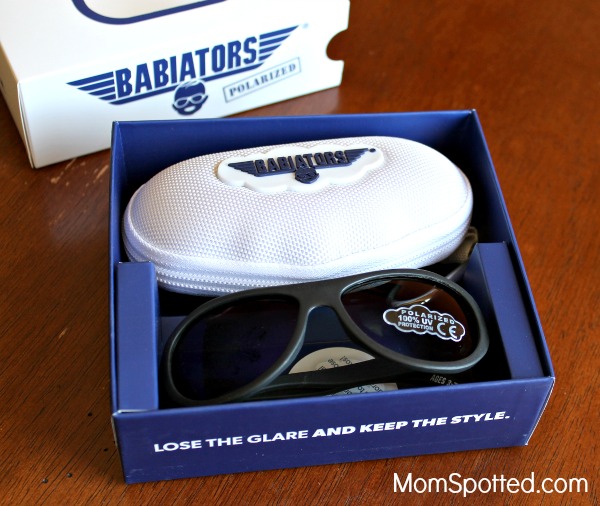 They come in sizes 0-2 years old and 3-7 years old. Babiators are made of flexible rubber frames and shatter resistant lenses. Halli has especially put her sunglasses to the test. No matter how much they have been bent, twisted, dropped or stepped on they haven't broke. Babiators are so durable!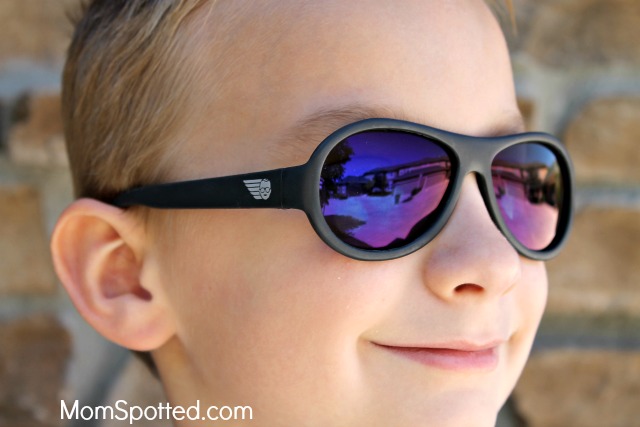 Hayden's polarized Babiators also come with a super cool carrying case. He likes to attach it to his backpack that we take on our hikes and other adventures. Babiators are not only durable, but they are really stylish and fun.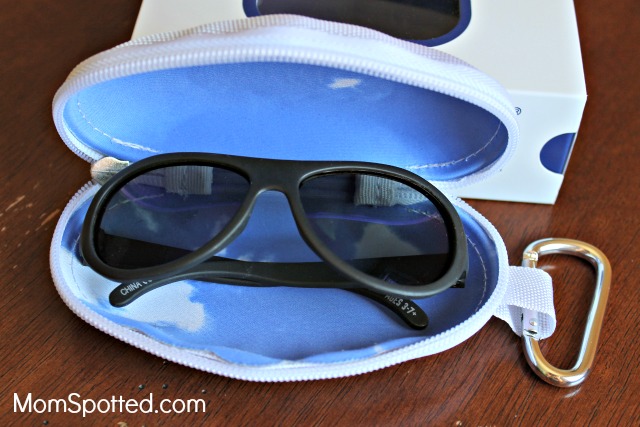 They look so cool and are the perfect size for both my toddler and 7 year old. Babiators offer 100% UVA and UVB protection and are backed by Babiators' signature Lost & Found Guarantee™. If you lose or break your shades within one year of purchase, Babiators will replace them for free!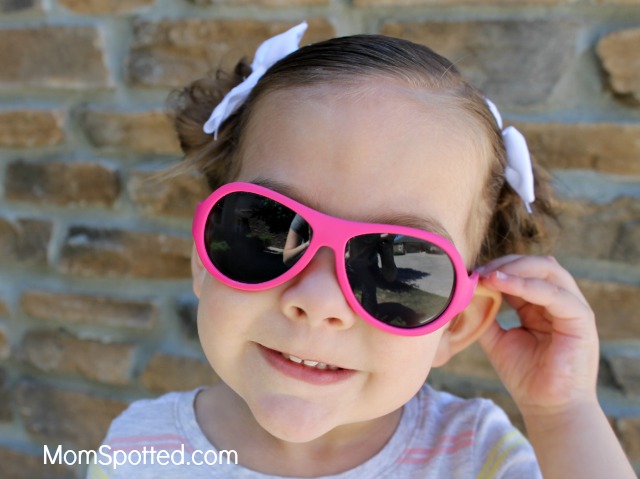 This summer while you are hiking, playing with sidewalk chalk, exploring, or enjoying a summertime treat keep your kid's eyes safe. Children receive three times the amount of sun exposure each year than adults, but their eyes are actually more sensitive to the sun. By wearing their own cool Babiator sunglasses they protect their vision and keep their eyes safe from UV damage.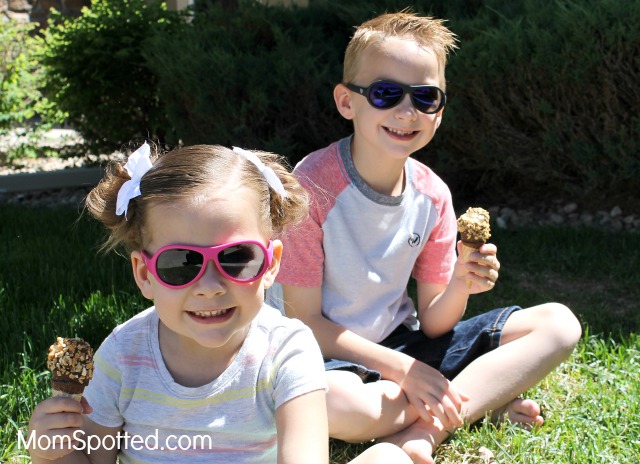 Babiators has a style that every kid will love. They have fun bright colors, bold patterns, or neutral colors. They also have original or polarized lenses. No matter what they choose there is a cool option to keep their eyes safe. You can also be sure that their Babiator sunglasses will also last because they are so durable and kid friendly! We love our Babiators and will go with my kids wherever they play this summer.
Right now one (1) Mom Spotted reader has the opportunity to win their own pair (1) of Babiators!
To enter use the Rafflecopter form below. Good Luck!
Contest ends 7.11.16 at 11:59 pm. For Official Giveaway Rules click here. U.S. Residents only.