Sometimes it hits me out of nowhere just how old Johnny is. Having a preschooler in the house sometimes makes me forget just how old Johnny has become. I mean, I KNOW how old he is, I just forget HOW OLD he is. He'll be able to drive by the end of this year and graduating in just a couple of years. I can't imagine the mess I'll be the day I leave him at college. Or the headache the college tuition was going to give us. We've already had the talk of what private student loan options are out there.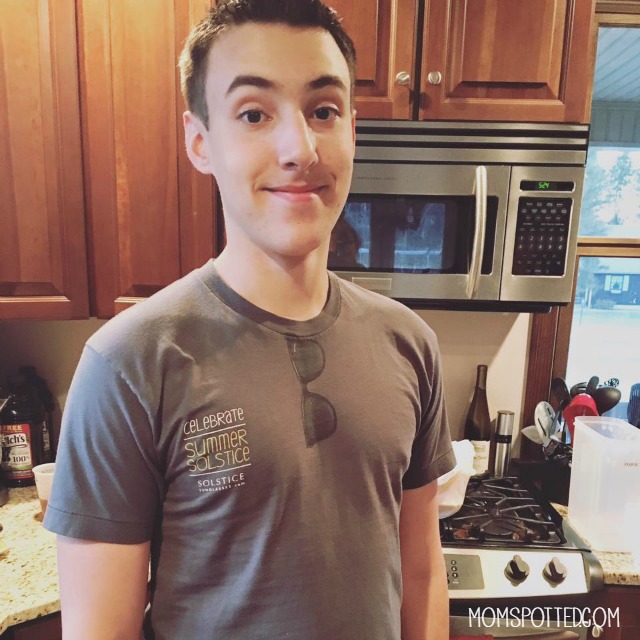 My husband and I have always, thankfully, been able to provide the wants our children ask for. We know our boys, well, the oldest two so far, have hopes of going to college one day. We've already had college fairs and career days at Johnny's school trying to help guide him in his options as he makes decisions on his future. As parents, we would love to cover the expenses of tuition but we don't want our children to take that for granted. We want them to succeed and offer to help under specific conditions. They need to continue to do well in their education, sports, and other extracurricular. Seeing how Johnny has been on the honor roll all year I have no worries he will do just that.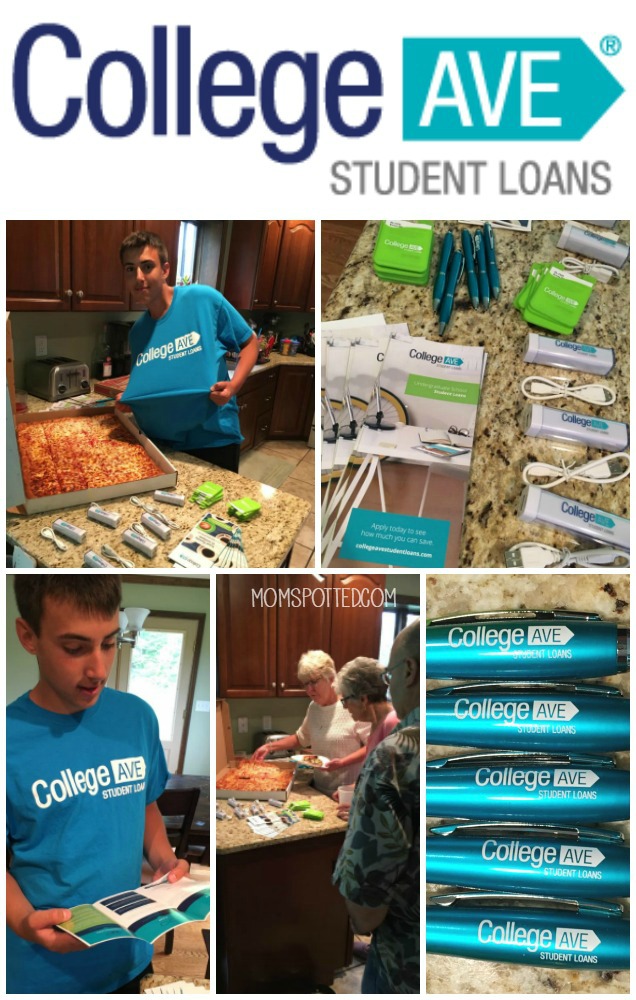 When I  heard about College Ave Student Loans I was definitely interested in learning more. They are a private student loan with options that allow us to cosign . We just had to share that College Ave Student Loans is launching a New Parent Loan, which offers savings over Federal Plus Loans. With no origination fee and a lower fixed interest rate than the federal program, College Ave Student Loans new parent loan offers qualified parent borrowers an average savings of  $1,000 vs. the Federal Direct Parent Plus program.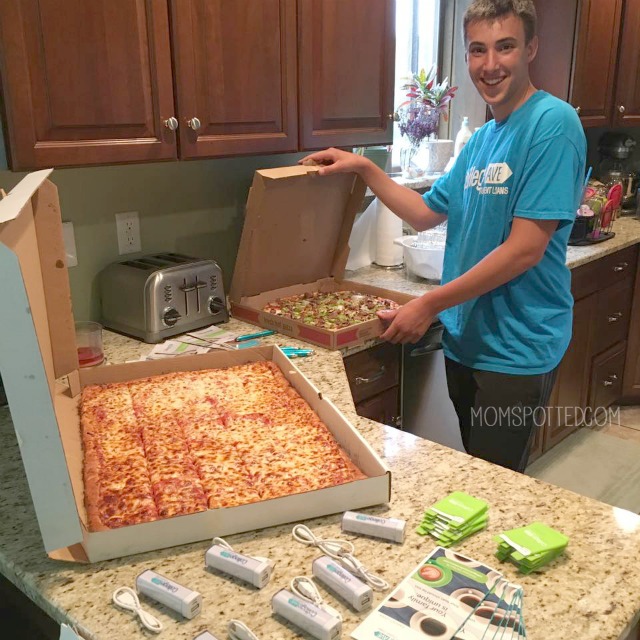 Johnny is very excited about the next step. So much so that he read the pamphlets out loud while everyone was up getting their pizza. It really helped get everyone's attention and it really helped kick off our discussion.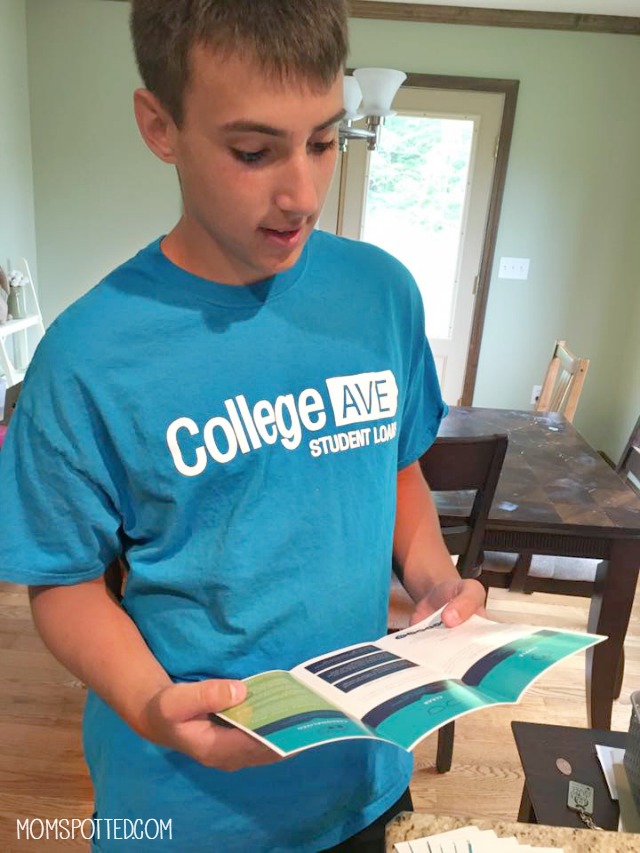 College Ave Student Loans offers more flexibility to fit your specific financial situation than many other private parent loan options.
Option to get up to $2,500 deposited directly into parents' bank accounts so they control the spending for extra education expenses like books, electronics, dorm supplies and more.
Parents also have the option to start paying in full right away, or to limit monthly payments while the student is in school, and to pick their own repayment terms from 5 to 12 years.
For parents like us who don't want to take on the full responsibility for the loan, College Ave Student Loans also offers the option to cosign a loan with their student instead. That way the student also shares the responsibility for repayment. College Ave Student Loans makes the student loan process easy, simple and clear so students can get on with what matters most: a bright future. That is what is most important after all, right?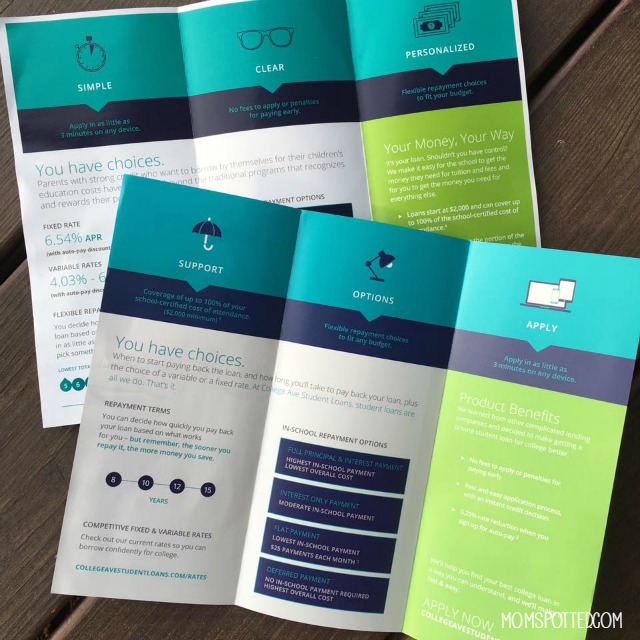 Our guests really liked the free goodies that College Ave Student Loans provided too! As you can imagine, Johnny and his friends immediately snatched up all of the cell phone chargers! All the parents really appreciated getting the information. Like us, they haven't really thought about the financial expenses that are just around the corner as our children venture off into the real world.
College Ave Student Loans, a leading online student loan marketplace lender, and Experian®, a leading global information services company, are offering a limited time joint offer of a credit health check — a complimentary, personalized credit education session with an Experian Credit EducatorSM agent — to families preparing to pay for college. College Ave is collaborating with Experian to better support parents who may need to consider borrowing or cosigning a private student loan if savings, scholarships and federal aid fall short of higher education costs. Families who may want to explore private financing options should start getting ready now. The personalized credit education session offers an in-depth, one-on-one, 35-minute phone call with an Experian Credit Educator agent. During the session, parents will receive a copy of their Experian credit report and score and a personalized, step-by-step walk-through of the report, as well as examples of actions that may improve their credit score and insights for future credit management decisions. For more information about how to access the free credit education session, visit here.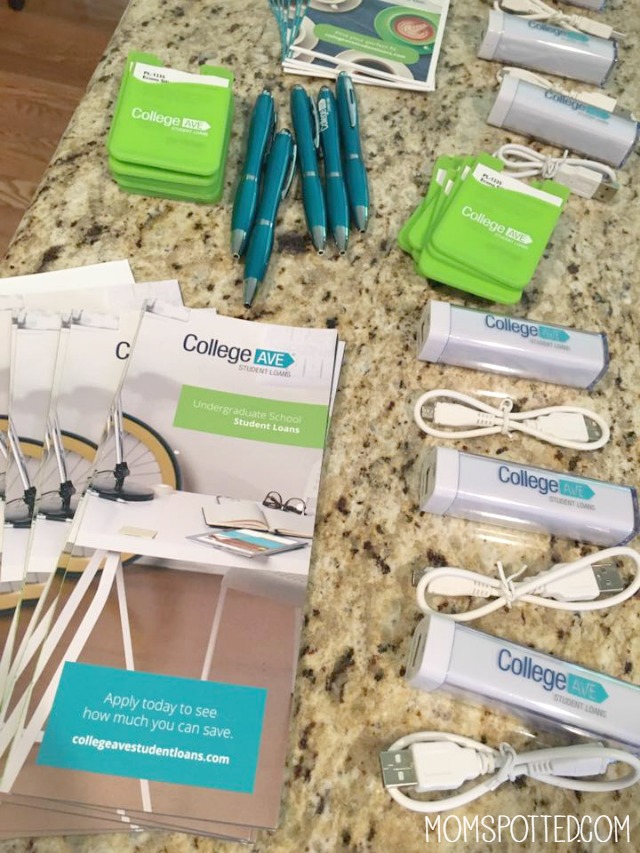 Have you thought about your child's next step and what private student loan options they might have?
I was selected for this opportunity as a member of Clever Girls and the content and opinions expressed here are all my own.