This is a sponsored post for SheSpeaks/P&G.
It's no secret that I suffer from severe psoriasis. Since I was 14 years old, I've been covered in spots from head to toe. You might not have made the connection with my blog name, but I'm the spotted mom. Over the years, I've learned not to care when people stare but getting a flawless shave with psoriasis was impossible. I remember when I was in high school having to wrap my legs and sit after the shower because shaving my legs meant ripping my skin open and my legs would bleed. It was awful.

That is until I met the Gillette Venus razor for women a few years back. It was the first time I had ever shaved and not had a single cut after. The razor just effortlessly went over every patch of psoriasis not irritating it at all. Somehow still giving me a flawless shave I was never able to get before. I love the Gillette Venus Shave Gel too. My favorite is the Touch of Olay Sugarberry Bliss Shave Gel. It smells sweet and has an utra-creamy formula that helps protect against nicks, redness, and feel of razor burn.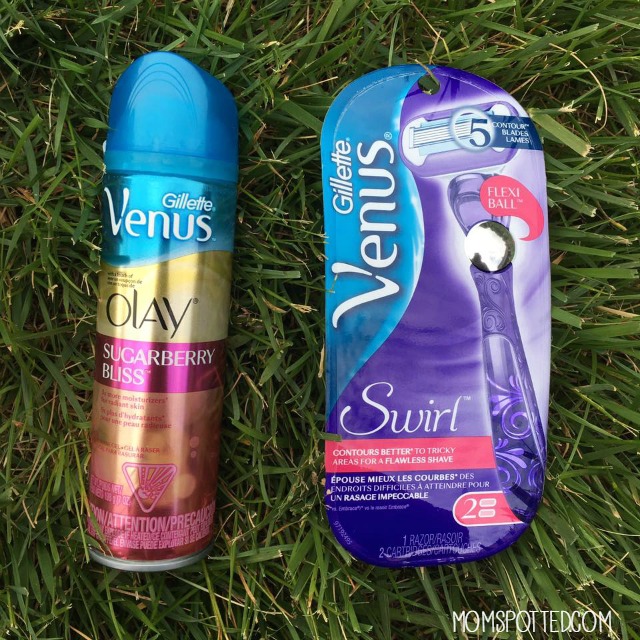 This razor is so awesome because it just glides over every curve effortlessly. There's no more having to go every bump slowly and still getting nicked. I can quickly run the razor over my knee, and it gets every hair the first time around! This razor has helped my confidence too! At least now I know people don't see my knicked up hairy legs anymore.
Gillette Venus Swirl razor blade refills feature 5 Contour blades that individually adjust to every curve. Venus Swirl blades are our thinnest, finest blades. Our most advanced blade technology captures virtually every hair.
Gillette Venus Swirl Razor features:
FIVE Contour razor blades that individually adjust to every curve.
Venus Swirl razor blades have a water-activated MoistureGlide serum for incredible glide.
The MicroFine comb helps guide hair to the blades that capture virtually every hair.
6x more flexible than Venus original razor blades.
All Venus blades fit all Venus razors, except Simply Venus. Our most advanced blades for a flawless shave.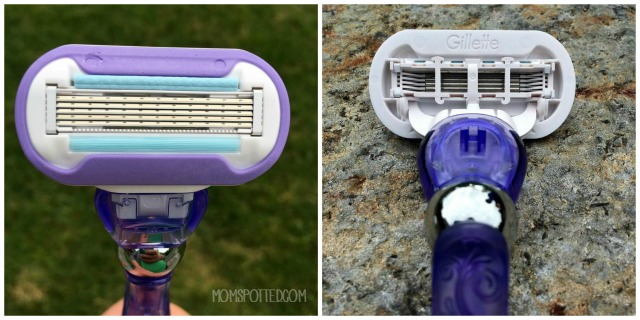 Every girl is unique – from her personality to her lifestyle to the way she carries herself. Venus created Choose Your Smooth – a way to help shoppers choose the right razor for their lifestyle. They matched three razors (Venus Swirl, Venus & Olay, Venus Disposable) with a personality based on the razor features:
The Venus Swirl is for the Perfectionist because it leaves your legs flawlessly smooth! It has five contour blades and Flexiball technology that contours to every curve for flawless skin.
The Venus & Olay is for the Multitasker because it moisturizes as you shave – no need for shave cream! It has five blades and Olay Moisture Bars that release skin conditioners to help lock in skin's moisture for less dryness.
The

Venus Disposable is for the On-The-Go-Girl

because it's perfectly suited for the active lifestyle. Just shave, then toss it out – no need to find replacement razors! Venus Disposables give a close shave for sensitive skin and has three blades surrounded by soft, protective cushions. The pivoting rounded head fits easily into hard-to-shave areas.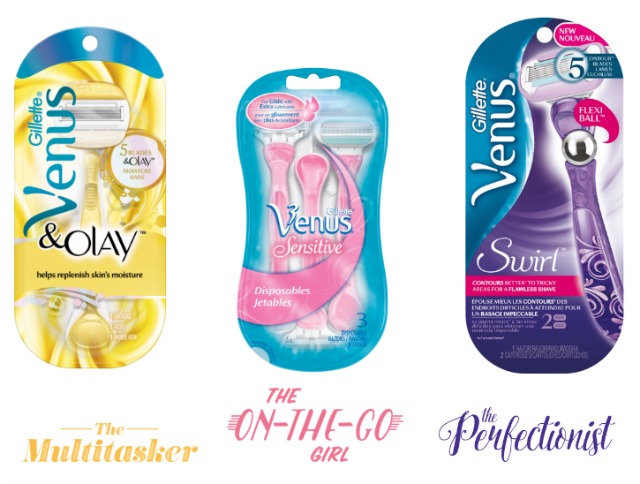 Walmart has the best quality razors at everyday low prices. Learn more and shop for Venus razors at Walmart. 
Which razor would you choose and why?