This post is sponsored by Ace Hardware. All thoughts and opinions are my own and do not necessarily reflect those of Ace Hardware.
As you know, I've been doing some home improvements around here, using paint from Ace Hardware to transform the look of rooms throughout my house. First up was the living room where we added some much needed color to spruce up our go to neutrals. Next, we tackled the Kitchen, adding a warm and calming color to space. I've loved painting the downstairs of my home and seeing how a little color can make a big difference. Catch how I said a little color, though. Quite honestly, when it comes to being daring enough to have a bold-color accent wall in my home, the idea makes knots in my stomach. Not because I don't love color; in fact, I love color. My home, however, was a bit bland. Everything was cream to brown, and I've made a stand to change that.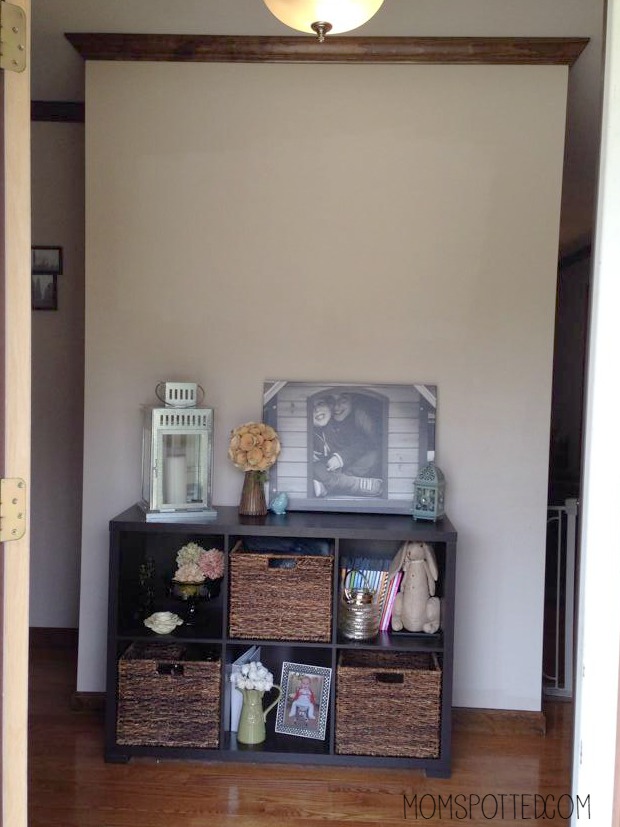 We obviously need something above my decorative stand in my foyer, this area doesn't do all that much to stand out. It's the first thing people see when they come to our front door, and we never even put a final color of paint on. When my dad came over and painted my dining room and kitchen, he insisted on painting this wall.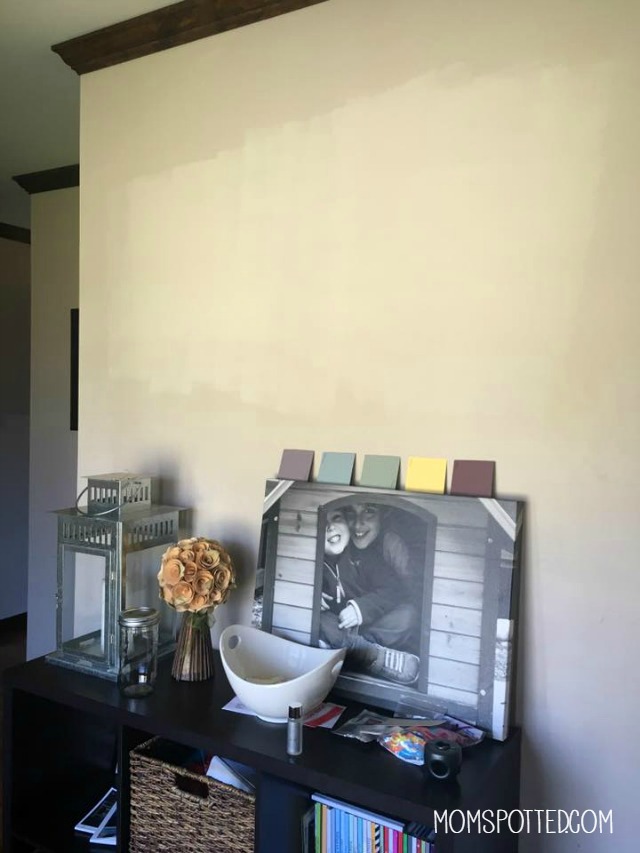 I had already been looking over colors, many neutral and a few more daring. My dad told me to get out the ones I considered more "daring," and I lined them up for him to see. He asked if he could pick, and when he chose Mauving Up (VR062B) from Valspar I almost died. It must have been obvious by the look on my face, and he swore he would repaint it if I didn't like it. After all, I did want a bold-color accent wall and he is a professional.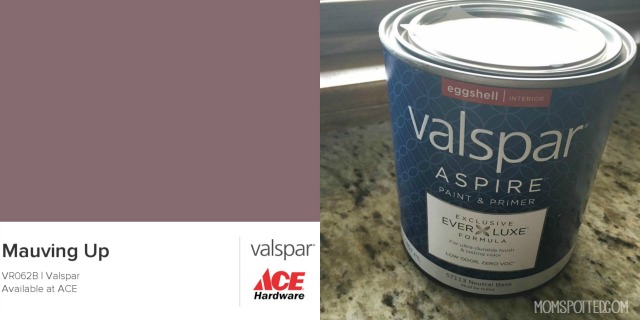 Off I went to my closest Ace Hardware, where I told the person behind the counter I needed help. I had left home so fast I forgot to ask my dad what kind and how much paint I'd need. The helpful people at Ace told me the perfect amount and recommended the eggshell finish. They let me know that Valspar was their best paint and that it was durable and could stand up to anything—even my kids!
I have to admit I was nervous. Not only because the color was much bolder than I had planned on going, but also about what my husband would think. If you saw my Instagram photo a couple weeks ago, you might have caught the Mauving Up color in the background.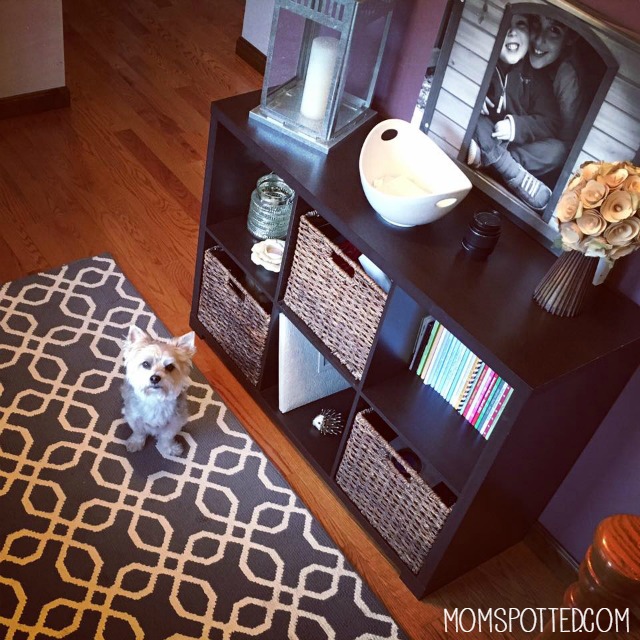 Once it was done, I was in LOVE. I was so glad I trusted my dad and just listened to him. This bold-color accent wall transformed our entire space. At first, I thought they got the color wrong. It didn't seem as dark as the color-chip sample. However, when I placed the chip up to the wall, it was spot on.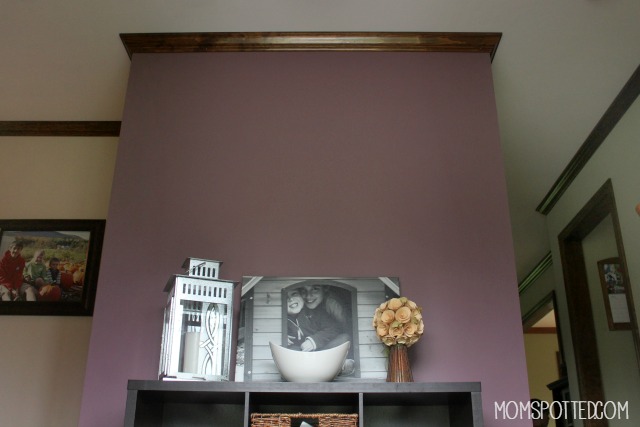 I love that the color even complements other paint projects we've done around the house with Ace.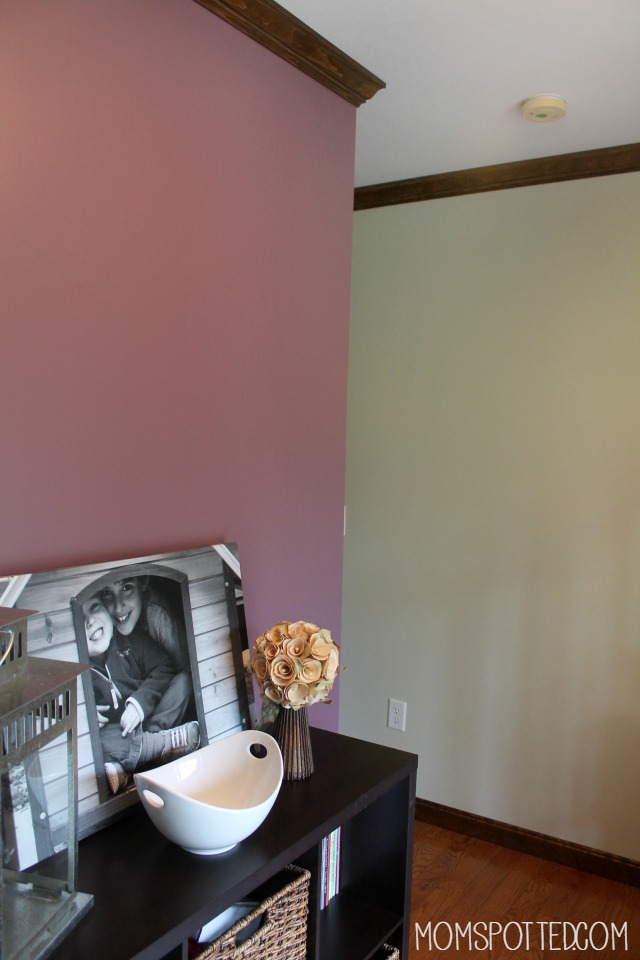 I am so pleased with my new space. I love that when I greet people it's the first area of my home they will see. I've already received so many compliments.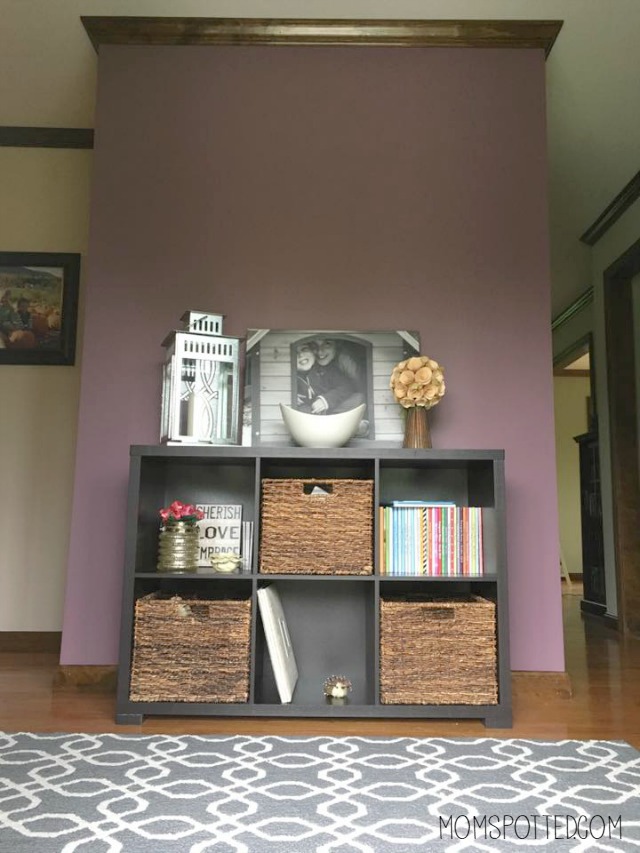 Do you have a space you'd love to spruce up? Maybe a bold color accent wall in your foyer? Maybe a durable paint in your family mud room? 
Stop by your neighborhood Ace for Buy One Get One Free on Valspar Optimus. Make sure you check out the color inspiration cards to find great color coordinating options. Gallons only. Limit 1 free gallon total. Offer valid at participating Ace stores 6/29/2016-7/4/2016. Free gallon must be of equal or lesser value.