"This post was sponsored by Doctor On Demand as part of an Influencer Activation for Influence Central."
Nothing is worse than being sick. I hate it when I feel sick or someone in my family gets sick. It is so miserable and then when the sickness just doesn't go away it can be such a pain to get into a doctor. Now with Doctor On Demand, I can see a doctor fast and from the convenience of my own home!  The Doctor On Demand app is a real game changer and I will be taking advantage of it whenever someone in my family needs to see a doctor.

Doctor On Demand is the fastest, most convenient way to see a doctor from the comfort of home. With Doctor On Demand, I can have a video visit with board-certified physicians via my smartphone, tablet or computer! There are also doctorate-level psychologists, psychiatrists, and pediatricians!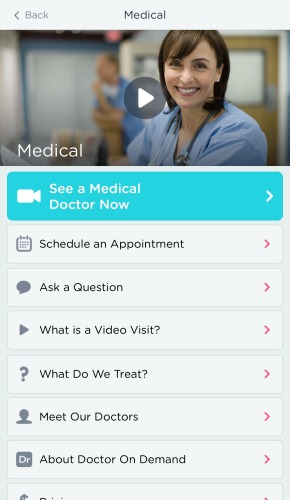 My family and I just moved to Colorado in February. Since we moved here someone in my family has always been sick with a sniffle, watery eyes, stuffy noses or sneezing. I couldn't figure out why we were always so miserable! I thought for sure we were passing around a wicked cold bug. My throat has really been extra sore lately so I made an appointment with a Doctor On Demand. I downloaded the free Doctor On Demand app and I was able to quickly register myself. Medical visits are just $40 or less and Doctor On Demand is now covered by many health plans. Your visit could be fully or partially covered by your health plan!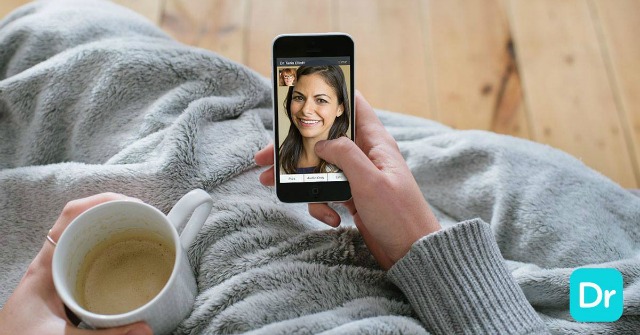 It was so easy and quick to get an appointment with a doctor. I met with Dr. Tony Yuan and he was so fantastic! He had a great "bedside" manner and was super kind. He listened to all my symptoms and told me that I was suffering from seasonal allergies! Once we moved we were all exposed to new allergens we weren't used to. Dr. Yuan asked to see in my throat because that is what has been bothering my most. I held the camera on my phone up to my mouth and he looked in my throat. Dr. Yuan ruled out any infection and suggested some over the counter allergy medicine routine that would work best for me.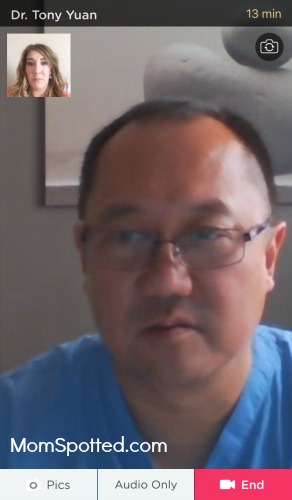 Luckily, I wasn't really super sick with something more serious. But when clinically appropriate, Doctor On Demand physicians can send prescriptions to the pharmacy nearest you. They can also refill prescriptions. While I was setting up my account I selected the pharmacy that was closest and most convenient for me. It was so easy!
The national average wait time to see a primary care physician is 3 weeks! With Doctor On Demand the average wait time is just 3 minutes. I love that I can see a physician quickly to start feeling better sooner. Doctor On Demand is an alternative to urgent care and emergency room visits for most common medical conditions.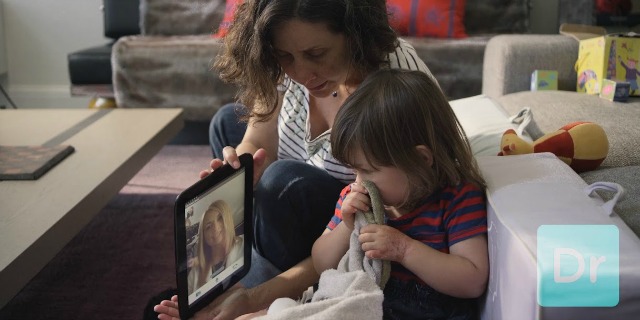 I was so relieved to talk to Dr. Yuan and start getting help from an over-the-counter allergy medicine.  I have been so super impressed with the Doctor On Demand app. It is easy to use and find exactly what I am looking for. I got a reminder about my appointment and my phone easily connected me right away. Whether I need to see a mental health expert, a physician for a cold that won't go away, or a skin issue, or maybe my kids need to see a pediatrician. Doctor On Demand has someone I can video chat with and with very little wait time. There are also Lactation Consultants to help you and your baby be champs at breastfeeding.
Doctor On Demand is going to be life changing for my family! Right now MomSpotted readers can receive $10 off their first visit with the code:
SPOTTED10
Check out the free Doctor On Demand app next time you or someone in your family needs to see a doctor, and start getting the help you need fast!