This post and giveaway were made possible by iConnect and Pampers. I was compensated for my participation in this campaign, but all opinions are 100% mine.
A huge milestone for both have my kids has been potty training. It is so exciting for them to feel like big kids and use the potty! I also look forward to not having to change diapers anymore. As exciting as potty training can be for the whole family that doesn't mean it is easy. Potty training can come with its own stress, anxiety, messes, and accidents for everyone involved. Halli is 95% of the way potty trained now. The only exception being the occasional accidents, and at bedtime.
Springtime and going into summer is a great time to start potty training once your toddler is ready to get started. You have the cushion of summer before preschool and other activities get started again in the fall. Pampers Easy Ups have been a huge resource for successfully potty training both of my kids.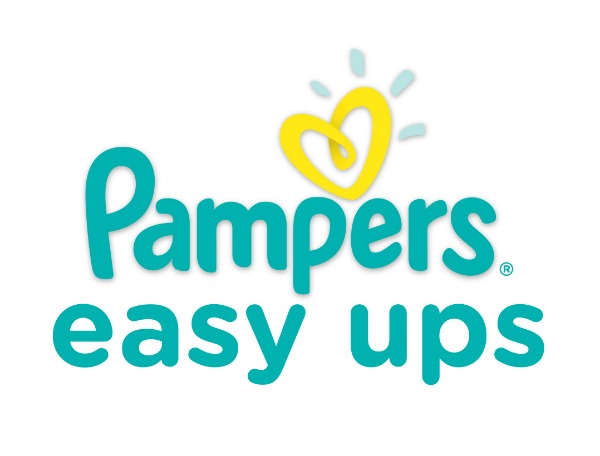 Pampers Easy Ups offer better leak protection than the leading competitor and have more of a underwear-like design for growing toddlers. They are available for boys and girls sizes 2T/3T through 4T/5T. My daughter also loves that they have Dora the Explorer® designs for girls and Fun Thomas & Friends® designs for boys. The graphics fade when they get wet to help toddlers learn you don't want to have an accident and get your "friends" wet. This was a big push for Halli. She hated seeing her "friends" on her Pampers Easy Ups disappear. I love that the sides of Pampers Easy Ups are super stretchy. This makes them easy to quickly pull up and down. It also makes them more comfortable for Halli to run around and play.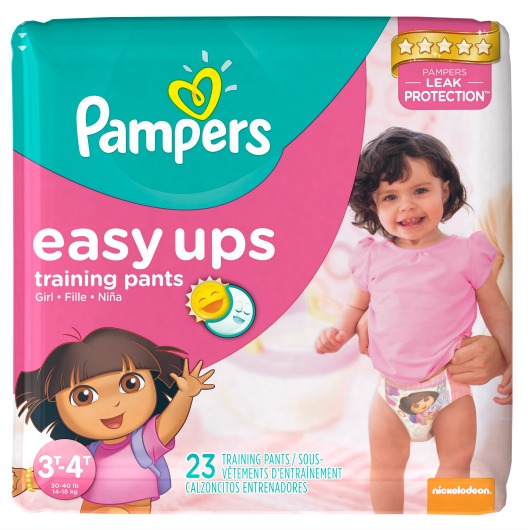 Now that I have potty trained two kids, one boy, and one girl I have some things that I have learned that might be helpful to parents and caregivers just starting out on their potty training journey.
Make sure your toddler is ready! Once your toddler starts being interested in the potty, telling you when they need to go potty, or if they hate being in a yucky diaper they may be ready to start potty training. Potty training is so much easier and a better experience for everyone when toddlers are ready.
Keep it fun and positive! Even when there are accidents(because there will be accidents) make potty training as positive as possible. Then celebrate every accomplishment even if it's tiny. After my toddlers have successfully gone potty they like putting a sticker up on a chart to work towards a special treat. Our special potty treat is a few m&ms. My kids also love doing a celebratory potty dance after we have washed hands.
Set a timer! When it is time to potty train I offer liquids often to drink and we set a timer. When the timer goes off we go potty. Sometimes it is a successful potty trip and sometimes there is nothing. Either way, it gets them in the habit of going and we have more chances for successful trips.
Be patient! Potty training is a roller coaster. All the leaks, accidents and switching from diapers to training pants at night it can be overwhelming. Halli has been dry for months now but she still has the occasional accident. We are also trying to keep her dry during the night. At night, she stays dry probably 80% of the time but we are still working on it. She is still learning and her body is still growing. I never want to make potty training something negative so she is intimidated by it or hates going.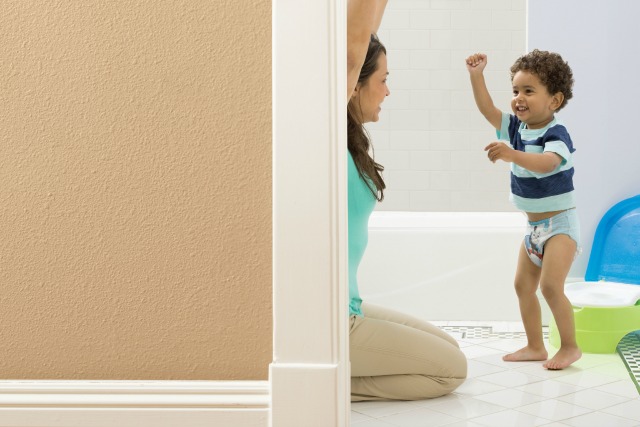 We are really working with Halli to stay dry at night now. She is in underwear throughout the day but night time is hit and miss with accidents. Pampers Easy Ups are our favorite training pants because they work during the day AND night. They make it so easy to transition from diapers to underwear and start working to be dry all night long.
You can join Pampers on April 28 from 9-10pmEST as they host a Twitter Party with Dr. Laura Jana, pediatrician, award-winning parenting book author and potty training expert who co-authored to "Its You and Me Against the Pee…and the Poop, Too!"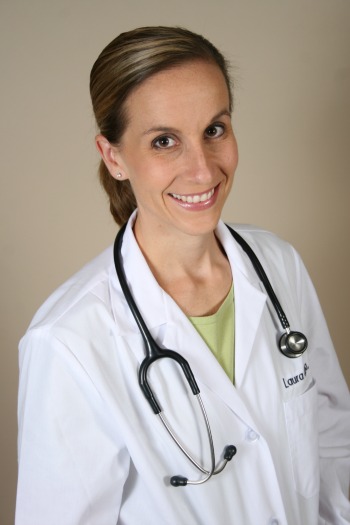 Dr. Jana will be sharing her tips to help simplify and improve the potty training experience for little ones and their parents. You can RSVP for this awesome Twitter Party HERE.
Right now one (1) Mom Spotted reader has the opportunity to win one (1) Pampers Easy Up Prize Package! The prize pack includes:
$25 AMEX Gift Card
Pampers Wipes
Pampers Easy Ups
To enter use the Rafflecopter form below. Good Luck!
Contest ends 5.16.16 at 11:59 pm. For Official Giveaway Rules click here. U.S. Residents only.