"I received complimentary product from Orvis for this review."
With spring time just around the corner, I feel like I am always on the go with my kids. We are always trying to find new places to explore outside, running day-to-day errands, going to and from practices, play date, etc. We just recently moved to Colorado and have learned it can snow one day and be sunny the next. With the ever-changing Colorado weather, it can be tricky finding something to wear. I have found so many great spring time wardrobe pieces at Orvis. Orvis has really fashionable and functional clothing that are perfect for exploring the outdoors with my family. Orvis women's new spring fashion line has multiple pieces that allow me to layer for those surprise spring snow storms, and also great to add to my existing wardrobe for those quick trips to the grocery store. The new Orvis Women's spring collection is great for day trips, camping, trips to the park, or play dates with my kids at the zoo.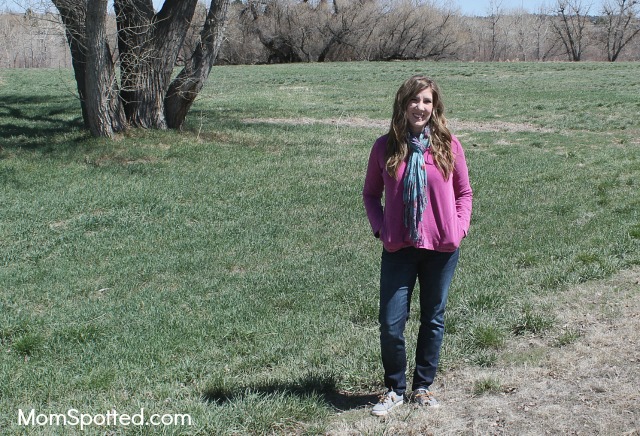 Usually, my very first thing I put on everyday and base my outfit around is a good pair of jeans. I have been beyond impressed with Orvis' Women's Stretch Denim Skinny Jean. These jeans are so soft and so well made! I love that they have just a little bit of stretch and they go with everything. I usually have a hard time finding jeans with a good rise in the waist.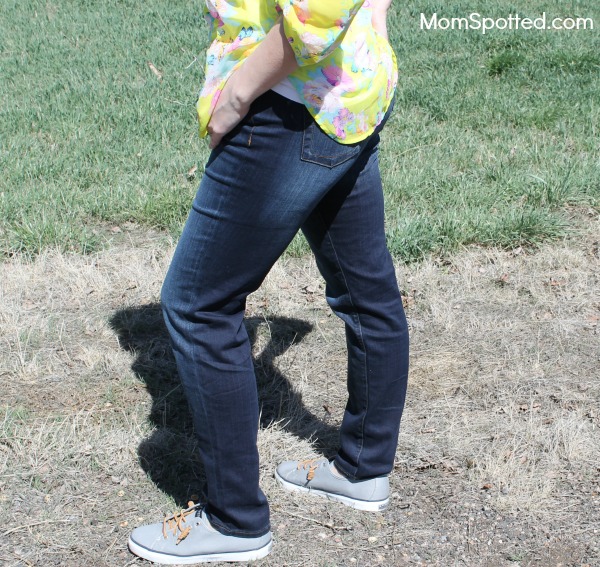 These Orvis jeans are perfect and sit just where I want them too. They aren't super low and they aren't too high either. I am going to buy another pair of these jeans ASAP in a different wash because I love them so much. I could wear them every day and they go so well with the rest of my wardrobe.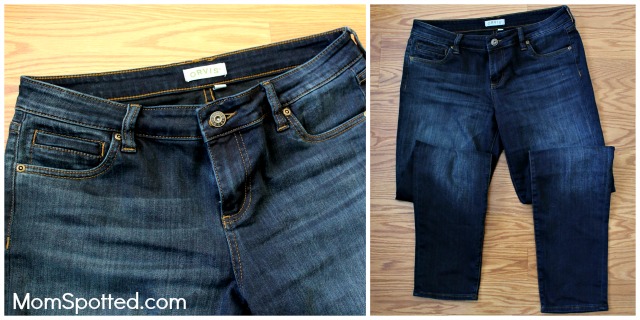 They are great to run my daughter to dance class or the park for a quick picnic lunch. I also love to pair my jeans with my new Sperry Seacoast Colored Canvas Sneakers. Orvis has so many great shoe options for all my outdoor exploring needs. My new Sperry sneakers look great with my new jeans and keep my feet comfy with all our running around.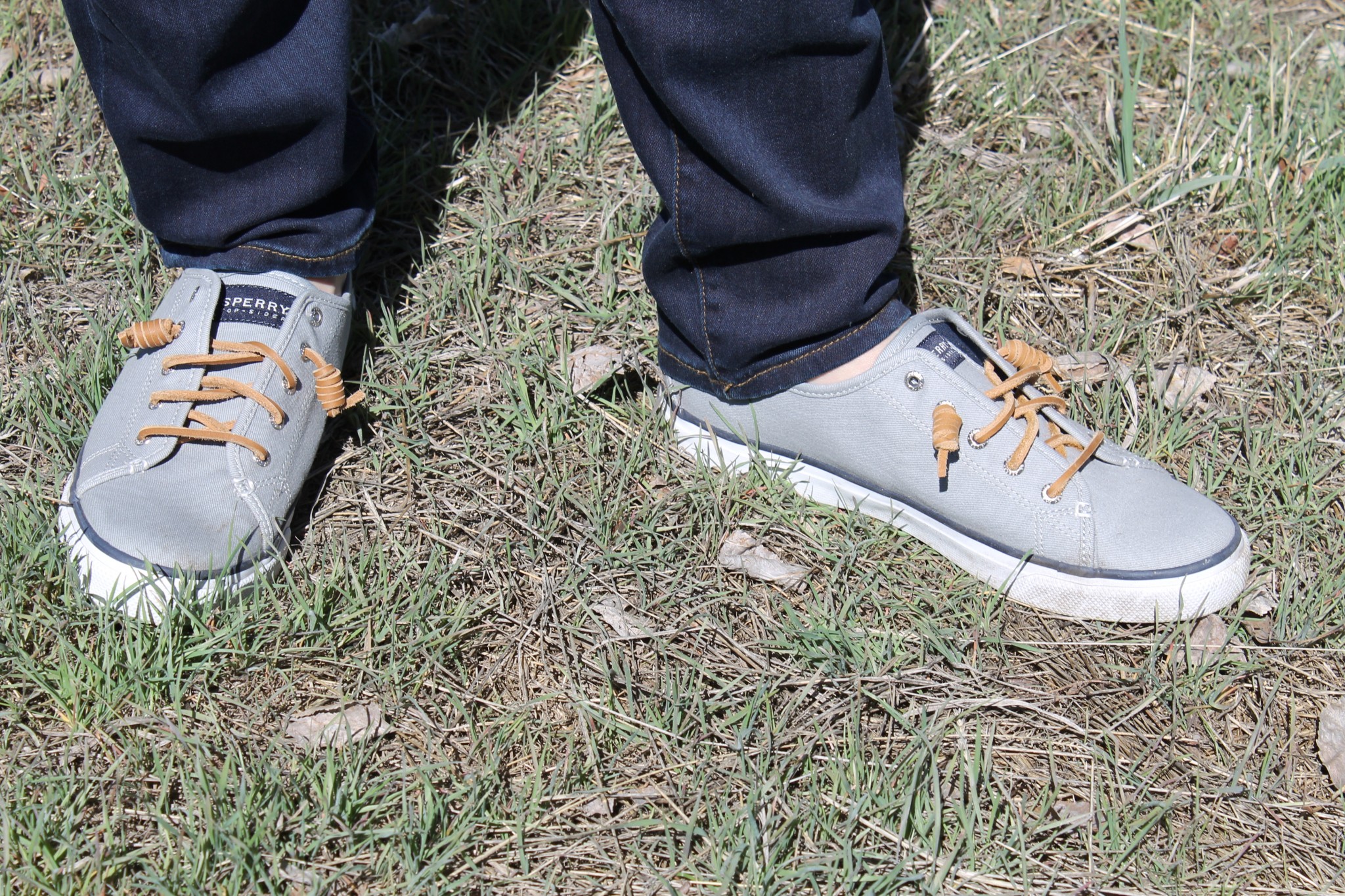 I have quickly learned how important it is to layer in the springtime in Colorado. It is great to have a few options to either give you one more layer of warmth but can also take it off when it the sun comes out. The Favorite Unwashed Quarter-Zip Sweatshirt has been my go to whenever we leave the house.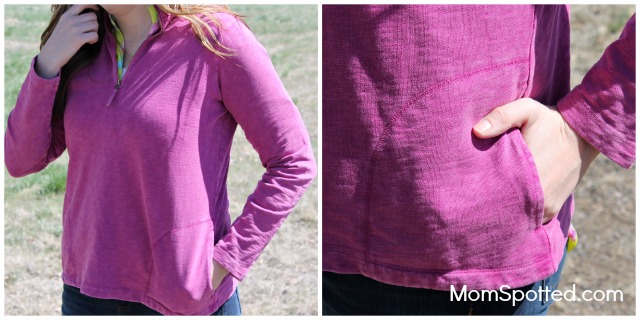 I absolutely love all the colors they come in and the fabric is amazing. It is breathable but also warm when I need it to be. It is so cozy and I love the angled hand warmer pockets. Having kids and exploring with them is a messy business. My new favorite Orvis Women's sweatshirt has washed up so easily! It still looks brand new and I think it even feels softer. I always grab it on my way out the door and I am sure I will wear it even through the summer because it is so comfortable.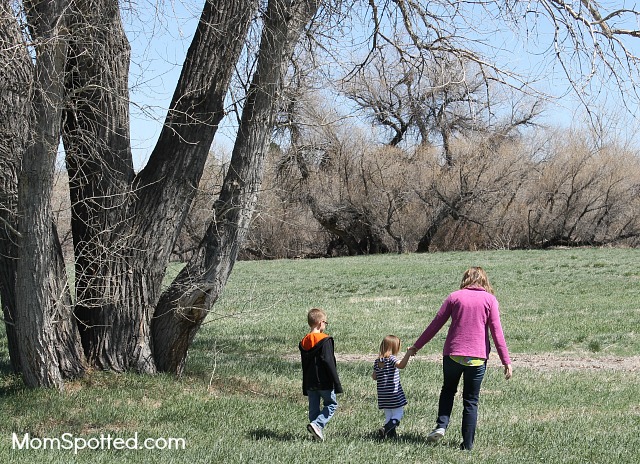 I can't wait to keep exploring our new neighborhood in Colorado to find fun hikes to take my kids on. My new pieces from Orvis will be right there with me. I love that the Orvis new spring fashion line is durable enough for me to wear hiking and then run my errands.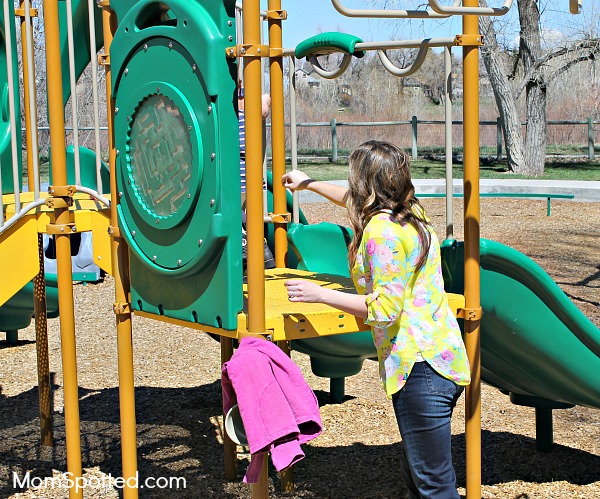 Orvis has everything you need to get out and explore the outdoors! There is a huge range of pants, shirts, vests, shoes, and jackets so you can have just the right wardrobe for all your outdoor activities! Right now MomSpotted readers can use the coupon code INSPIRING to receive $25 off a purchase of $50 or more (good until September 30, 2016).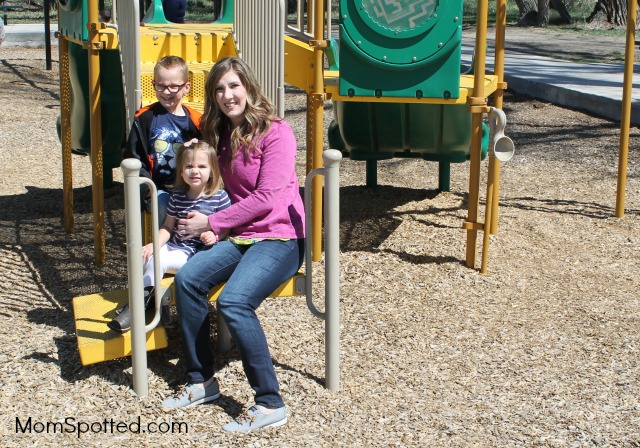 What would you wear from the Orvis Women's new spring fashion line to help you jump into your spring outdoor activities? I-C is hosting a contest where you can enter to win one of ten $100 gift codes for the new spring collection available at Orvis. The contest opens on March 28, 2016, and closes May 2, 2016.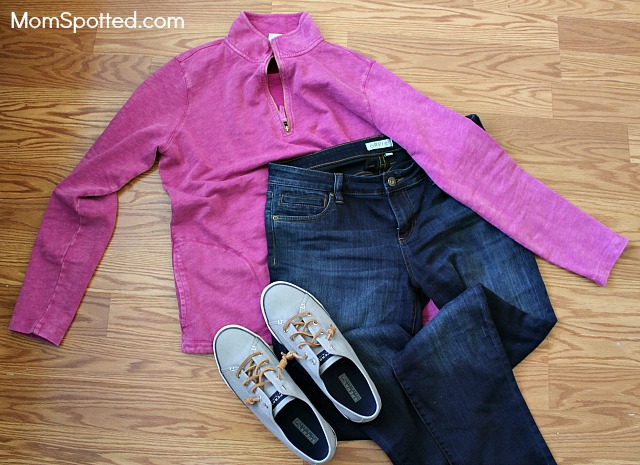 I-C will randomly select 10 winners from all program entries and will handle fulfillment of the winning prizes.
You can enter by using the form below and sharing Orvis on social media:
Orvis
Refresh Your Wardrobe Giveaway

Additional Resources:
Orvis Homepage: http://www.orvis.com/
Orvis Women Facebook: https://www.facebook.com/OrvisWomen/
Orvis Women Twitter: @OrvisWomens