Some of my very favorite memories are bringing my newborns home from the hospital. There is something so special about brand new babies and I never want to miss a moment. That first-year babies grow and change so fast! It is impossible to make that time slow down but now with the AT&T Smart Sync™ 5" Internet Viewable Touch Screen Video Monitor, I can watch my babies grow and document their daily activities.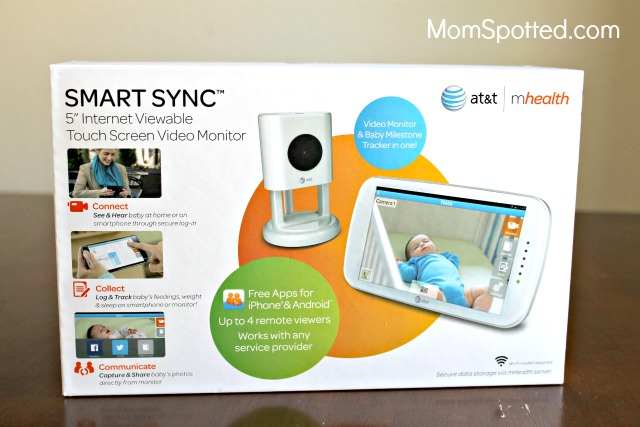 The AT&T Smart Sync Touch Screen Video Monitor can be purchased at Babies R' Us and it is so amazing! The set up was a breeze and just took a few minutes. There is a step by step set up that the monitor walks you through to connect your device to the internet and also pair the camera to the monitor. After the monitor and camera are connected to the internet you can check on baby through the  monitor or through your smartphone. The SmartSync app allows you to securely log into your camera at home so you can check on your sweet baby at any time and from anywhere. It works with iPhone® & Android™ smartphones and the app is totally free!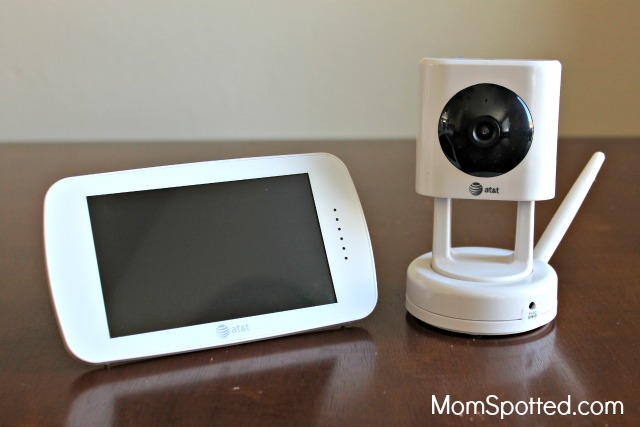 Not only is it a monitor with 5" full-color high-resolution touch screen but it has a ton of extra features. On the monitor, you are able to zoom, pan and scan by just a tap and a pinch on the screen. The touch screen is super sensitive to touch and is simple to use. The resolution of the camera is also amazing! The picture is so clear and crisp. Which makes it perfect to take pictures directly from the camera to a free and secure data storage through the mHealth server! All of your pictures save into the monitor and then share them with all your friends and family. I love knowing that everything is so secure and pictures or video of my kids will only be shared with who I want them to.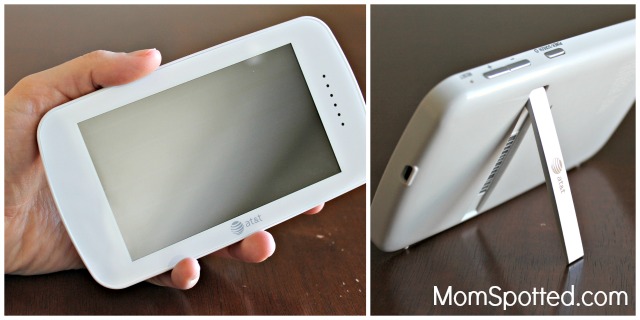 AT&T Smart Sync also allows you to collect all of your baby's important information. Those first few weeks and months of having a newborn can be a whirlwind. I barely remember what day of the week it is let alone what side I just nursed on, or how many diapers we have gone through. You can also track their weight, length, sleep schedules, and medicine doses. Then all that information can be viewed in an easy list or graph form.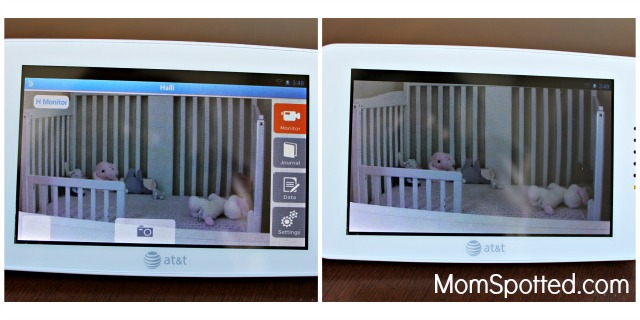 I especially love the baby journal. The baby journal lets you take pictures and write down milestones in your babies life. You will be able to take a picture of your baby standing up in their crib for the first time! Maybe something happened funny during the day like a wicked record-setting blowout that required a bath that you want to journal about. Or maybe you want to journal about their first time trying a new food. The baby journal on the AT&T Smart Sync is such a great way to never miss or forget those important memories.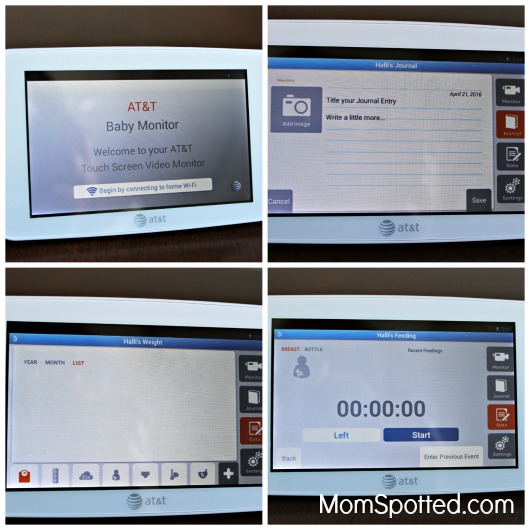 The AT&T Smart Sync monitor is also expandable! It can be connected up to 4 monitors at one time. Whenever I have another baby I will be able to check on my busy toddler and then scan to the nursery to check on my baby.
I absolutely love this video monitor. I love that the AT&T Smart Sync monitor allows me to securely check on my baby, keep up to date information, and keep a journal of all the fun milestones my kids meet. It is so great that I can do it all straight from the touch screen monitor or my phone.
You can see my full video review of the AT&T Smart Sync Touch Screen Video Monitor below:
Right now one (1) Mom Spotted reader has the opportunity to win one (1) AT&T Smart Sync Touch Screen Video Monitor!
To enter use the Rafflecopter form below. Good Luck!
a Rafflecopter giveaway

Contest ends 5.16.16 at 11:59 pm. For Official Giveaway Rules click here. U.S. Residents only.