I'm so excited that it's officially spring! Spring = Spring Cleaning! It's time to clean out the house and get it organized so I can enjoy all the warm weather outdoors once it arrives. Spring cleaning doesn't have to be painful, just attack it room by room and you'll be done in no time!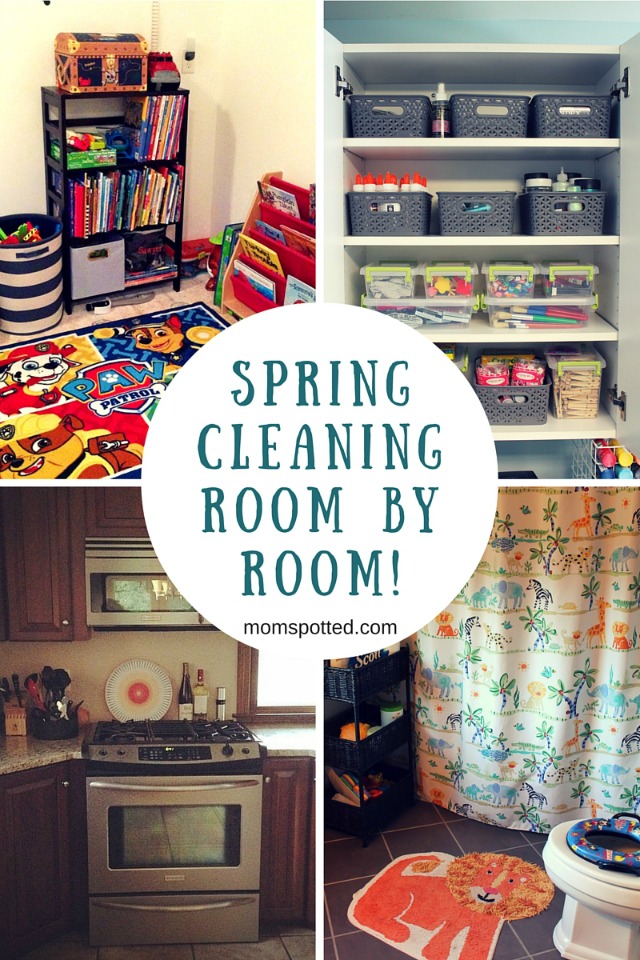 KIDS ROOMS – I find that the kids are my biggest contributors to all things messy. They own so much "stuff". I find the easiest way to scale back the messy is to attack their room first.
Go through closets and pull out all the clothing that no longer fits them. If you're saving them for another sibling make sure to store them to size and season. If you're consigning them this is a great time to make sure they are clean, stain-free, and in great condition for your upcoming sale.
Go through all their toys. Chances are you're now drowning in toys because of the holidays. This is a great time to fill a tote with toys that will still be age appropriate at the end of summer. When your kids are dying from late summer boredom pull it back out and they are like new toys again.
Prep for consignment. This is a great way to let go of things you don't need any longer and make a little money in return. Marking items and hanging them accordingly now will make it so much easier when the sale rolls around. You already know which outfits go well together and what pieces go with all the toys. If you wait until the sale arrives to sort and tag will take much longer.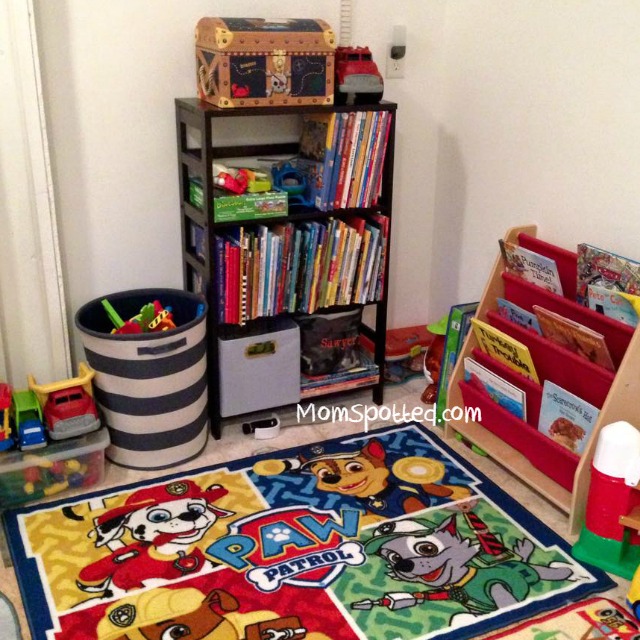 BATHROOMS – I dread cleaning bathrooms. I make sure the basics like the fixtures are cleaned on a weekly basis but with a house full of boys even that isn't always enough. Spring is a great time to go in and deep clean.
Clean out the medicine cabinets. Check expiration dates on all your medications.
Clean out under the sink. Do you have cleaners you bought and don't use? Toss them!
Wash decorative towels, floor mats, and replace shower liner.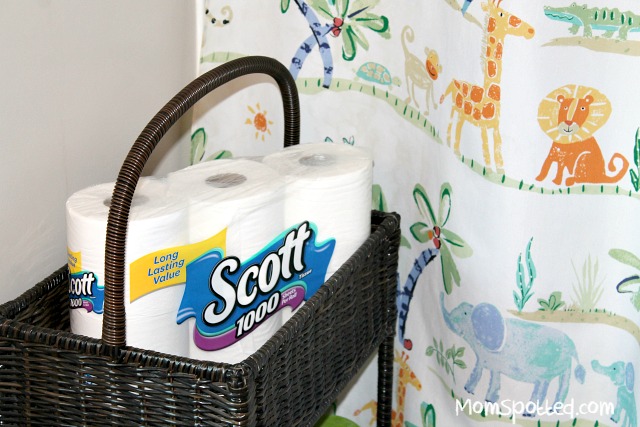 If you have kids like mine who are always taking waaaaay too much toilet paper when they go this is a great time to stock up on Scott® 1000 Bathroom Tissue. Not only does Scott® 1000 bathroom tissue give you the quality, performance and long-lasting value you want in 1,000 sheets, but it's also a great choice for kids bathrooms. My youngest loves to fill his hands with as many sheets as possible and it was causing the toilet to clog repeatedly. We love Scott® 1000 because it breaks down easily and saves us from spills. No one wants to clean up an over-spilling toilet. It's a great potty training toilet paper too!
KITCHEN – We feel like we're always cleaning our kitchen but spring cleaning is a great time to inventory your stockpiles and see what you've used up over the winter.
Clean your oven. I'm talking about the inside too.
Once your sinks are empty scrub them down with baking soda and vinegar. Make sure to let it sit in your drains for a bit too!
Empty out every cabinet one at a time. Remove any items you haven't used in the past year or have expired. Reorganize cabinets that aren't working for you.
Clean your fridge and all of its compartments.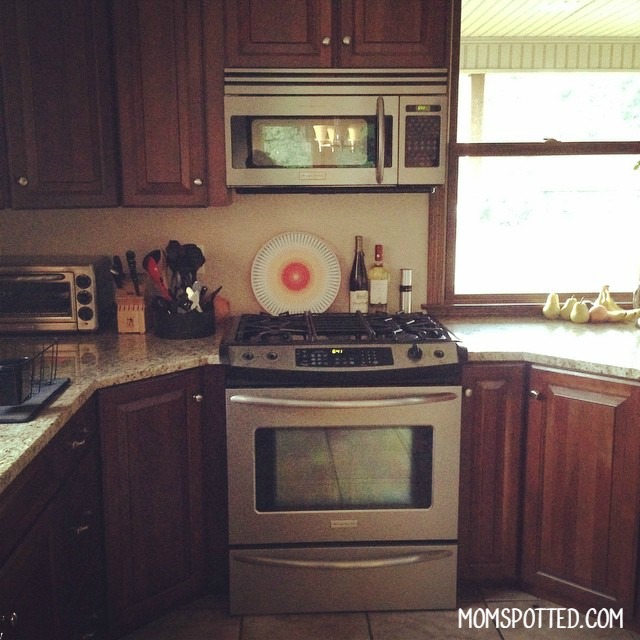 MASTER BEDROOM – I don't know about you but somehow our bedroom becomes the catch-all of everything. This is the one time of year that I actually deal with any of it.
Go through all clothing drawers & closets and toss or donate all items you haven't worn in the past year.
Clean makeup & hair brushes. Toss old makeup.
Sort through and find homes for any clutter or piles that have formed.
Toss or donate any linens that aren't being used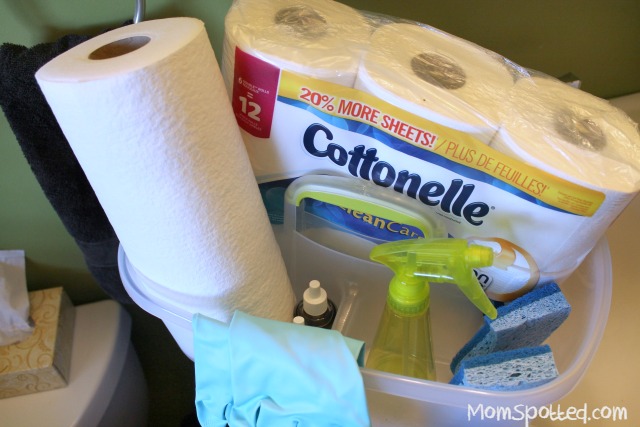 ALL OVER – As you move along your home, there are some things you will want to attack in every room. To keep from getting distracted and repeatedly walking off I like to carry a cleaning tub around with me. I keep it stocked with basics like batteries, dusters, sponges, cleaner, gloves, Viva paper towels, Charmin toilet paper, light bulbs, and more!
Ceiling fans
Crown moldings
Floorboards
Fan vents
Light switch covers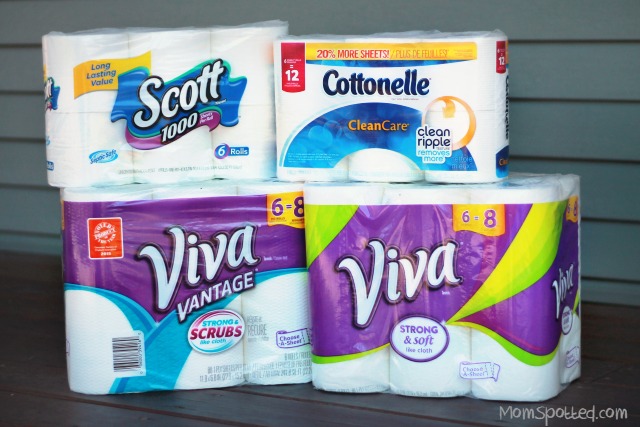 For all over cleaning I like using paper towels. I like being able to get in all the dirty areas and then just being able to toss it in the trash when I'm done. The Viva® Vantage® has a scrubby texture, like a terrycloth which is perfect for wiping down floorboards and crown moldings. It's also really good for scrubbing your stovetop or shining your stainless appliances. Viva offers a choice of two types of everyday towels that work like cloth to stand up to any cleaning job. We also like to stock up our bathroom with our favorite toilet paper Cottonelle® Clean Care with the CleanRipple texture which is designed to clean better. You can find all these products available now at Walmart.
Follow Jennifer MomSpotted's board Spring Cleaning on Pinterest.
Links to Check out:
Kimberly-Clark Family Care Walmart Website: http://www.themotherhood.com/KCSprCln
Brand Website: https://www.vivatowels.com/
Facebook: https://www.facebook.com/VIVATowels/
Twitter: https://twitter.com/VIVATowels
Pinterest: https://www.pinterest.com/vivatowels/