I try to do everything I can to keep my family healthy. Winter time is especially terrible for cold and flu bugs. My whole family takes extra vitamins, I make lots of green smoothies, we wash our hands often, and everyone gets to bed at a decent time. What we eat and put into our bodies has so much effect on our overall health. Another huge part of being healthy is having a healthy gut or a healthy belly. I was recently introduced to a great brand called GoodBelly. GoodBelly Probiotic Juice Drinks are a line of probiotic juice drinks, shots, and supplements formulated for daily digestive health. I have been taking a GoodBelly drink or shot every day for almost two weeks now and I can tell a major difference in my body. My belly and gut are working better, and I have more energy!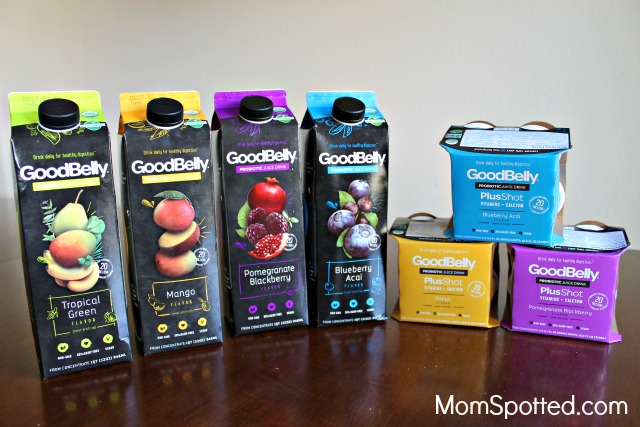 All of the seven flavors from GoodBelly are delicious. They include Blueberry Acai, Mango, Tropical Green and Pomegranate BlackBerry Juice Drinks, and SuperShots in Blueberry Acai, Mango and Pomegranate Blackberry flavors. GoodBelly products are always non-GMO, dairy-free, soy free, vegan and kosher. Best of all they are now available at Super Target nationwide!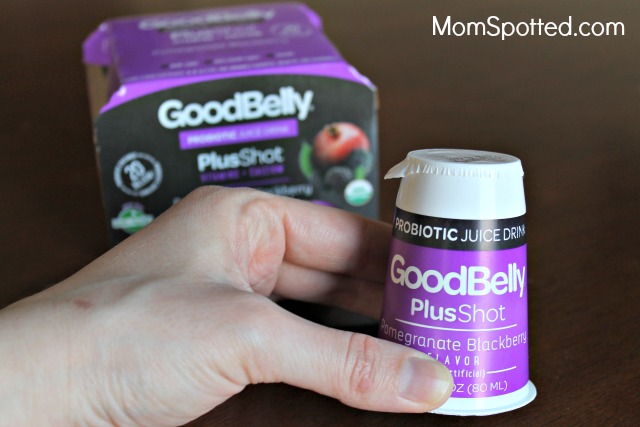 My kids have also been drinking GoodBelly Probiotic Juice Drinks and love them. My toddler especially has tummy troubles and I have noticed a major improvement since she has been drinking GoodBelly. All of those powerful probiotics in GoodBelly juice drinks have really helped our whole family.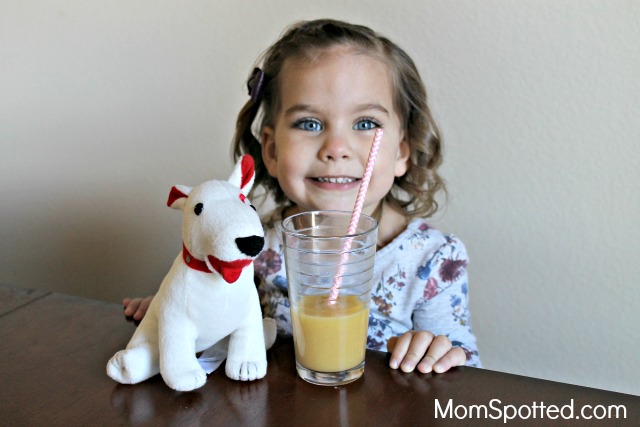 Since they taste so great my kids have no problem drinking them. Our favorite flavors are Mango and Blueberry Acai. I also really love the Tropical Green flavor.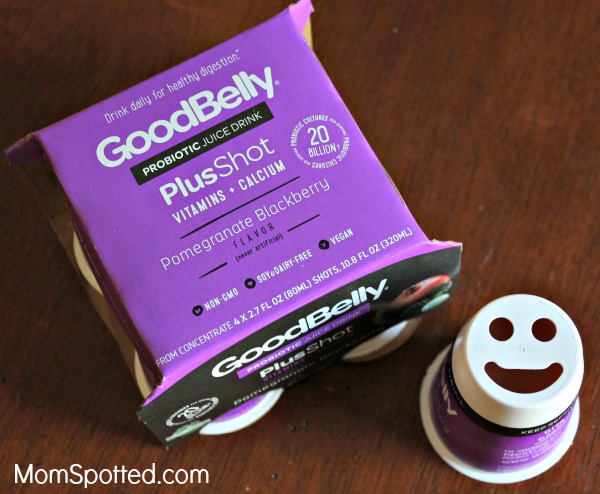 GoodBelly PlusShots are by far my favorite. They are a quick punch of vitamins, minerals, and probiotics. I love starting my day with one. All GoodBelly products are always non-GMO, dairy-free, soy free, vegan and kosher. Head to your local Super Target to find all GoodBelly flavors and have your belly start feeling better!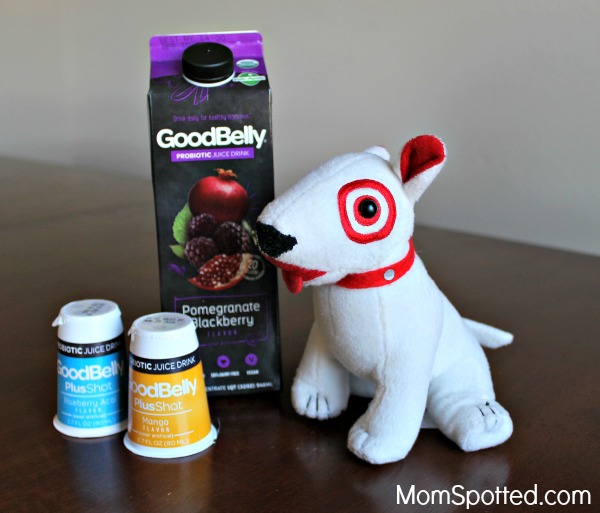 Right now one(1) Mom Spotted reader has the opportunity to win (1)GoodBelly Prize pack. The GoodBelly Prize pack includes: 3 VIP GoodBelly vouchers, and a $20 Target Gift Card.
To enter use the Rafflecopter form below. Good Luck!
Contest ends 3.21.16 at 11:59 pm. For Official Giveaway Rules click here. U.S. Residents only.