Getting ready every day is so important as a mom. I feel so much better when I have taken a little me time to shower, put on a little makeup, and do my hair. Too often I find myself getting everyone else breakfast, dressed, ready for school, snack, lunch, doing my daughter's hair, prepping for dinner, etc, etc. It can be the middle of the day and I still haven't even showered yet. After I have found time to shower, my hair takes forever to dry and I don't want to damage it holding heat by it for so long. The Conair Infiniti Pro Brushless Motor Dryer Model 3Q, has been my saving grace when I get ready. I have been through multiple hair dryers and I will never go back after this Conair ionic hair dryer.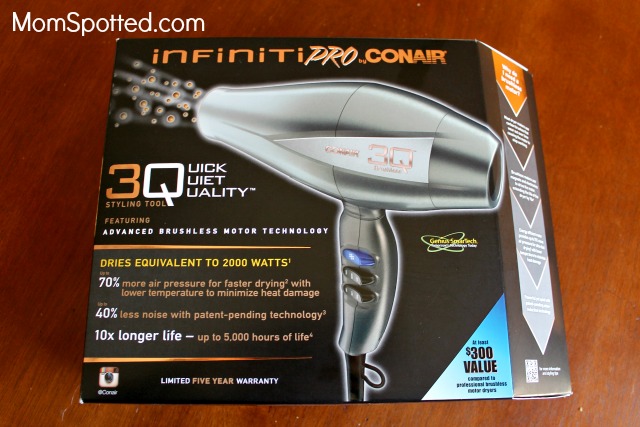 I was excited to try the Infiniti Pro because it says it is quick, quiet, and quality. The Infiniti Pro has 3 heat settings of cool, warm, and hot, and 2 speeds of high and low. It also has a cool shot button.  This Conair ionic hair dryer uses 70% more air pressure, so my hair dries even faster and minimizes heat damage. It definitely puts out a ton of air! I was super impressed and my hair really did dry faster. On the high and hot setting, it never got too hot. It does a great job of drying all of my long thick hair. Then when I am done I love using the cool setting with the quick shot to set my hair.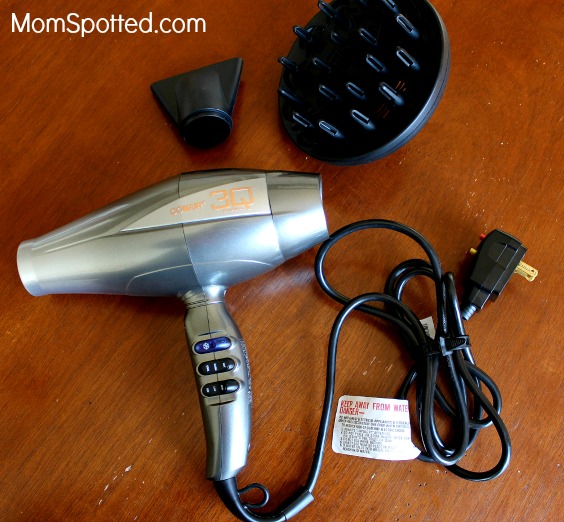 The Conair Infiniti Pro also boasts that it has 40% less noise. I did not think it was any more quiet than any other hair dryer I have used, but it wasn't outrageously loud either. The noise doesn't bother me, and it really is a high-quality hair dryer. It has a professional design that provides up to 5,000 hours of life, or ten times the span of a typical AC motor dryer so you can reap the benefits of this dryer longer than ever. I use to go through hair dryers super fast because I use them so much. I love knowing that this Conair hair dryer will last a really long time.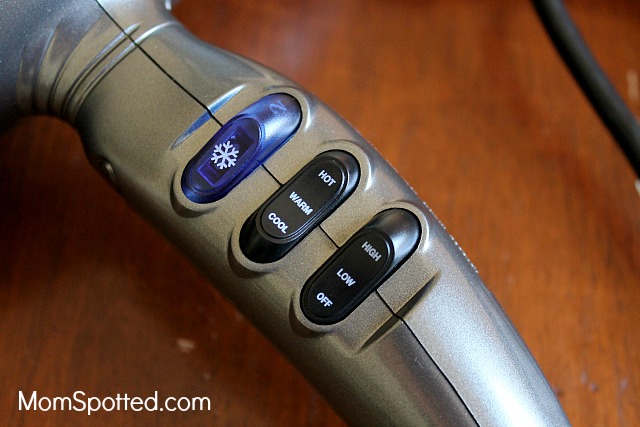 The Infiniti Pro also uses ionic technology for smooth, shiny hair and up to 75% less frizz and titanium ceramic technology for infrared heat to gently dry hair. It has a super long 7 foot cord and is 18% lighter than a standard AC motor air dryer.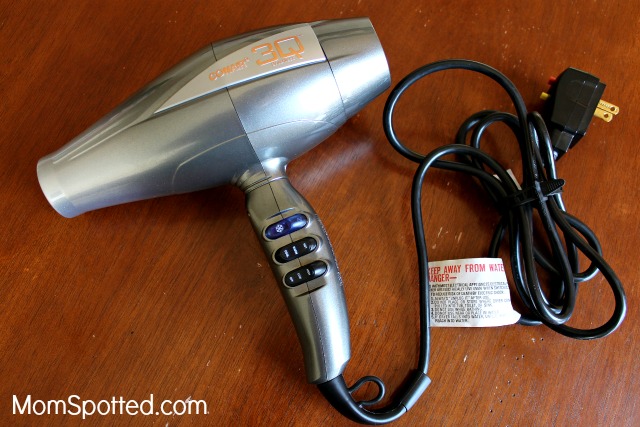 I love the Conair Infiniti Pro Brushless Motor Dryer Model 3Q. This Conair ionic hair dryer does an amazing job at drying my hair fast so I can get back to being a mom and doing all the things I love. You can find the Conair Infiniti Pro Brushless Motor Dryer Model 3Q retails for $119.99, but you can find it on sale right now for $60.99 on Amazon.
Have you ever tried an ionic hair dryer before?