Now that it is cold, windy, and freezing outside I have started to switch out our Fall books for winter ones. Winter is a hard season for me to find books for that aren't holiday related. We are going to move to Denver in the next few weeks and I really wanted to find all the best winter snow books I could find. My kids are so excited to live where they can build snowmen and go exploring in the mountains. The book "No Yeti Yet," by Mary Ann Fraser is just the book we needed! My kids absolutely love it and ask to read it all the time.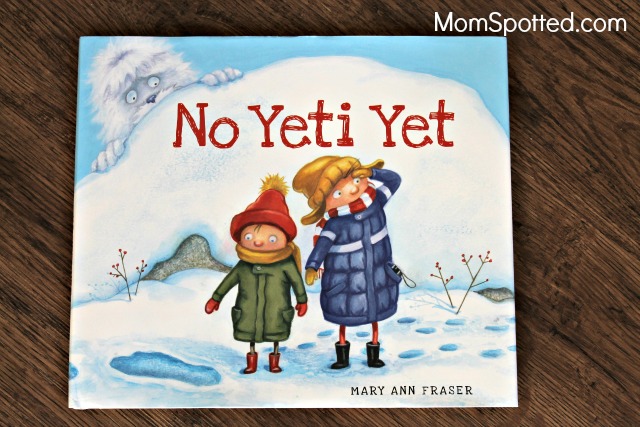 "No Yeti Yet" is about two darling brothers who are on the hunt for a Yeti! The two little boys in this story are absolutely darling and remind me so much of my two kids. The oldest seems to know everything about Yeti's, and the little brother is following right behind him. The little brother wants to be just like his big brother and follows him around. The pictures in this book are wonderful! I love all the little details and bright colors. My daughter especially liked finding all the little animals hiding throughout the book.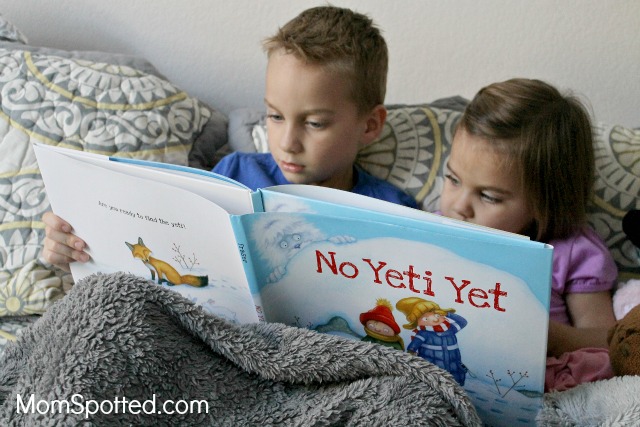 The boys search everywhere looking, listening, and trying to find any sign of a Yeti. The boys walk through wind, snow, go sledding, and finally come to a giant cave looking for the monster. Finally at the very end they come face-to-face with a Yeti! Both of the boys are surprised to find out he is a friendly Yeti and also enjoys a delicious hot chocolate.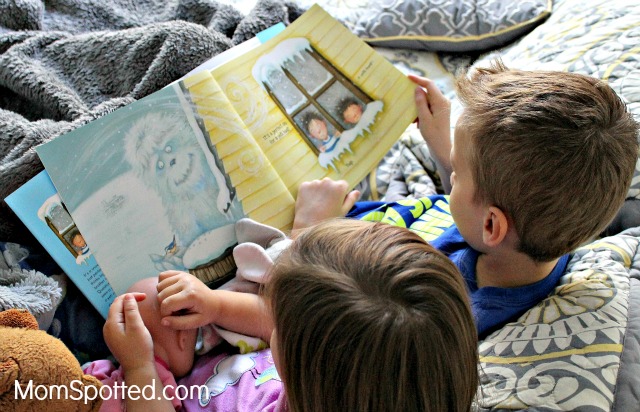 This book is so wonderful and my first grader has no problem reading it on his own. Throughout the book the phrase "No Yeti Yet," is repeated often so my toddler can also help "read" it. "No Yeti Yet" is such a fun story about a snowy adventure and finding friends in unexpected places. Your little explorers would love this book!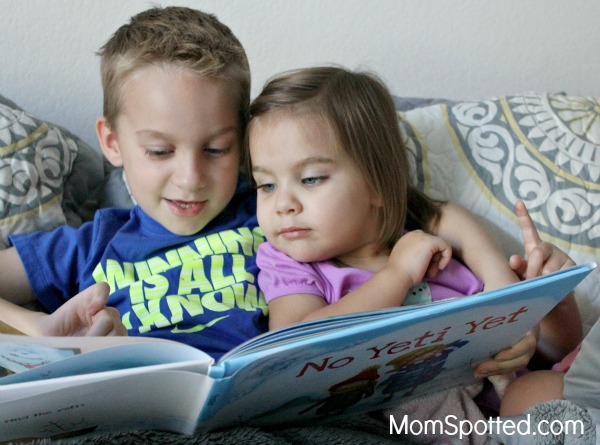 It is the perfect winter book to snuggle up with and would also make a great holiday gift. You can purchase "No Yeti Yet" at Barnes and Noble, Amazon, and Peter Pauper Press. Right now one(1) Mom Spotted reader has the opportunity to win (1) hardcover copy of "No Yeti Yet" and a special "Yeti Rescue Kit", which includes a plush orphan Yeti in box, plus a 16-page Caregiver's Manual with Passport, Medical Record, and Adoption Certificate. To enter use the Rafflecopter form below. Good Luck!
Contest ends 1.18.16 at 11:59pm. For Official Giveaway Rules click here. U.S. Residents only.