This is a sponsored post written by me on behalf of Burt's Bees. All opinions are 100% mine.
I really love make up. I like playing around with new techniques to apply it, and new make up looks. Sometimes I think about going to beauty school after my kids are all in school. Then I can learn how to be a esthetician or make up artist. This winter I have really tried to be brave and wear more lipstick. I love what a good lipstick can add to an over all look. For whatever reason I haven't ever been brave enough to wear much lipstick until recently. Now whenever I wear lipstick I feel like my face is instantly brightened up and I look more refreshed. It is like instantly looking like I have slept through the night, even though I may have had a sleepless night with one of my kids. My skin and lips also get brutally dry during the winter. I really have to be proactive to prevent my lips from getting dry and flaky. Dry, cracked, flaky lips are the absolute worst.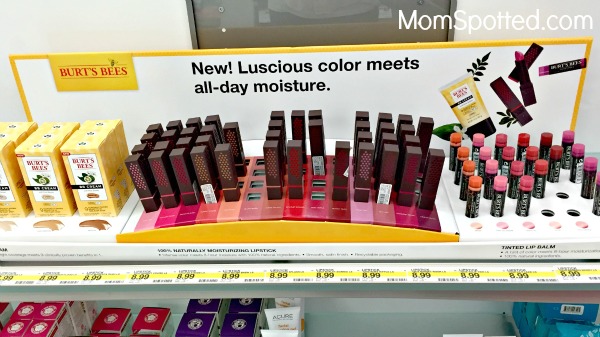 Now Burt's Bees has NEW 100% natural line of lipsticks that I am obsessed with! I spotted the new line while shopping at Target and they have been such a great beauty find! They love my lips, and give them everything they need to stay soft and smooth this dry cold winter.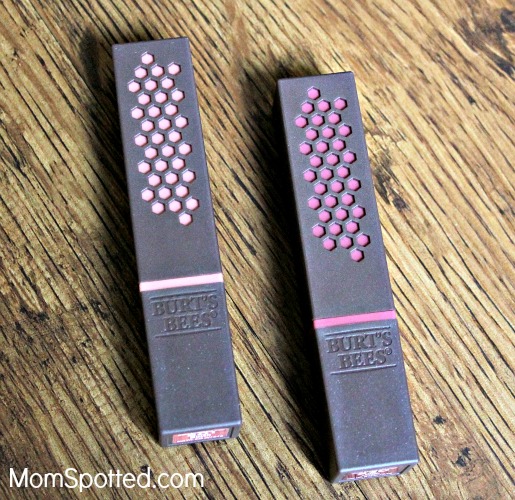 I absolutely love Burt's Bees products and I have tons of different ones in my beauty cabinet right now. I use Burt's Bees almost daily and I really appreciate that they are so aware of what their products are made of. Burt's Bees products are always made of ingredients that I can pronounce, and are 100% natural. These new lipsticks are amazing quality just like I expect from Burt's Bees. This new line of lipsticks hydrates and moisturizes dry lips for 8 hours!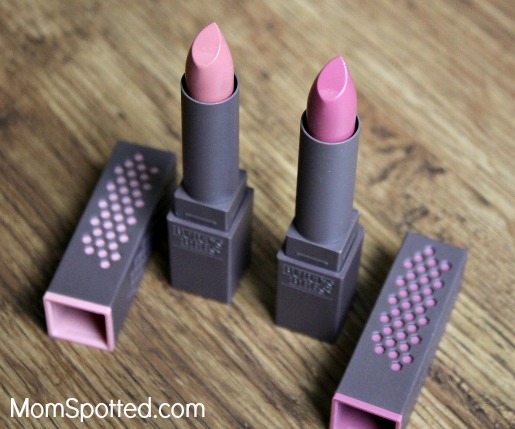 I love putting it on everyday because it feels so lightweight and creamy. I can immediately feel it moisturizing my lips. This new line has 14 different shades so you are sure to find the perfect color for any occasion. They are all full coverage with satin-finishes. I chose the shades 501-Blushing Basin, and also 530-Lily Lake. Blushing Basin is perfect for my everyday on the go, and running errands look. During the week while I am rushing kids to and from school or different activities I have a pretty low maintenance make up routine. The color Blushing Basin adds just enough color to my lips and also gives them a boost of moisture. The shade Lily Lake is a beautiful deep maroon. I love it so much I have been wearing it during the week and it is also perfect for date nights, getting dressed up for church, and the occasional girls night out.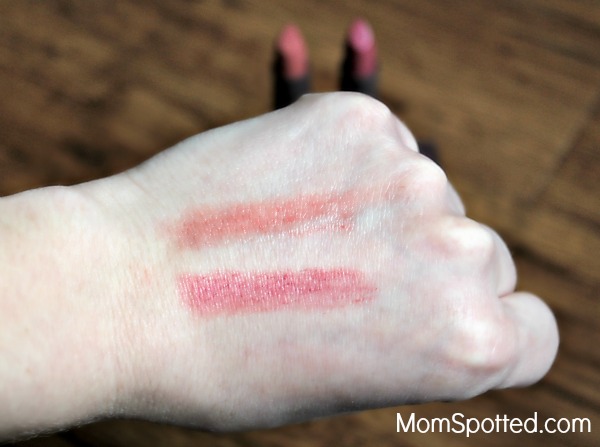 All of the new Burt's Bees lipsticks are 100% natural and are made of Moringa, Raspberry Seed Oil, Beeswax, Vitamin E. Moringa is an oil that is full of essential fatty acids. All of those fatty acids help soften and condition skin. Raspberry seed oil improves skin elasticity. My lips feel amazing with this new line of Burt's Bees lipsticks.
You can find all 14 shades of lipstick from Burt's Bees Available at Target! All of the shades are beautiful and your lips will be beautiful, soft, and healthy!