My 7-year-old is obsessed with superheroes. He is constantly flying around the house fighting a super villain. Or sometimes he is the super villain, and he lets his little sister be the superhero. Marvel's Avengers are some of his favorite superheroes to imagine with. He especially loves Thor and Captain America. The new groundbreaking Playmation system from Disney Consumer Products and Hasbro has by far been Hayden's most favorite toy to play with.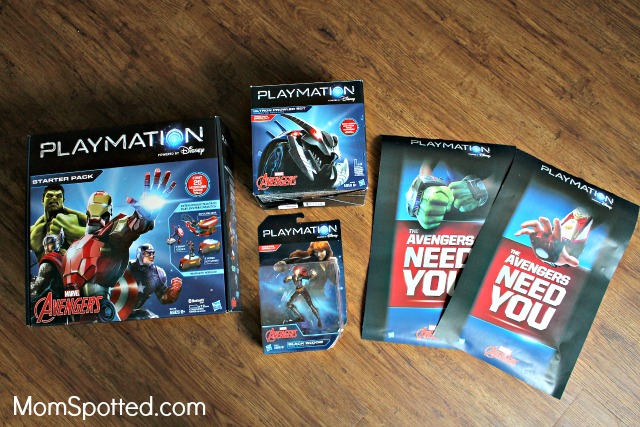 Hayden has the Playmation Marvel's Avengers Starter Pack, Playmation Marvel's Avengers Hero Smart Figure Black Widow, and a Prowler Bot. The Playmation system is the next step in the evolution of play. Hayden really gets to be active and pretend like he is one of the Avengers. The system is made up of toys and wearables. The wearables kids use to actually fight and interact with the toys. Kids actually get to become the hero or heroines of the stories!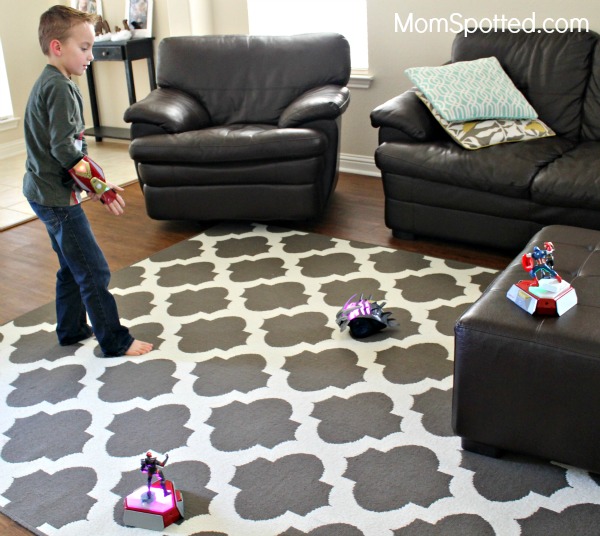 The Playmation system doesn't use a TV. It comes with all the equipment you need and also allows kids to play with their friends. Then everyone can complete missions together! Hayden has loved wearing his Iron Man Repulser Gear. Sometimes he even wears it around the house just to wear it. He loves feeling like he actually is Iron Man! Playmation is really simple to use and with just a push of a button J.A.R.V.I.S. helps kids learn how to use their gear. There are great training exercises to get better at using his gear and tons of missions.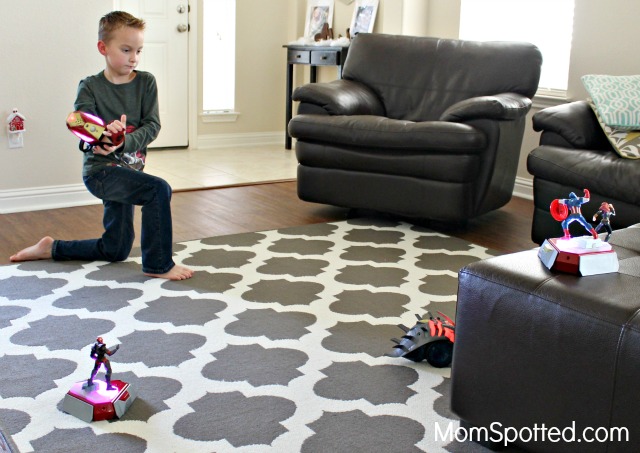 The missions are super fun and I love watching him run, dodge, and sneak around our front room trying to defeat the enemy. The Prowler Bot is really cool and moves around our front room trying to find Hayden. It is really amazing. Hayden's favorite mission is trying to defeat the Prowler bot with Captain America. He also really loves fighting the villain Iron Skull. Captain America and all of the Marvel Avenger Smart Figures sit on a Power Activator.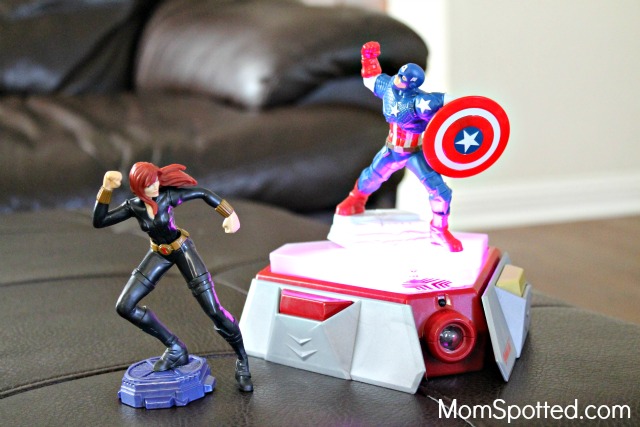 The starter kit comes with 2 Power Activators. After the Smart Figures are attached they interact with Hayden's gear. They really wiggle, talk, and move on the Power Activators. It is such an amazing system. Everything lights up and has real action sounds.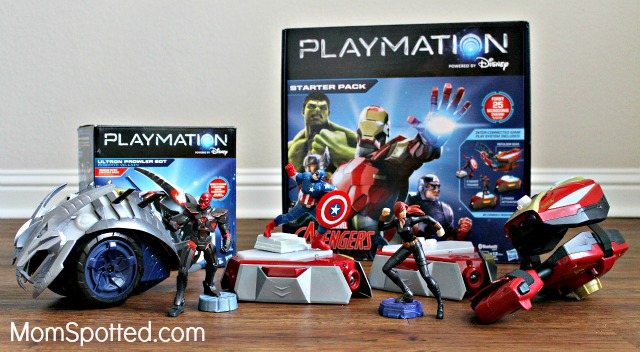 I love that the Playmation system helps keep Hayden active and also helps his imagination. It is such an amazing toy system and really elevates kids play. It is super simple to use and I love that his play can be endless.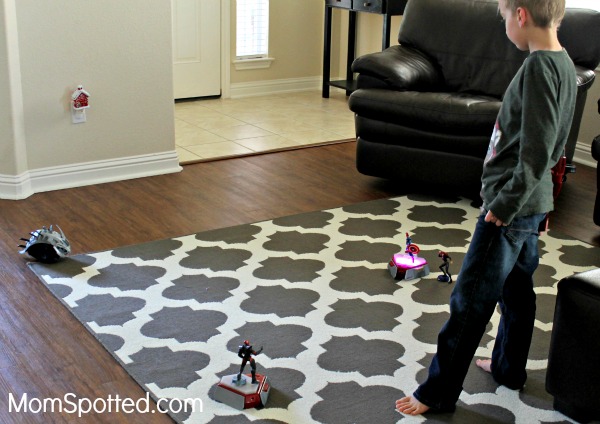 With all the missions, training activities, other figures and toys to expand, and options to play with friends he will be playing with his Playmation system for a really long time. It would make such a great gift for all your superhero loving kids!
The Playmation system is available for purchase through many retailers including Amazon & Target.