Since I live so far away from any family members it can be hard to get a date night out with my husband. It is just so hard for me to leave my kids with a babysitter. Especially my feisty and sassy little toddler. I worry she would send any babysitter running crying down the street. So my husband and I don't go out too often but we still try to make time to have date nights in. One of the easiest go to date nights in is putting the kids to bed, ordering some take out, and watching a new movie. We recently had a date night with the new Marvel's Ant Man! It is now on Digital Disney Movies Anywhere, but it will also be on Blu-ray Combo pack on December 8th.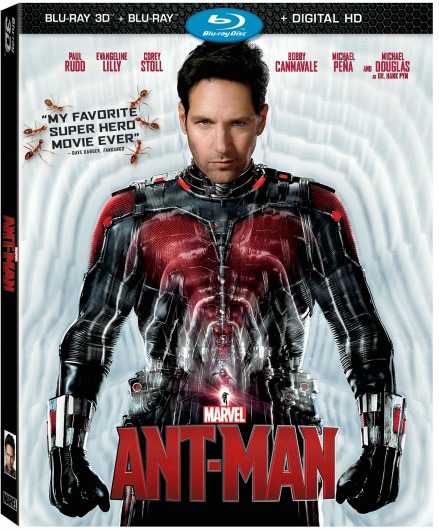 The next evolution of the Marvel Cinematic Universe introduces the newest member of the Avengers: Marvel's Ant-Man. Armed with the amazing ability to shrink in scale but increase in strength, master thief Scott Lang joins forces with his new mentor Dr. Hank Pym to protect the secret behind his spectacular Ant-Man suit from ruthless villains! With humanity's fate in the balance, Pym and Lang must plan and pull off a daring heist against insurmountable odds. Filled with humor, awesome special effects and exclusive bonus features, this action-packed adventure takes you to new levels of pulse-pounding excitement!
Neither my husband or I were really familiar with the story of Ant Man before we watched this movie. We both have really loved all the Marvel superhero movies like "The Avengers," so we were excited to watch Ant Man. Like all Marvel movies it did not disappoint.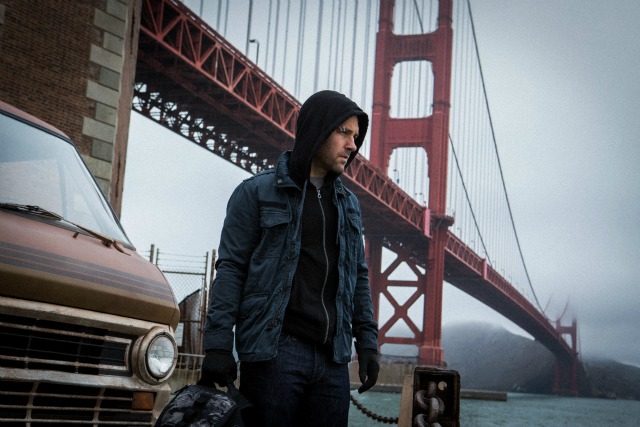 Paul Rudd plays Ant Man and does an excellent job being a hero while also being hilarious. When my son asked about the movie he was amazed that Ant Man has the ability to shrink and that is his super hero power! Marvel's Ant Man was both an exciting super hero action movie, but also a little bit of a comedy. I can't wait to see how Ant Man ties into The Avengers crew in future movies!
There is also excellent bonus features which include:
• Making Of An Ant-Sized Heist: A How-To Guide –
Set your watch and count down the action in this fast-paced behind-the-scenes look at how to pull off a heist movie, including Scott Lang's hilarious heist "family," Ant-Man's costume, plus amazing stunts and effects.

• Let's Go To The Macroverse –
Shrink down to size in this fascinating look at creating the world from Ant-Man's perspective, from macro photography through the subatomic.

• WHIH NewsFront –
A hard-hitting collection of content, including a glimpse at the future of Pym Technologies with Darren Cross, anchor Christine Everhart's interview with soon-to-be-released prisoner Scott Lang on his notorious VistaCorp heist, and more.

• Deleted & Extended Scenes

• Gag Reel

• Audio Commentary By Peyton Reed And Paul Rudd
I think whenever there is a bonus feature of a "gag reel" it is always my favorite everyone. Here is a super funny bonus clip of Ant Man's Gag Reel Bonus Feature.
Ant Man is such a great movie for any super hero lover! It would be a perfect stocking stuffer this holiday season.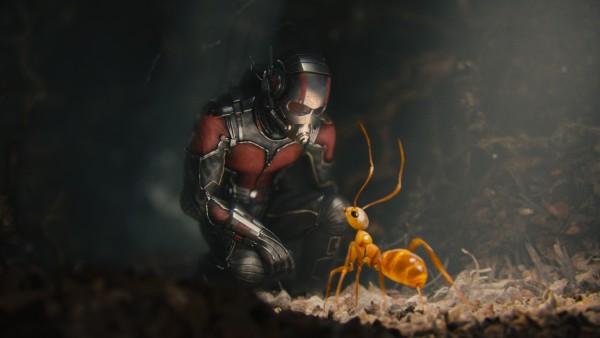 You can find Marvel's Ant Man on digital copy with Disney Movies Anywhere, or on Blu-Ray Combo pack at Amazon, Target, and Walmart.