One of my favorite parts of the holiday season is dressing my kids up for holiday pictures and Christmas Sunday! I really love planning out their outfits and I love to have both of them coordinate. Halli especially loves dressing up, but she can also be pretty picky when it comes to shoes. If they are even a little bit uncomfortable I won't be able to get her to wear them ever again. She also is super girlie and loves when shoes have fun details like glitter, bows, or little ruffles.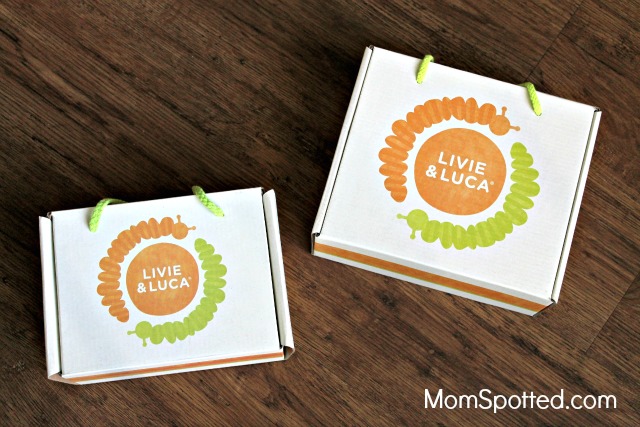 Livie & Luca has so many excellent options for your kids this holiday season! They have even hand-selected their top shoe picks for this season, and I am obsessed with all of them. Best of all Halli has loves wearing her Livie & Luca shoes. They are super comfortable and they are so super cute.  They fit her like a glove with enough room to grow. She still has pretty chubby toddler feet so getting shoes to fit her can be tricky. Her Ruche in Honey Gold, and Petal in Brass Metallic have been the perfect shoes for her this season.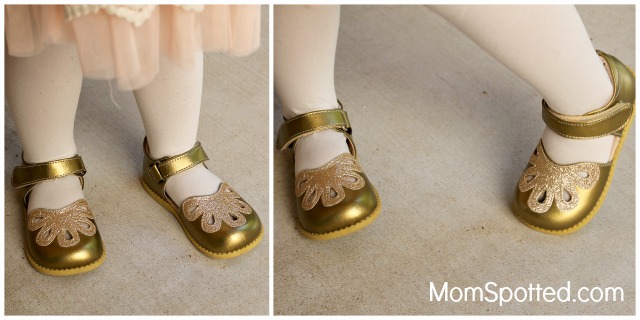 She wears her Livie and Luca shoes all the time. They are perfect to go outside and play in, but also dressy enough to wear to church. Livie and Luca shoes are so well made and can stand up to her really busy adventures. The Ruche shoes in Honey Gold are a beautiful brownish gold color.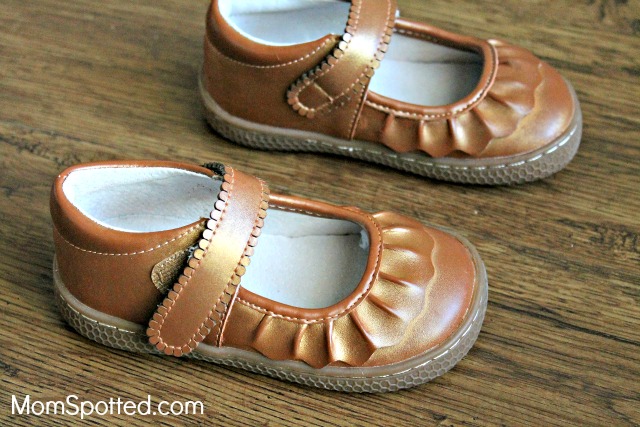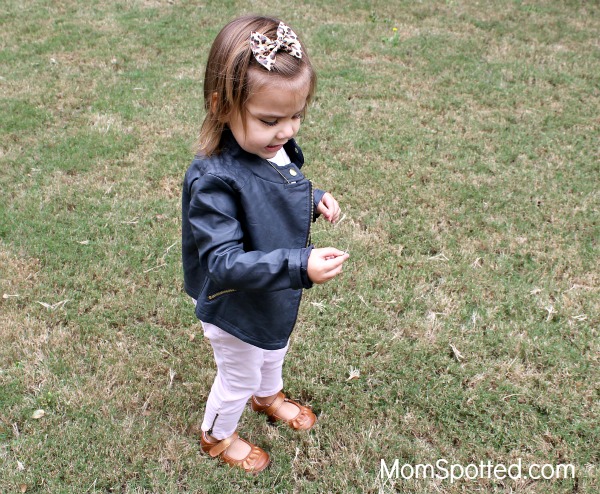 They match absolutely everything and are her favorite play shoes right now. The ruffle around the shoe and the scalloped strap is so adorable. The Velcro closure strap make it easy to get just the right fit. It also makes it easy for my independent toddler to put her shoes on all by herself.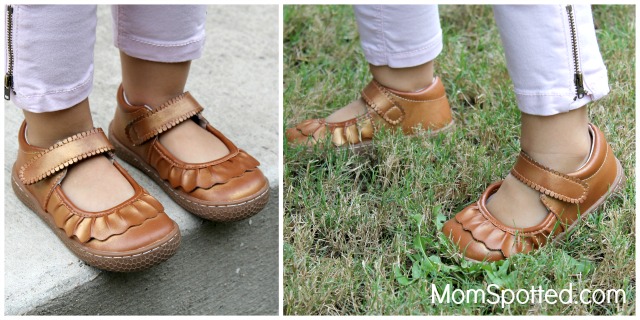 The Livie and Luca Petal shoe in Brass Metallic is the perfect holiday shoe. They will match her red lace Christmas dress perfectly and I can't wait for her to wear her new outfit to church. The petal shoes are a gorgeous gold color with a glitter flower cut out at the toe. It has a padded collar and Halli loves wearing them. They are perfect for twirling in all of her dresses or quick errands around town.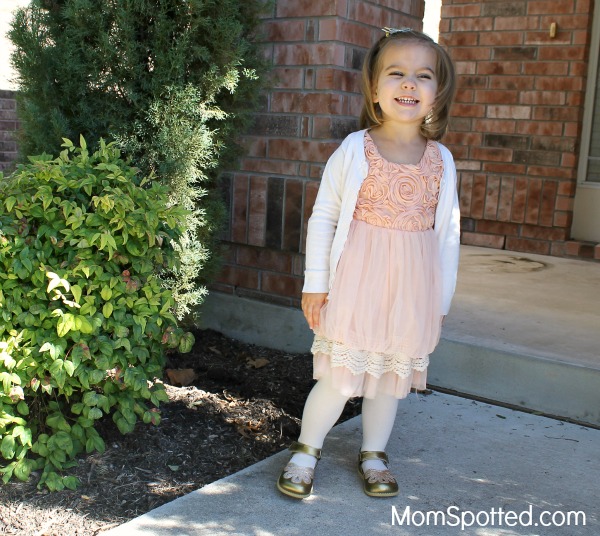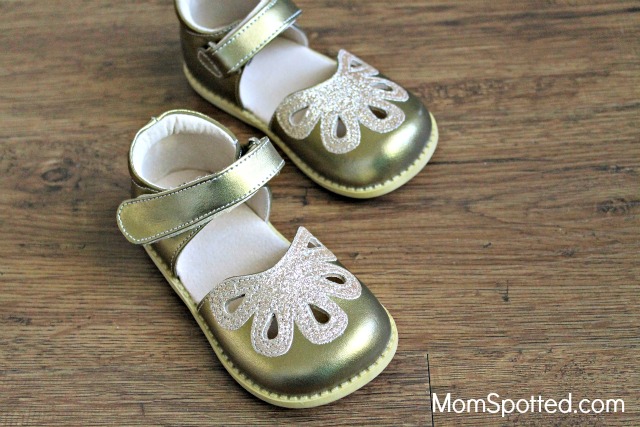 Livie and Luca has all the shoes you need this holiday season. They are perfect for all your kiddos holiday outfits or they would make great gifts for under the tree!