I take lots of pictures of my kids and almost everyday. I want to remember them at every age and stage of life. They are growing up so fast, and I haven't found a way to slow down time yet so I try to document every second of it. Especially around the holidays I seem to always be taking pictures to remember those fun candid moments. We also live really far away from any of our extended family so I take lots of pictures and videos to also keep them up to date on our life. Tinybeans is my new favorite app that merges my love to journal my favorite family moments, and also lets me share them with all our family.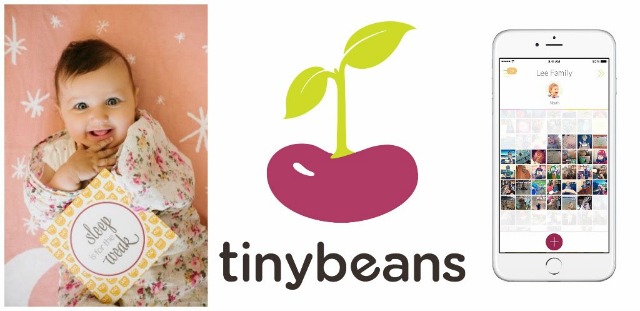 Tinybeans is an app that has a FREE basic membership on all devices. After you have downloaded the app you can safely save your photos, videos, and moments on a digital calendar. Never again will I forget what day Hayden's first tooth fell out, or Halli's first ride on a horse. The tinybeans app also lets me share all those moments with our family.
The Tinybeans app is so easy to use. It was so simple and quick to add both of my kids to my Tinybeans journal so I can journal their moments together or separately. Adding videos, pictures, and stories is also really quick and I love being able to add descriptions to our pictures so I don't have to forget anything. I know that grandparents also love reading about all the fun little things that happen on our family adventures.
Best of all sharing all our moments with our family and close friends is absolutely safe and only goes to the people I want them to. There are stories and moments I really don't feel comfortable sharing on social media. You just never know for sure who maybe looking at pictures once you put them out there on social media. With Tinybeans I can easily share my family with grandparents, aunts, and uncles. I get to decide who gets to be part of our private Tinybeans Online Journal, who receives emails, and who gets access to each post.
Once I have been journaled for a few months I can have a hard copy of my online journal with Tinybeans Custom Photo Books. My kids love looking back at old moments and their baby pictures almost as much as I do. Tinybeans does all the hard work for me to save my moments and then organizes them. I love Tinybeans so much and I don't know what we did before without it! It is by far my most used app.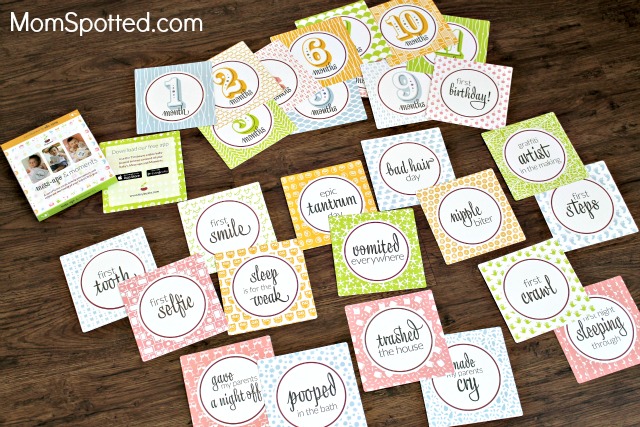 Tinybeans also has NEW Mess-Ups and Moments Cards! They are absolutely adorable and help you document that first year of your baby's life as it happens. All you have to do is hold up a fitting card and snap the photo with your phone. Some of my favorite moments include "pooped in the bath", "first selfie" and, epic tantrum. There are  25 other precious, hilarious and unforgettable cards all together.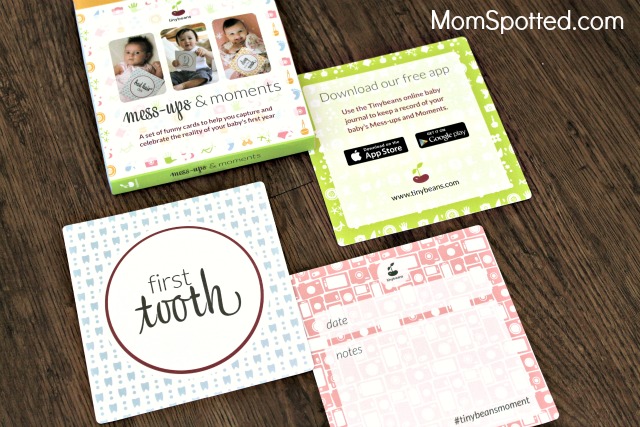 Download Tinybeans to start your own family journal! A basic membership is FREE! Tiny beans also has a Premium Membership. The premium membership is $80 for 1 year. When you have the premium membership you can create custom Create custom photo collections and slide shows and upload videos longer than 30 seconds, up to 5 minutes! It is such an amazing app and the premium membership is totally worth it. It has honestly changed how I journal and share our life with family.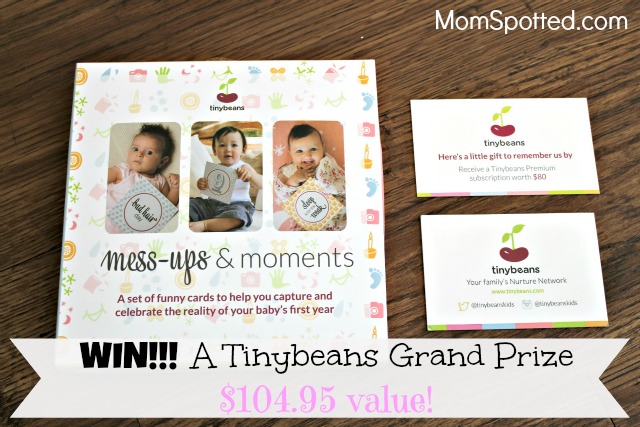 Right now one (1) Mom Spotted reader has the opportunity to win (1) Tinybeans Grand Prize(a $104.95 value)! The grand prize includes:
One free 1-year premium subscription to Tinybeans ($80)
One set of the NEW Mess-Ups and Moments Cards ($24.95)
Download the free app now and to get started saving your moments right away. If you win your account will be upgraded!
To enter use the Rafflecopter form below. Good Luck!
Contest ends 1.4.16 at 11:59pm. For Official Giveaway Rules click here. U.S. Residents only.