I recently had my ten-year graduation from high school. I couldn't believe ten years had gone by already. Time really does fly by. I remember feeling so excited to graduate and move on with life, and start making more grown up decisions. It is exciting being a teenager and tip toeing into adulthood. There are so many opportunities! The National Honor Society (NHS) and the National Junior Honor Society (NJHS) are encouraging high school and middle school students to be prepared for some of the really big opportunities that come from going to college. They encourage students to "Honor Your Future Now" by taking action now to prepare for college, a career, and a lifetime of success. Through the "Honor Your Future Now" campaign, the Honor Societies have so many new resources for students and parents to help empower them. The five proven pillars include:
Leadership,
Character,
Service,
Scholarship and
Citizenship.
NHS also has really great advice and tips for students so that they can start to honor their future now. They stress the importance of not waiting! It is never to early to start thinking about your future no matter what grade you are in. The majority of college admissions officers (72 percent) recommend students start preparing for college before or by ninth grade. Yet, according to the survey, more than half of junior high students (52 percent) haven't started prepping. The NHS also encourages students to make good grades, to be a leader, build their character, give back to their communities and volunteer, and also to find their own voice.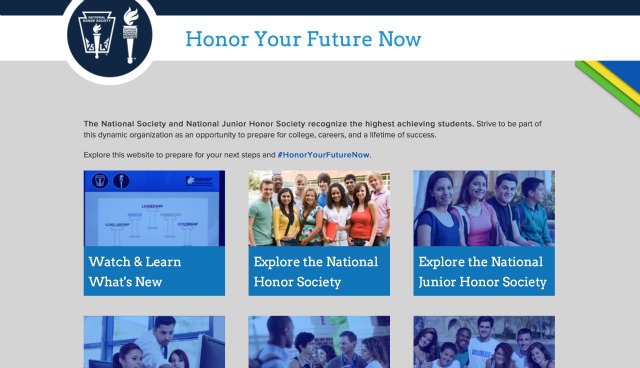 You can find more awesome tips, and information at HonorYourFutureNow.org. There you can also find great tools. Check out the Preparing for College Checklist and there is also a Parent's College Checklist. The lists will have steps students can use to navigate the college preparation process. The parent checklist has tips for parents to help their students be successful not only in college but in life.
There are also lots of new resources for NHS student members for the 2015-2016 academic year. The current NHS Scholarship Program will double the amount of total money awarded to $500,000 in 2015 and reach more students than in previous years for a total fund of up to $2 million within the next four years. There is also a new NJHS Outstanding Achievement Award that provides 500 middle-level students with $500 each to start their college savings. The college admissions and financial aid planning support, the scholarship search tool, and the NHS and NJHS State Summits events make sure students have the information and guidance they need to start out their college experience empowered.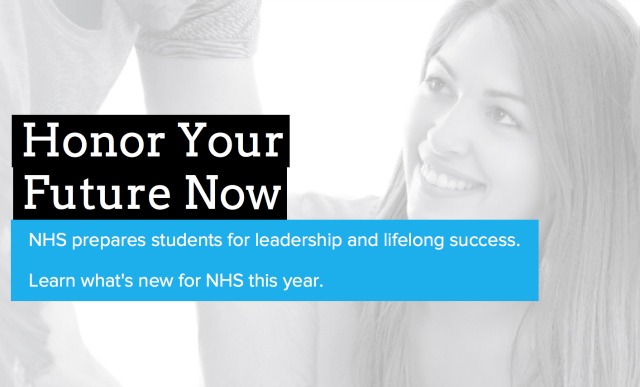 My kids are still really young right now, but as they get older I know that we will take advantage of any of the resources the NHS and NJHS has. I love their pillars of success and I know they will help make so many students successful.
The Motherhood has teamed up with the National Honor Society (NHS) and the National Junior Honor Society (NJHS) to encourage high school and middle level students to "Honor Your Future Now." Join their Twitter Party Wednesday, Dec 9 2PM- 3PM EST to learn student success tips from NHS and NJHS! You can RSVP for this twitter party HERE.