I love the cooler weather, but I do not love the illnesses that come with it. We are well into Fall and Winter is way on its way. My kids have already had a handful of colds with runny noses, ear infections, and coughs. According to the American Academy of Pediatrics, children get an average of 8 to 10 colds every year. In the U.S., the flu is most common between October and May, and peaks in January, February, and March. Parents everywhere should be ready to tackle this season.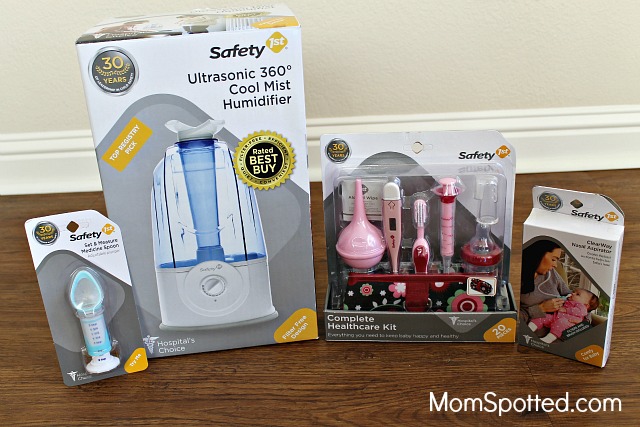 I know all the colds that come with this time of year are inevitable, but I am really glad that there are things I can do to help my kids treat my kids symptoms. I always like to be prepared before cold and flu season hits. Some of my favorite ways to help take care of my kids while they are feeling sick and yucky are from Safety 1st.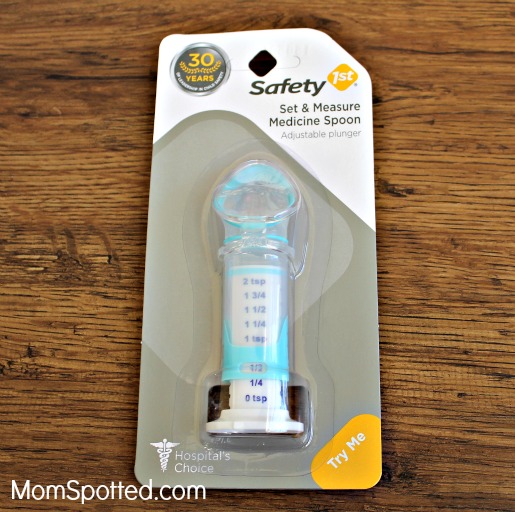 Whenever my kids get sick with a cold the majority of a time it turns into an ear infection. An ear infection means antibiotics and getting kids to take antibiotics can be tricky. But the Safety 1st Set & Measure Medicine Spoon helps me accurately dispense my kids medicine and give them the right dosing. The Set & Measure Spoon has clear preset dosage markings so all you have to do is move the plunger up or down to find your dosage and dispense. It also has a really soft-touch tip, and comes with a spill proof cap. I love it way more than the plungers the pharmacy give us that tend to get stuck and easily break. The Set & Measure Spoon makes giving my kids medicine easy, quick, and painless. It also is super easy to clean.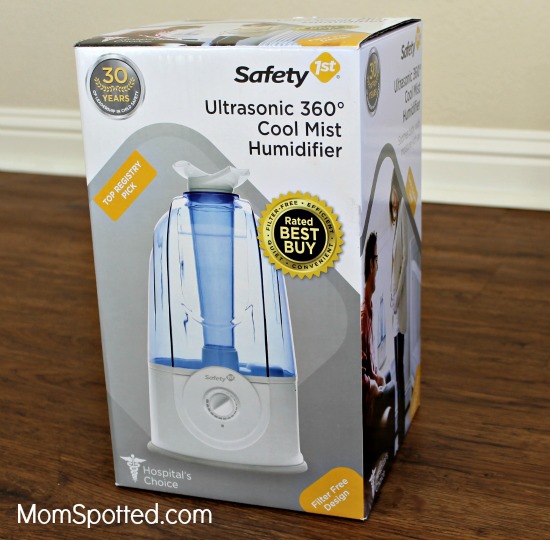 My very must have for cold and flu season is a good humidifier! I love the Ultrasonic 360° Humidifier and it has made all the difference for us already this season. It has two mist outlets that rotate  360° to help give the entire room great coverage. I love that I am able to direct the mist right at my kids bed while they are sleeping. It puts out just enough mist but not too much that the room is dripping.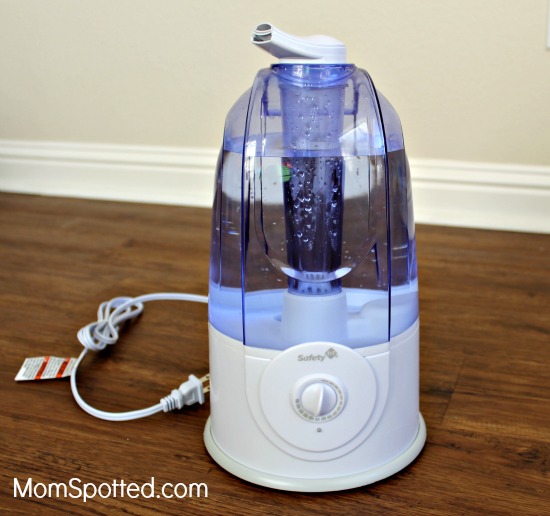 The cool mist is also super quiet so my kids can easily sleep through it and it has ultrasonic operation. The tank is really easy to fill and I love that it is filter free! The tank is also really large and provides up to 36 hours of coverage. Then when the tank runs out it has an auto shut off.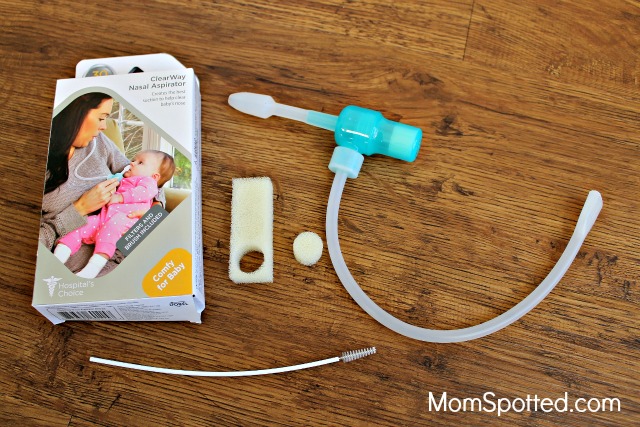 When your baby or toddler has a stuffy nose it is absolutely miserable. It is so sad to hear their little noses squeak and snort because they are so congested. When Halli was a baby my favorite way to help Halli get out all her boogers were with a little saline spray and the ClearWay Nasal Aspirator. It is amazing at sucking out all the junk! You get to control the suction and your baby feels better. The nasal tip is super soft and made of silicone that creates a secure seal at h edge of your baby's nostril. It sounds totally gross to be sucking out mucus but there is no way for the mucus to get past the reservoir that has a filter. The aspirator is really easy to clean and the filters are easy to throw away so you don't keep any of the germs. There is also an included rinse brush that helps you keep the tubing clean.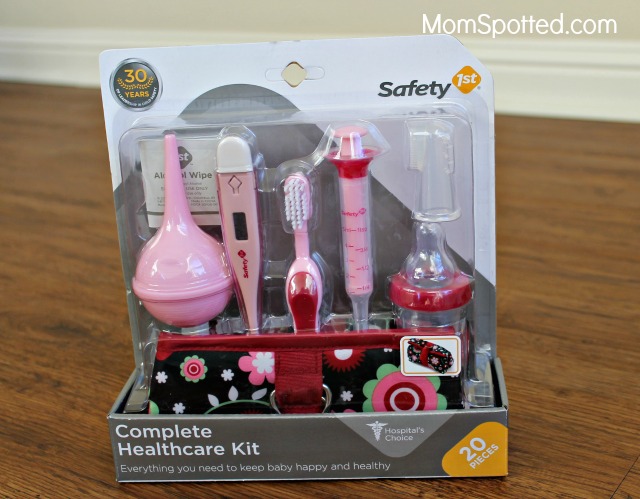 My other favorite must have for my babies is the Safety 1st Deluxe Healthcare & Grooming Kit. It has a super cute clutch case that contains everything you need to help take care of baby. You can take it on the go and it is easy to keep track of everything. The Deluxe Healthcare & Grooming Kit also comes with:
Gentle care hairbrush & comb
Gentle care toddler toothbrush
Nasal aspirator with small, flexible tip for baby's comfort
Bottle medicine dispenser
Steady grip nail clippers
3-in-1 thermometer with protective case
5 disposable thermometer covers
Emergency information card
5 alcohol wipes
5 emery boards
Good luck this cold and flu season! I hope everyone stays as healthy as they can. But when those sniffles and coughs do come be prepared with Safety 1st!