I really love books, but especially children's books. We have quite the collection of books and I love finding new ones. The fall is the perfect time of year to snuggle up with my kids and read. Hayden is such a great reader and it is so fun that he can read to his little sister now.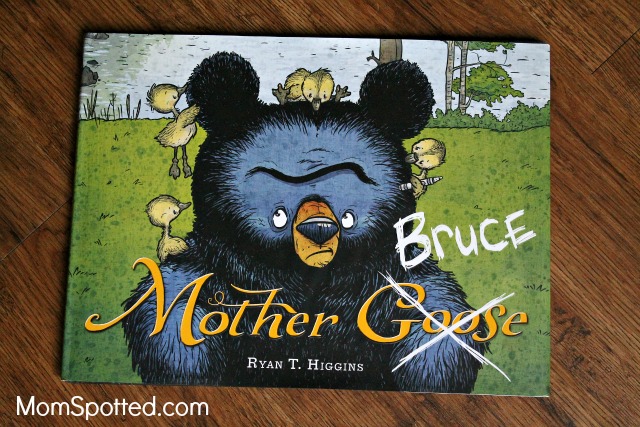 Our favorite book this fall is called "Mother Bruce," written and illustrated by Ryan T. Higgins. The Mother Bruce books is from Disney Publishing and we have absolutely fallen in love with this book.
Bruce the bear likes to keep to himself. That, and eat eggs. But when his hard-boiled goose eggs turn out to be real, live goslings, he starts to lose his appetite. And even worse, the goslings are convinced he's their mother. Bruce tries to get the geese to go south, but he can't seem to rid himself of his new companions. What's a bear to do?

My kids really adore that grumpy bear. Halli loves pointing out his grumpy expressions in every picture. Especially the part of the book where Bruce roars out of a grumpy frustration. The little geese that think Bruce is their mama is absolutely adorable. It is fun watching Bruce figure out what in the world to do with these little geese.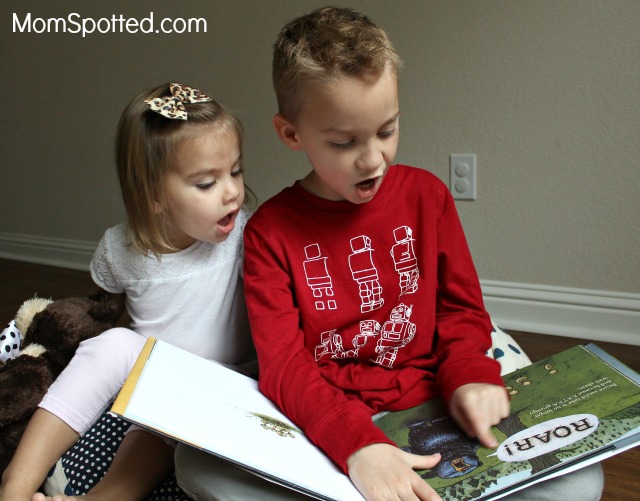 I can't say enough good things about this book. The illustrations are amazing and I love all the fun details throughout the book. Your entire family will giggle through all of Mother Bruce and it is the perfect one to add to your children's library. It would make a great gift this holiday season and available for purchase from Amazon.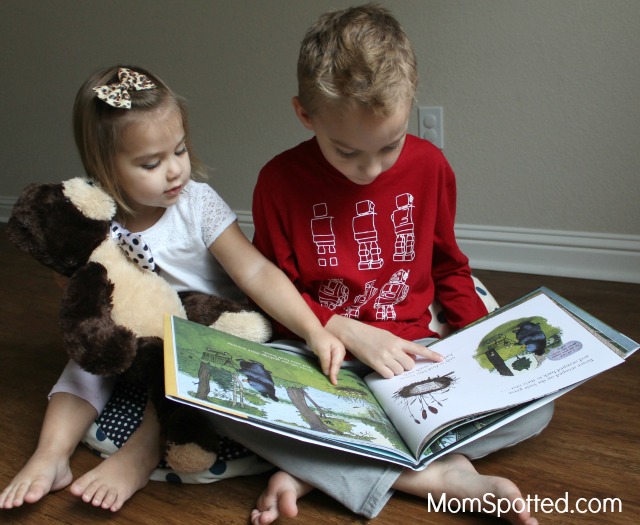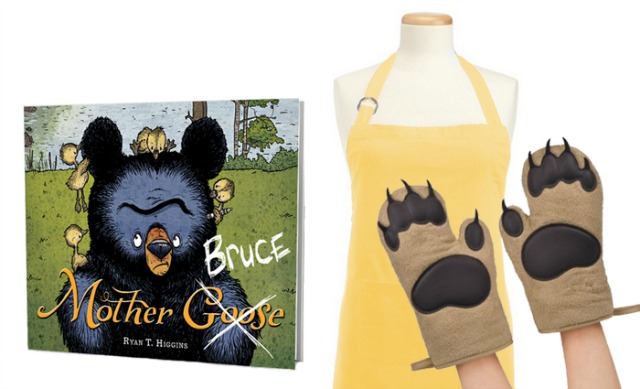 Right now one(1) Mom Spotted reader has the opportunity to win (1) Mother Bruce Book- Hungry As A Bear Prize Pack! The Prize pack includes:
A copy of Mother Bruce
an apron
bear hand oven mitts!
To enter use the Rafflecopter form below. Good Luck!
a Rafflecopter giveaway

Contest ends 12.14.15 at 11:59pm. For Official Giveaway Rules click here. U.S. Residents only.