One of my very favorite hobbies is cooking and baking. Especially around the holidays I seem to be in the kitchen even more than usual and I love to try new recipes. I also love having my kids in the kitchen with me. I really want them to grow up, and know how to cook and bake. Thankfully they both really enjoy it and love learning new things. Hayden is almost 7 and he is getting really good at being my little sous chef. He can also make a few things by himself that he is super proud of!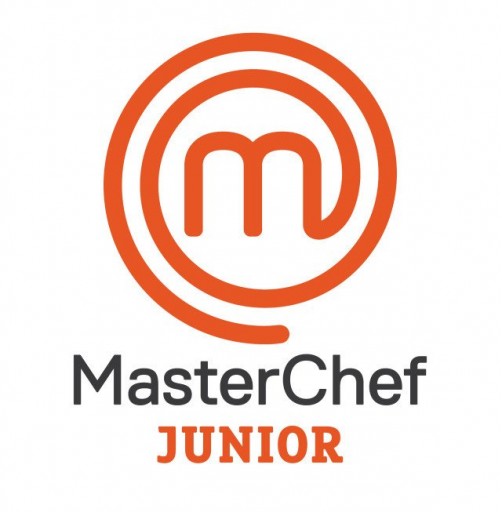 MasterChef Junior is one of our favorite TV shows to watch together, and it is back for a 4th season. It premiers on Friday, November 6th at 8/7c on Fox. MasterChef Junior gives the best junior home cooks in America the chance to showcase their culinary abilities and passion for food through a series of delicious challenges. Each episode, host and award-winning chef Gordon Ramsay is joined by acclaimed chef Graham Elliot and our newest judge Christina Tosi on the MasterChef Junior judging panel. Hayden is always so inspired by what good cooks the kids are, and so am I! It is so impressive what amazing dishes they create.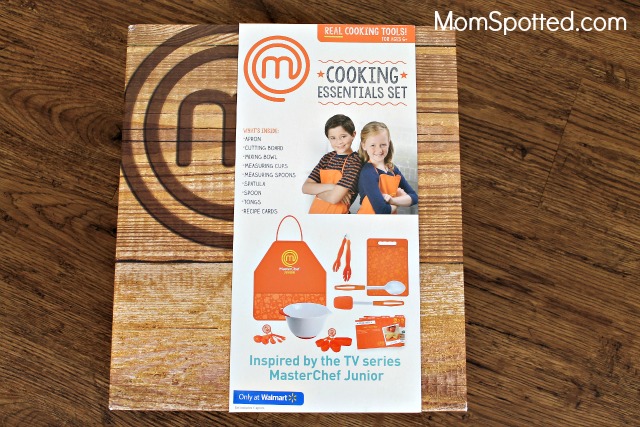 To help all kids get in the kitchen and be excited about cooking MasterChef Junior has launched a new line of MasterChef Junior Inspired Cooking Sets for kids! These tools are really high quality and are not just toys. They are for real cooking or baking.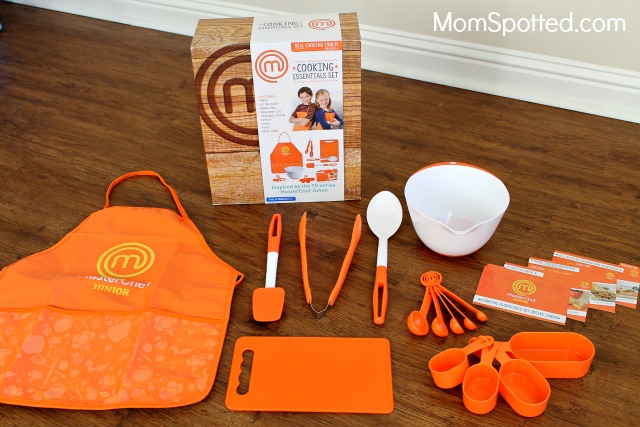 Hayden has loved his Cooking Essentials Set and has had so much fun using it to help me cook in the kitchen and to create some of his own yummy recipes. The Cooking Essentials Set has really awesome tools that I have even borrowed a few times to cook with. They are awesome tools! The Cooking Essentials Set comes with 9 cooking essential tools:
Apron
Cutting Board
Mixing Bowl
Measuring Cups
Measuring Spoons
Spatula
Spoon
Tongs
Recipe Cards
Cooking is such a good opportunity to spend quality time with my kids and also help teach them. Hayden is reading, doing math, and problem solving all while making something delicious. He has helped me make dinner a few times with his new tools and even surprised me one night saying he was going to make dinner!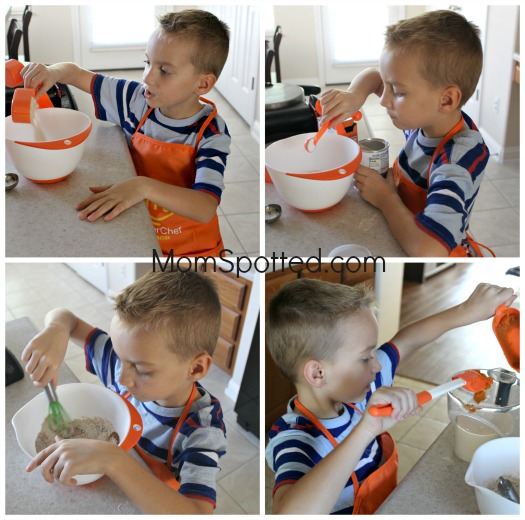 If he ever has a choice for dinner he will usually choose breakfast for dinner. He loves his breakfast food and is on a pumpkin pancake kick right now. Which is totally fine with me because I love pumpkin, and I love all of the awesome nutrients my family gets from it.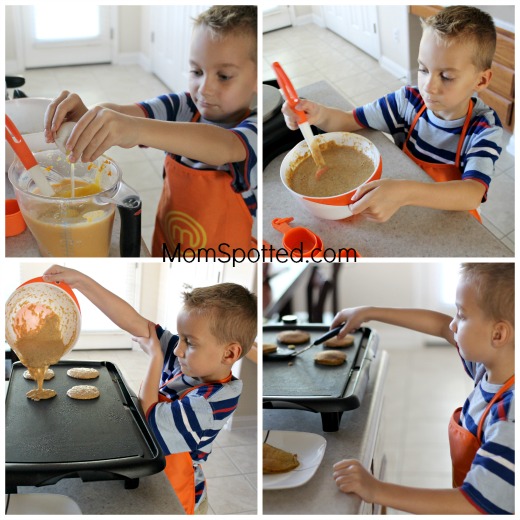 He made whole wheat oat pumpkin pancakes start to finish with little to no help from me. He is able to measure out all his ingredients, pour mix, and flip the pancakes all on his own. I love watching him get such a great feeling of accomplishment when he is all done. He is so thoughtful about what goes into the meal. He added a side of eggs, grapes, and asked me to help him make some smoothies for everyone. It is so fun eating together as a family and especially when it is a meal that he has made!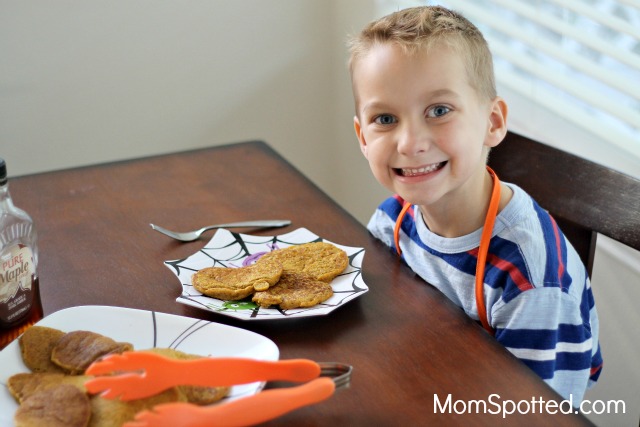 The MasterChef Junior Inspired Cooking Sets would make such a great gift this holiday season. They are real cooking tools for kids ages 6 and up.  They will help your kids love to cook and bake even more and bring the family together! Make sure you and your family also catch the premier of Season 4 MasterChef Junior on November 6th at 8/7c on Fox!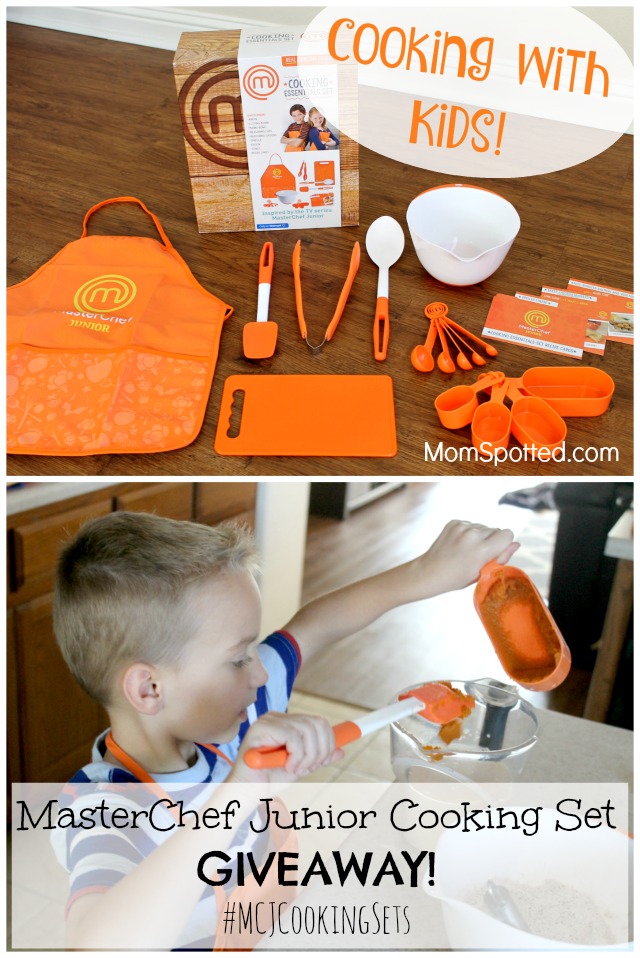 Right now one (1) Mom Spotted reader has the opportunity to win an MasterChef Junior Inspired Cooking Set. To enter use the Rafflecopter form below. Good Luck!
Contest ends 11.23.15 at 11:59pm. For Official Giveaway Rules click here. U.S. Residents only.