"This post was sponsored by Hasbro as part of an Influencer Activation for Influence Central. I received a complimentary Hasbro Pie Face Game to facilitate my review."
If your kids are anything like mine they are searching through all the shopping catalogs arriving in the mail right now. They are drawing big circles over their favorites and they are constantly running up to me showing me the new things they've found. I can't tell you how many times Sawyer has run to me with his magazines. It's the first year he's really understanding so when he brought me the catalog for the first time showing me he wanted the Hasbro Pie Face Game I was excited to let him know it was on its way!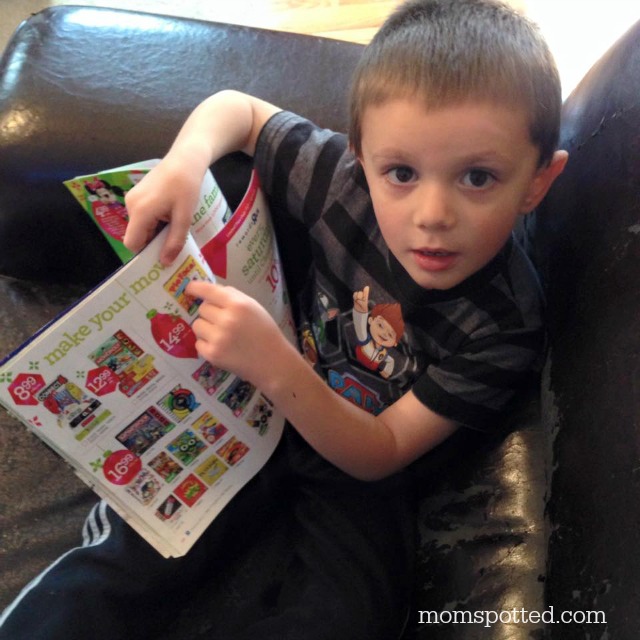 From the moment the Hasbro Pie Face Game arrived the kids were all over me to play! Making them wait until the weekend was almost torture for them!
The exciting Pie Face game is filled with fun and suspense, and somebody's bound to get splatted! Just put some delicious whipped cream from home or the wet sponge on the "hand" of this hilarious game unit and start turning the handles. It could go off at any time, so keep your fingers crossed and hope you're not the one who gets a splat in the face! You score a point for every time you turn the handle without getting pie-faced, and the one who scores 25 points wins. Take some risks and hope for the best in this hilarious Pie Face game!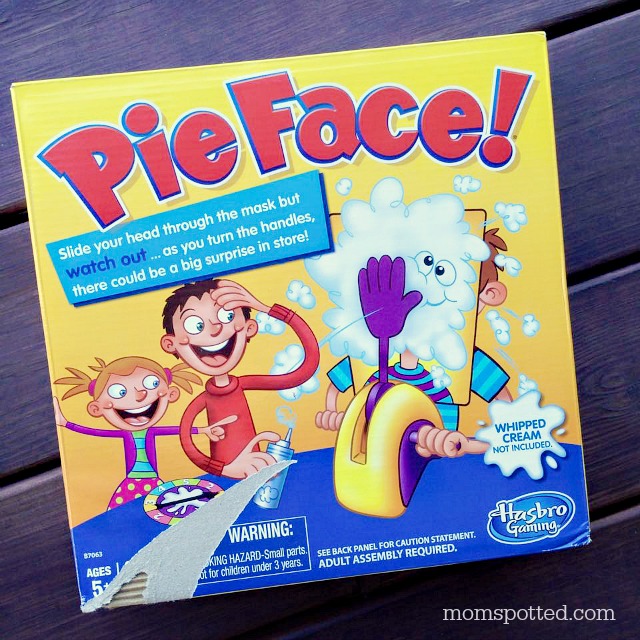 As you can see Sawyer actually tore into it because he just couldn't wait any longer to play. Putting it together took minimal time and it even comes with a small little sponge in case you didn't have a chance to grab any whipping cream before you play.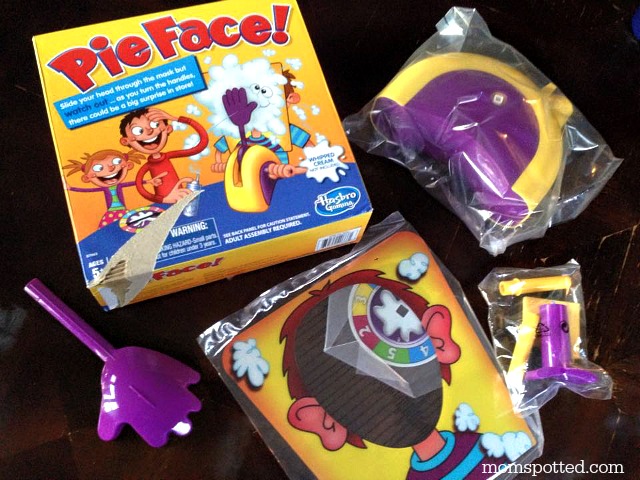 Here it is all put together. The piece that makes the head is well laminated so you can wash it easy.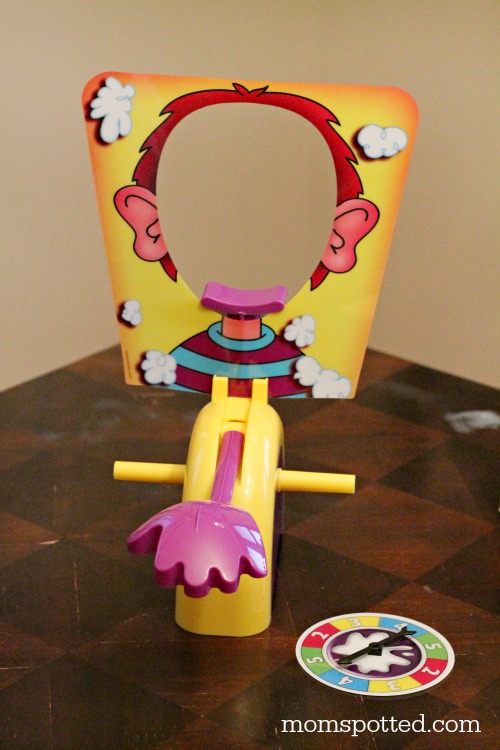 Here is the game in full action getting Gavin right in the face! Priceless! The only thing different with ours and the one I see on the sites is that our hand was not flat on the game. Having a flat hand would be much better as the whip cream did fall off  a lot because it would slide right off.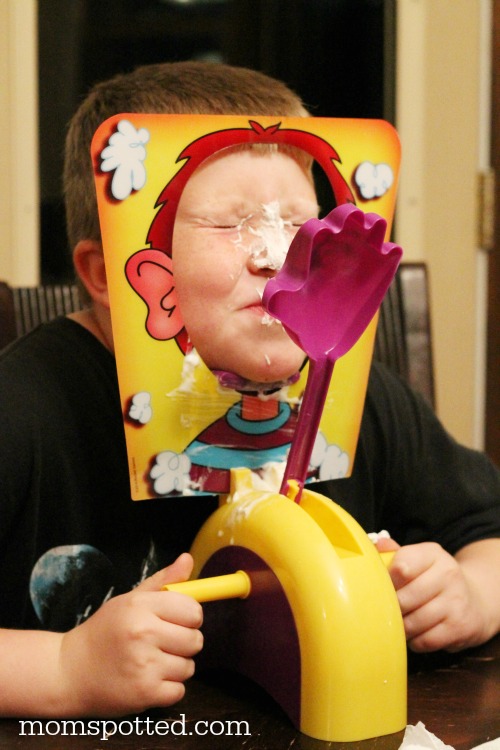 Here is a funny video of my boys playing the game. Gavin also shows Sawyer how easy it is to play. It's so funny to watch the boys play. The faces they make each time they take a turn is hilarious. I couldn't stop from laughing!
The Hasbro Pie Face Game would make a huge hit with kids of any age range really. We have found it fun to play as a family. It's easy to clean up and it always means we're ending our evening in laughter.
You can purchase the Hasbro Pie Face Game at most retailers and online at Amazon, Walmart and directly from the Hasbro Toy Shop.