This is a sponsored post written by me on behalf of Genesis Bows for IZEA. All opinions are 100% mine.
Hayden is going to turn 7 in just a few weeks! I can't believe how grown up he is now. I feel like we were just playing with little trains, and dinosaurs. Now he has all sorts of new more grown up interests and hobbies. I was recently able to go to Genesis Bows and build him his own customized bow. I was so excited to surprise him with it!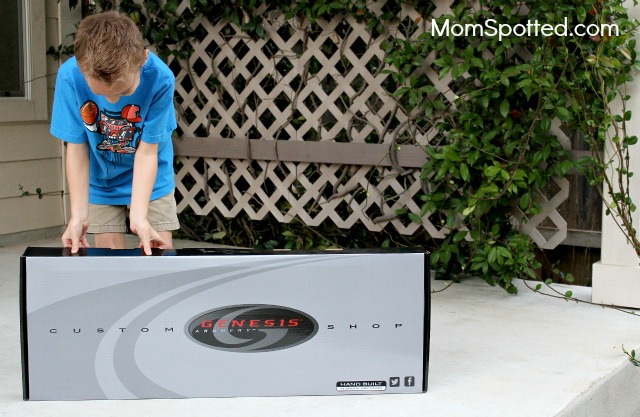 I couldn't wait to introduce Hayden to archery. I knew that he would love it and that archery would teach him so many great skills. Teaching kids the sport of archery gets kids outside while also helping them learn hand-eye coordination and gain confidence.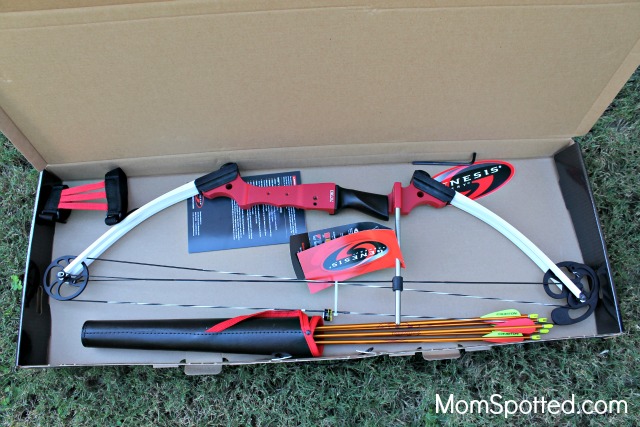 Genesis' patented bow design has helped get millions of kids into the fast-growing sport of archery. They want youth everywhere to feel the thrill and fall in love with archery. Genesis bows are designed with zero let-off to accommodate draw lengths from 15" to 30", allowing archers of all ages, sizes and athletic abilities to shoot the same bow without adjustment.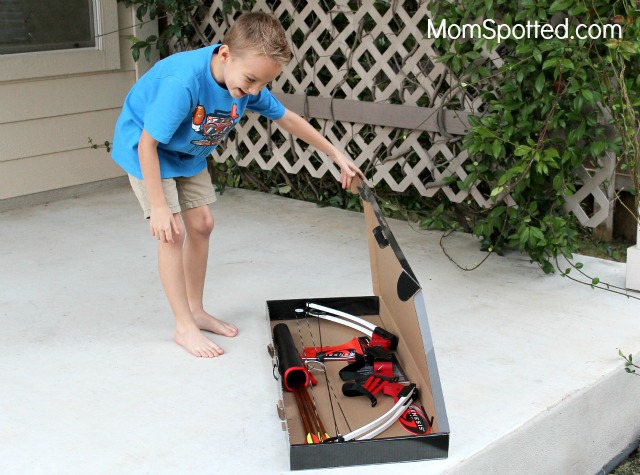 I was super impressed with Genesis and their Genesis Build-a-Bow. It was so simple to use and there are so many ways you can customize a bow. First you choose the type of bow you would like and then if you are right or left-handed. Then you can choose the color pretty much of every part of the bow and with so many colors to choose from you can really make a one of a kind bow. I really liked that I could click on a color option and the website would instantly show me what it would look like on a finished bow. I could go back and forth between parts of the bow changing it until I knew it was something Hayden would love. After you have built your bow you can choose to make it a kit! The kit comes with the bow, belt tube quiver, adjustable arm guard and five aluminum arrows. Basically everything you need to practice becoming a master at archery.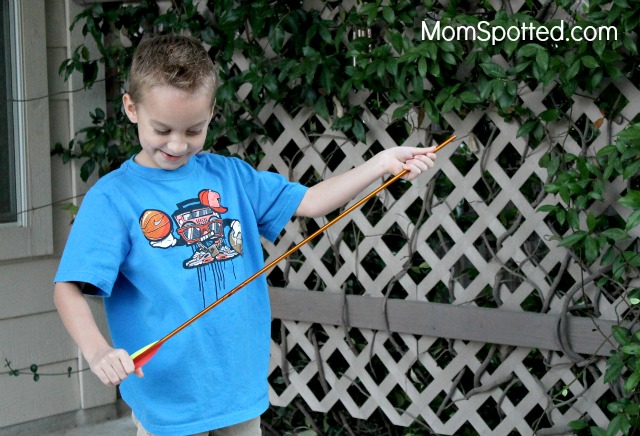 Hayden was beyond surprised when I had him open his bow. Luckily it is still really warm where we live so he has been outside practicing like crazy! I love that archery challenges him and he is learning that he can do hard things! He gets better and better each time he practices. He really loves his bow that I built and customized just for him.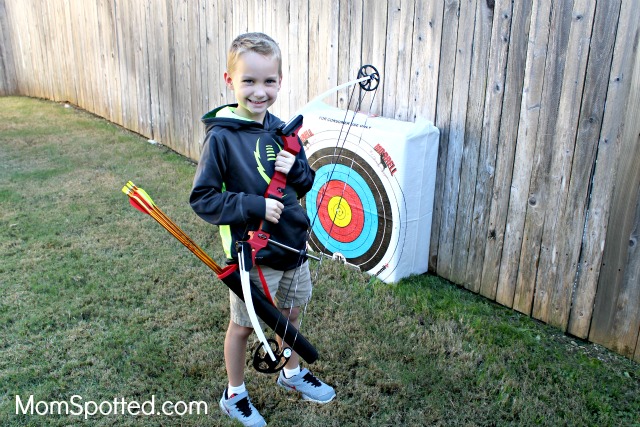 Your children may already be interacting with Genesis bows at their schools. The Genesis Original is the official bow of the National Archery in the Schools (NASP®), and is used in over 13,000 schools by over 2 million youth across the U.S. annually. Since the organization was founded in 2002, NASP has made the sport or archery fun, engaging and extremely safe and has maintained a zero archery-related injury record. Check out Genesis Archery on YouTube for some great videos too!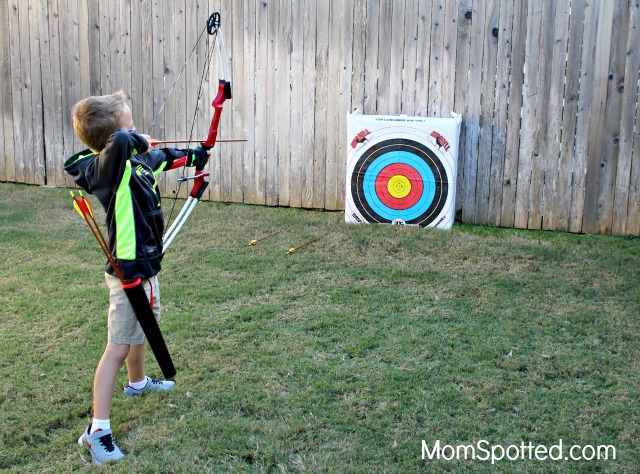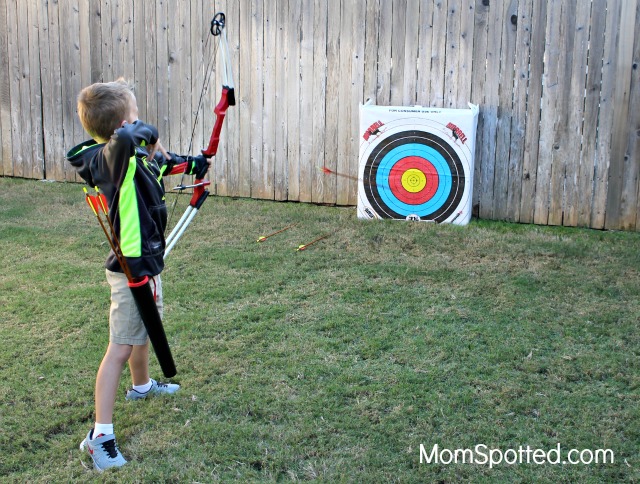 A Genesis bow is the perfect gift to add to your shopping list this season! With the Genesis build-a-bow feature everyone can have their very own bow that is unique to them. It is so nice and convenient being able to watch Hayden practice in the backyard instead of going to a range. He has been finishing his homework as fast as he can so he can run out back to shoot.
Right now one (1) Mom Spotted reader has the opportunity to win (1) voucher to Genesis Bow to purchase a Build-a-Bow, a $249.00 value! To enter use the Rafflecopter form below. Good Luck!
Contest ends 12.07.15 at 11:59pm. For Official Giveaway Rules click here. U.S. Residents only.