When I was pregnant as soon as I found out I was having a girl I started searching for all the best girly shops and products. I had my sweet little boy first. Hayden is my buddy and I love dressing him like a little man. I love finding cute ties, polos, sneakers, and suspenders. He was an only child for a long time and is my boy. I was excited and felt so blessed to have a little girl now too! I would feel my little Halli rolling around in my belly, and I would dream of pink, ruffles, tutus, and bows. Now Halli is two and a half already! She is the girly girl I pictured she would be. She loves playing princesses, and pretends to be a mommy. Lately we go around the house twirling everywhere because she is a "beautiful ballerina."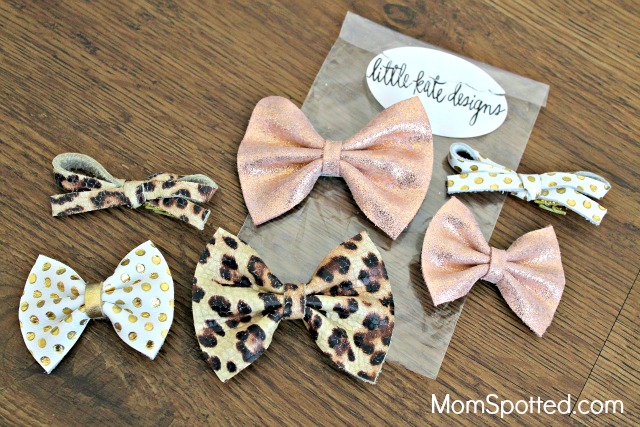 Halli loves when we paint our nails together, and she loves when I do her hair. For a two-year old she already has really big opinions about how she wants her hair done, and what bows we will use for the day. Our go to bows are from Little Kate Designs.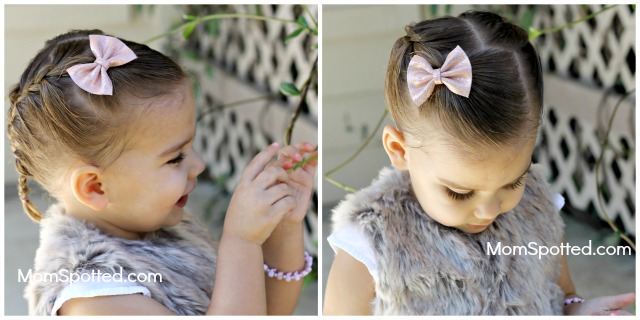 I have bought bows from Little Kate Designs since Halli was just tiny. Tanya the owner and creator of all the bows at Little Kate Designs is amazingly talented. She creates gorgeous, unique and high quality leather, glitter, and burlap bows and headbands. The leather is so soft and amazing! We have quite the collection of Little Kate Bows and Headbands.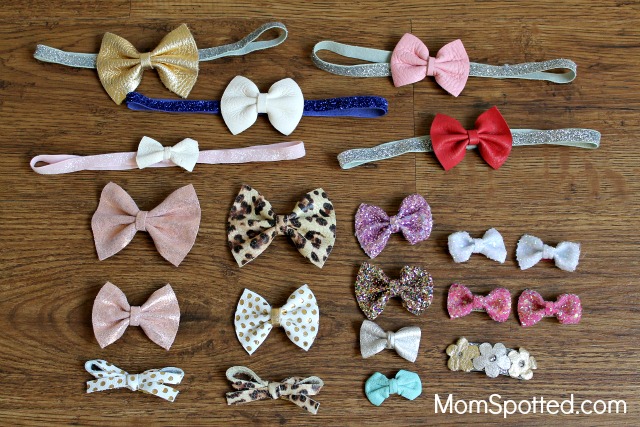 Not only are all of the bows, headbands, and clips amazing quality, but I cannot say enough good things about their customer service. I have sent messages asking for specific help matching an outfit or help finding an accessory for a specific holiday. I always get a super quick responds each time with amazing suggestions. When Halli was 15 months I entered her into a 4th of July baby contest that my little home town does.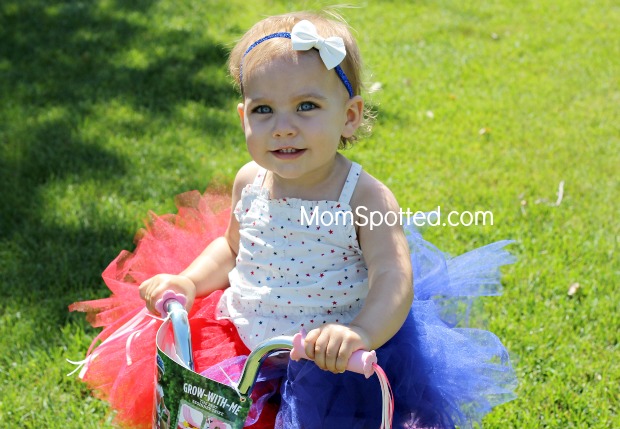 I messaged Tanya for some suggestions and she was super helpful. It was fun watching Halli win, be the queen of the entire little contest, and then taking her picture after. Little Kate Design bows are always the perfect accessory to Halli's outfits.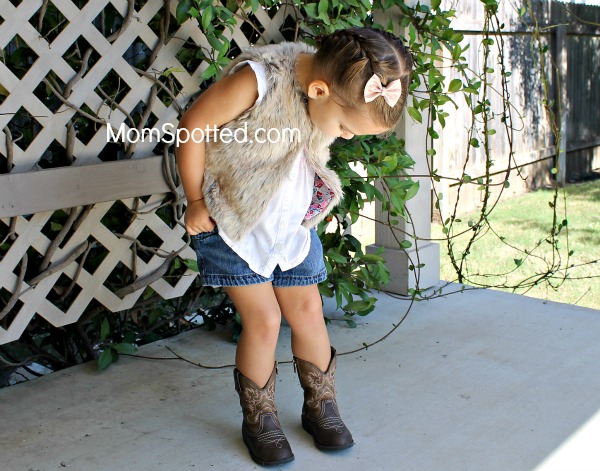 There is a huge selection of bows to choose from. Whenever our new bows come in the mail it is like Christmas. They are always so beautiful. With all the different materials of bows and headbands to choose from I don't know if we will ever have enough! I absolutely love leather bows and the glitter bows are so fun.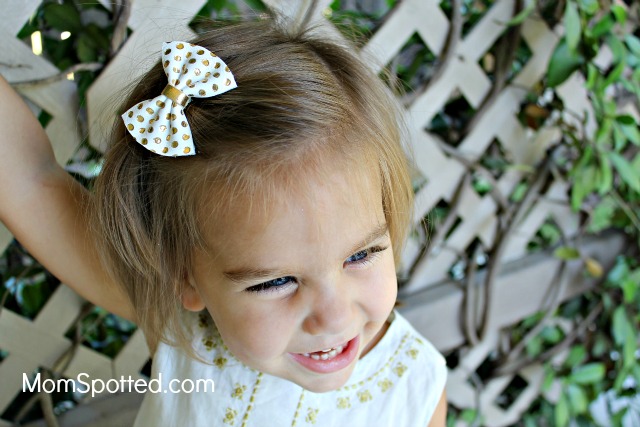 This Fall season Little Kate Designs has added even more new bows. Some of my favorites are the Rose Gold Metallic Bow, White and Gold Metallic Bow, and the Leopard print Bow. They are perfect for my little girly girl!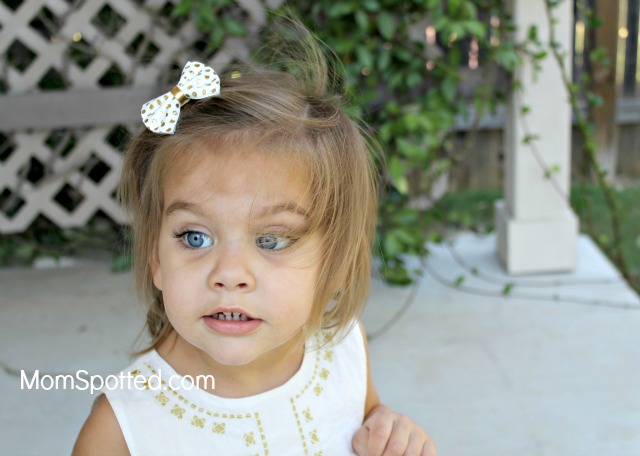 Now that Halli has longer hair I do her hair with clips most of the time, but she still wears her Little Kate Designs headbands from time to time too. Also recently added to Little Kate Designs are the dainty hand tied bows. They are adorable and so fun to accessorize with.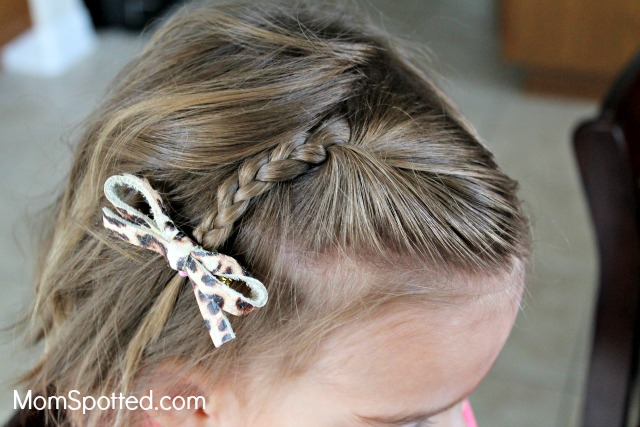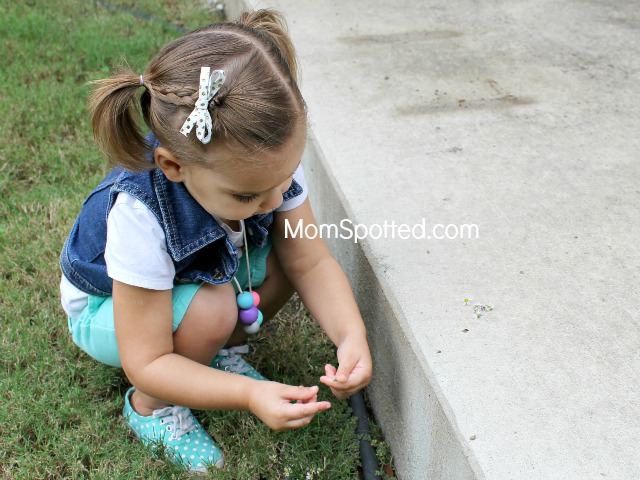 Little Kate Design bows come in multiple sizes so you are sure to find something for all your little girls. Halli wore the "tiny" size when she was really little and now Little Kate Designs has added nylon elastic to a lot of the bow headbands! The nylon elastic is one size fits all. It will fit the tiniest of newborns or your big grown up girls. The two sizes below are the large(left) and medium(right) size rose gold metallic bows.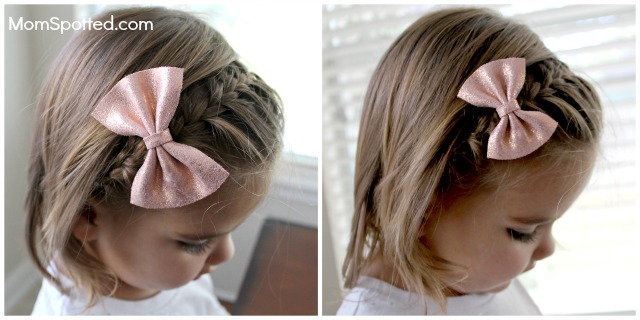 Halli and I both love Little Kate Design bows! I love that her bows will keep growing with her and we can add to our collection. Little Kate Design have held up to Halli pulling them out and playing with them as a baby, or now with all her busy adventures as a toddler. They all still look so perfect! I love doing her hair with them and one day they will eventually be one of my favorite keepsakes.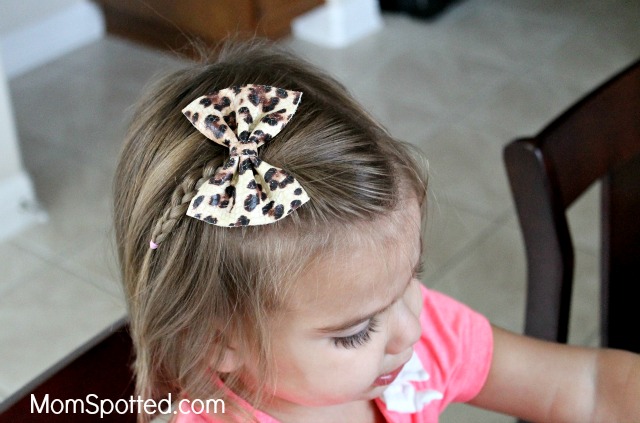 Little Kate Designs would make the perfect addition to all your little girls outfits this holiday season and would be great stocking stuffers!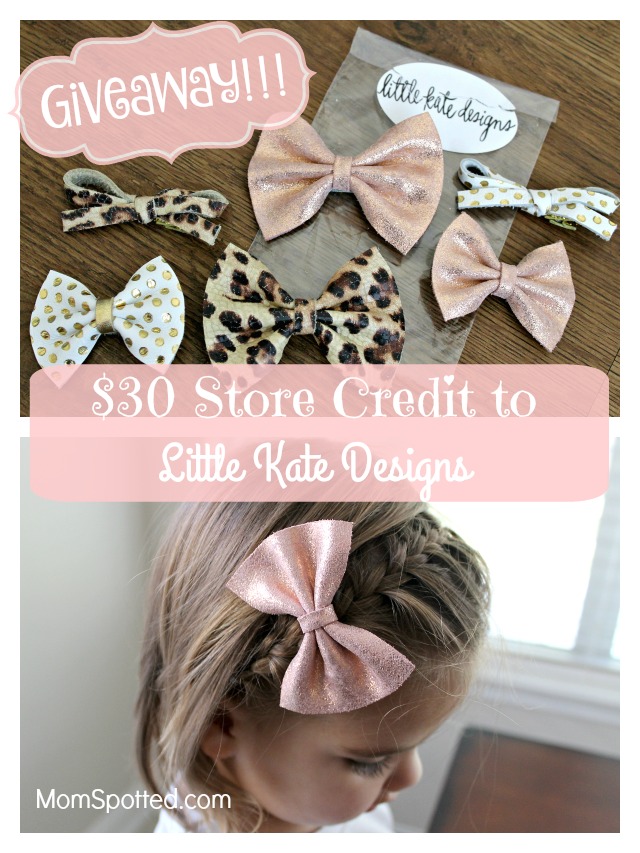 Right now one (1) Mom Spotted reader has the opportunity to win an $30 shop credit to Little Kate Designs. To enter use the Rafflecopter form below. Good Luck!
Contest ends 11.30.15 at 11:59pm. For Official Giveaway Rules click here. U.S. Residents only.