I would guess that I am like most busy moms, and I feel like I am always on the go. There always seems to be something to get done, another errand to run, something to clean, or another pick up line to wait in. Halli is my little 2 year old buddy and big helper all day. She is usually really patient with all the running around, household chores, and waiting for her brother in pick up lines throughout the week. As long as she isn't too tired and has a full tummy I can usually keep her happy. Snacks in my diaper bag are a must have! Sprout® Organic Baby & Toddler foods are our favorite go to snacks. They are so perfect to take on the go and Halli loves how delicious they are!

Whenever I am shopping at my local grocery store HEB, I always grab some Sprout® Organic food. All of the ingredients match the name of the flavor so I can make sure Halli is getting exactly what she likes and needs. I love giving Halli Sprout® Organic and Toddler food because it is USDA certified organic and non GMO. It is the only baby and toddler food with no additives, fillers, or flavors in any of its recipes. Sprout® is definitely a brand I 100% trust.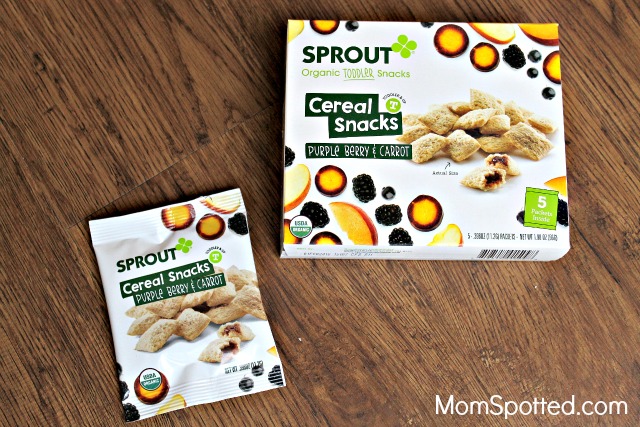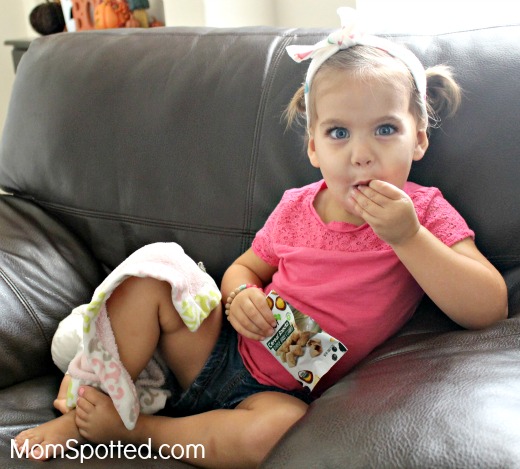 Halli snacks on Sprout® food both at home, and on the go. Her very favorite snack are the Sprout® Cereal Snacks and her most favorite flavor is Purple Berry and Carrot. Sprout® Cereal Snacks have no added sugars, are made with whole grains, and filled with real fruits and veggies.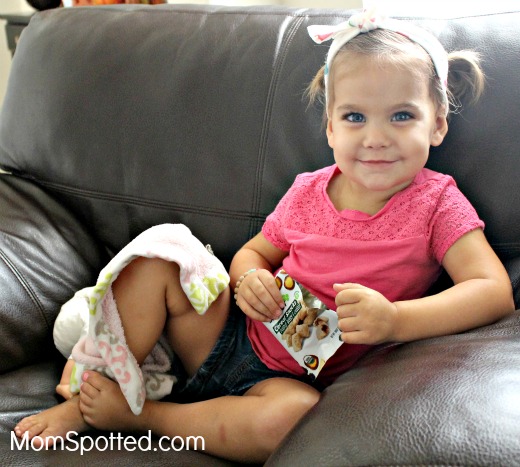 It is a real treat when I let her watch a little Doc McStuffins, and eat her favorite Sprout® Purple Berry and Carrot Cereal snacks. Then I hustle to mop the floors, or clean the bathrooms before we have to rush out the door again.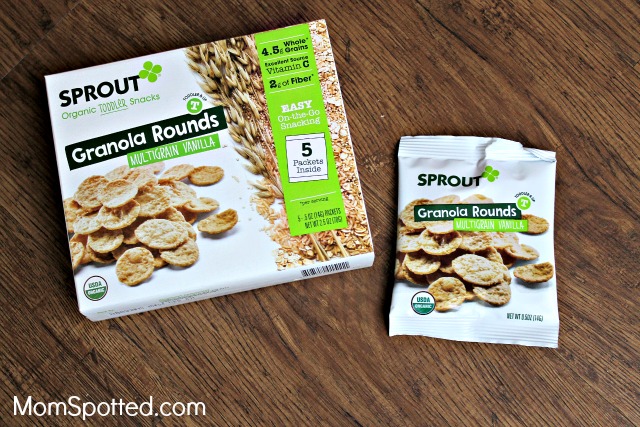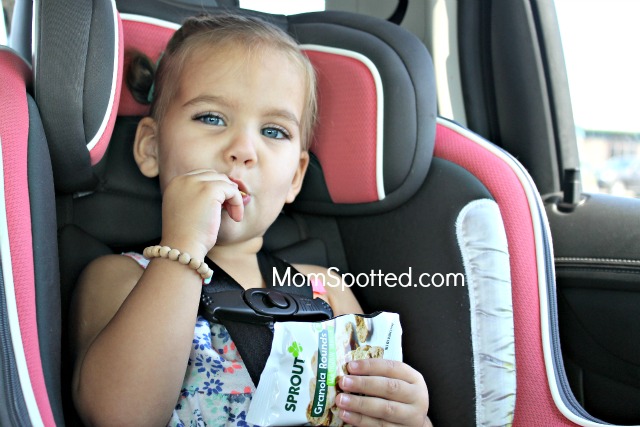 She also really likes the Sprout® Multigrain Vanilla Organic Rounds. Just like Sprout® Cereal snacks they come in super convenient on the go packets and have no added sugars. Halli and I wait for her brother Hayden in pick up lines a lot. We wait for him everyday in the after school pick up line, and she is always eating her snack.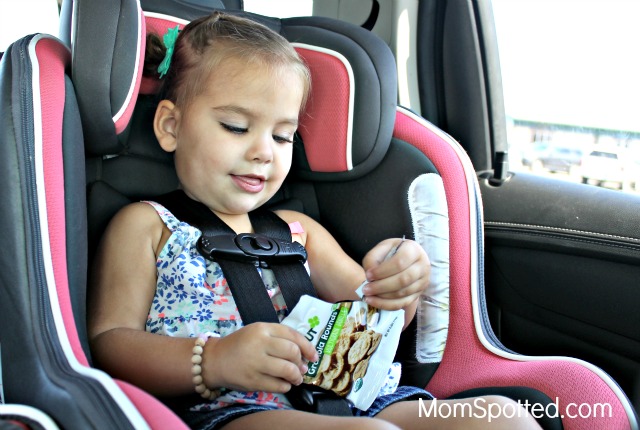 They are the perfect size for my diaper bag and she can easily open a bag of them. They are packed with 4.5 grams of whole grains per serving, 2 grams of fiber and are an excellent source of Vitamin C. They are the perfect little snack to help keep her tummy full while we are waiting.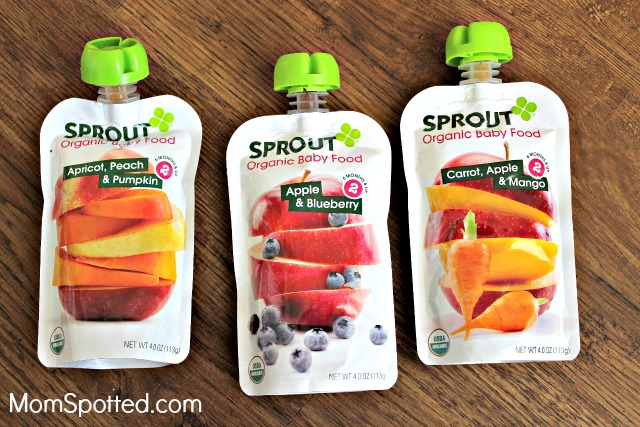 Even though Halli is well into toddlerhood now I still always have Sprout® Organic purees on hand. They are great for lunch time, and for when we are out and about. They are such a great way to quickly get some yummy fruits and veggies into her diet.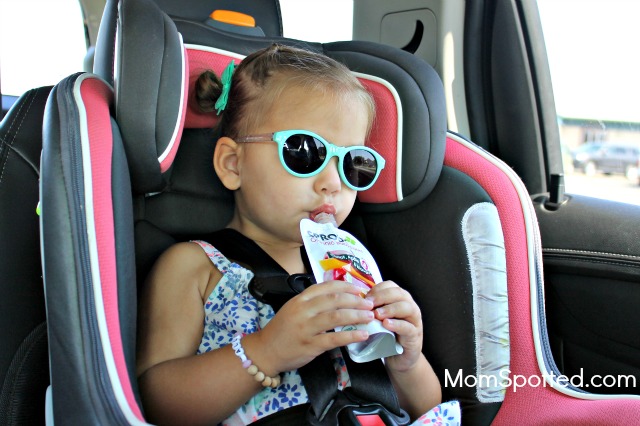 Halli loves all the different flavors but especially Carrot, Apple, and Mango. She slurps it down so quick, and is always saying "Mmmm mommy, 'licious! Favorite Ever."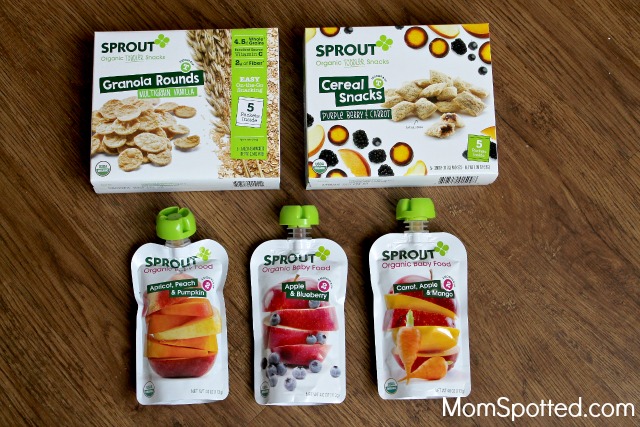 Sprout® Organic Baby and Toddler foods are so convenient and I totally trust Sprout® helps give Halli is the nutrition she needs to help her grow. They are our favorite snacks to take on the go.
This is a sponsored conversation written by me on behalf of Sprout® Organic Baby Foods. The opinions and text are all mine.