Around here we LOVE our New England Patriots! We also love when our favorite brands give stuff away for FREE when they win, because they ALWAYS win!
So what can you get for FREE when the New England Patriots Win?
Dunkin' Donuts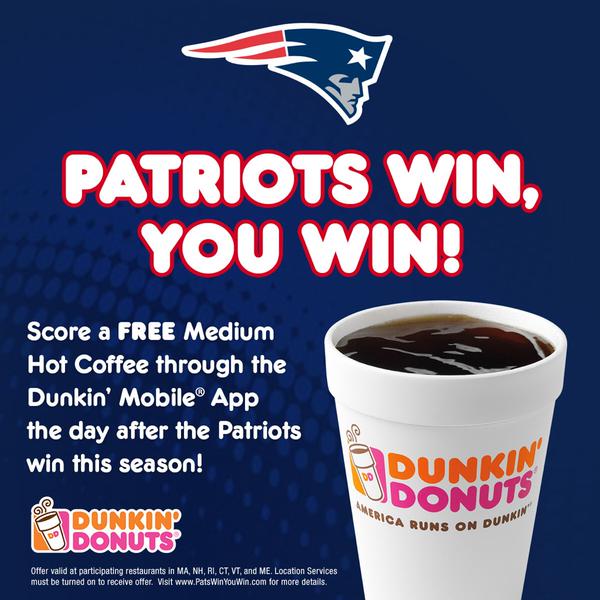 When the Pats win you can get a FREE medium coffee (hot or iced) the next day when you use their DDPerks App! If you don't have it make sure to download it now! I can't tell you how many free drink's I've enjoyed thanks to this app! Definitely worth having! For more info or to sign up for DDPerks here.
Friendly's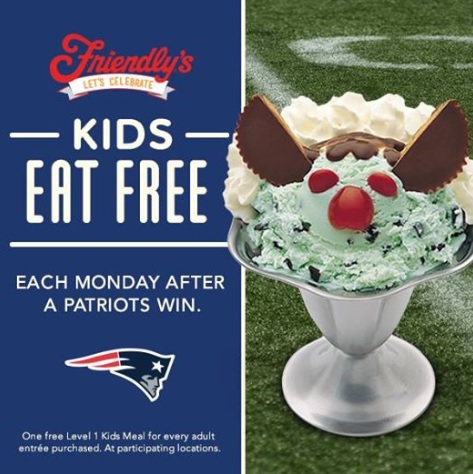 I'm really excited about this one! Every time the Pat's win you can get Free kids meals at Friendly's the following Monday! The only catch it it's one kids meal per adult meal purchased! This works great for a mommy & me lunch for Sawyer and I though so I'll take it! Fine details can be found here.
Do you know of any deals? Let me know in a comment!