Hayden started first grade this year. It has been a pretty big deal and he feels like one of the "big kids" since he is no longer a little kindergartener. When we were trying to get Hayden ready to go back to school he took it really seriously. We couldn't just get any shoes, or any pencil box. Each of his decisions was thoughtfully made. The hardest decision for him was on his backpack. He didn't want just any back pack. It apparently had to speak to him and say "Hey Hayden is in First Grade now!" type of back pack.
Then I was introduced to CHOOZE. CHOOZE empowers kids by giving them the power to use their creativity, and freedom to express themselves. CHOOZE has now come out with their brand new CHOOZEPACKS just in time for kids going back to school.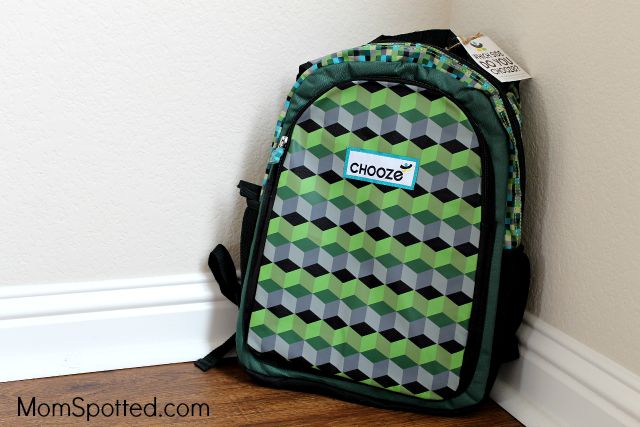 CHOOZEPACKS have a pretty amazing and ingenious design to be reversible! Their design features two sides to the backpack. This allows kids to choose which side or print of their back pack they want to display for the day.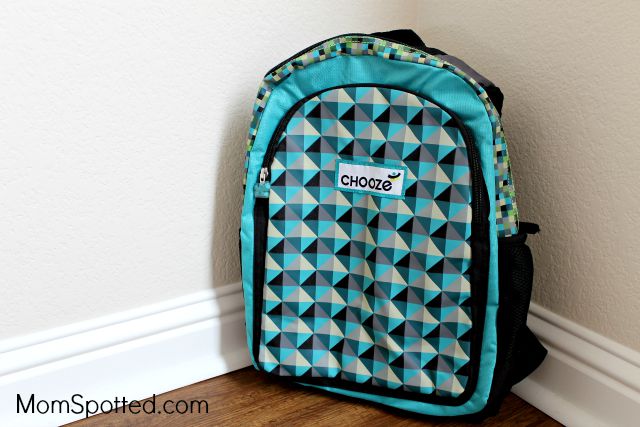 Hayden was absolutely thrilled with the idea of being able to choose everyday which pattern he would want to sport to school. He chose a CHOOZEPACK in the Focus pattern. When his CHOOZEPACK arrived it did not disappoint. Hayden has been so excited about it and I have had moms ask me where he got his backpack.
CHOOZEPACK's have padded convertible straps. The straps simply flip from side-to-side to provide a different look. One side of Hayden's Focus CHOOZEPACK is blue and the other side is green.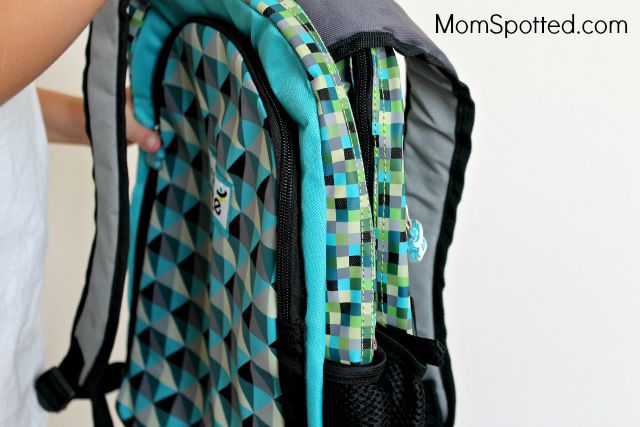 It is a full size backpack and can easily hold all of Hayden's things. Right now in the main compartment he keeps one book, a folder, and his lunch box in his CHOOZEPACK. He also stores his water bottle for lunch in the side pocket. There is also a smaller front zipper closing pocket in front that I'm sure we will use to hold extra supplies and books that go back and forth from school.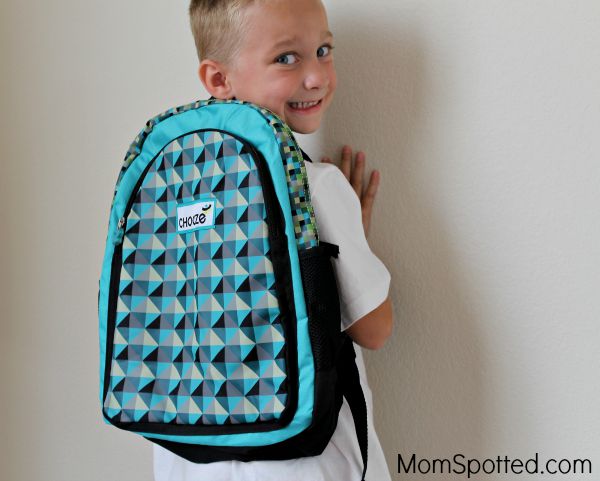 I have been so impressed with how well made the CHOOZEPACK is and I know it will be able to withstand the wear and tear of an entire school year. I also love how excited Hayden is about choosing which side he wants to wear for the day. It is so fun that he gets to have an option everyday and he loves showing his backpack off to all his friends.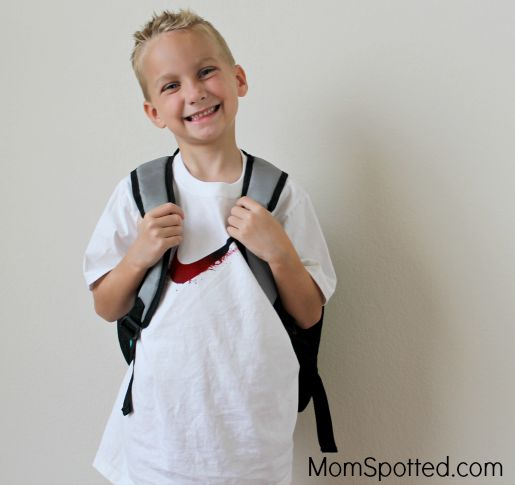 When you and your kiddos are getting ready for back to school this year check out the CHOOZEPACK. Your kids will love having choices and CHOOZE has so many great options in designs and patterns.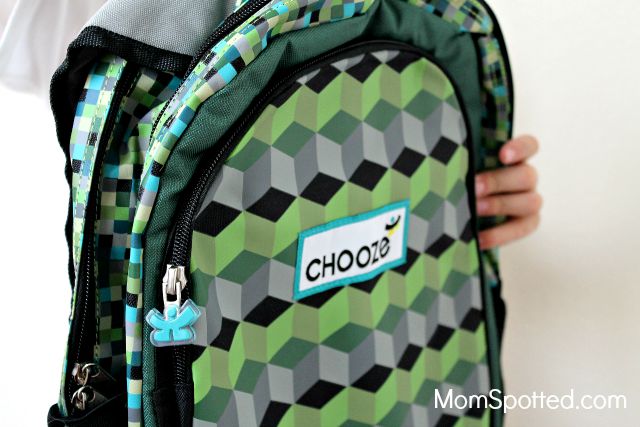 Right now one (1) Mom Spotted readers has the opportunity to win a CHOOZEPACK. To enter use the Rafflecopter form below. Good Luck!
a Rafflecopter giveaway

Contest ends 9.28.15 at 11:59pm. For Official Giveaway Rules click here. U.S. Residents only.