There's a great new show out for kids right now that has Sawyer & I hooked! It's called Dinotrux and you can catch it on Netflix! We already watched all 10 episode's on season one! It was so good! This show is about a group of dinosaurs that are half dinosaur and half trucks trying to all live and survive together. They all are learning how important their roles are, not only for themselves but for each other too. Having friends and being part of a team are important and Dinotrux helps to show us just that!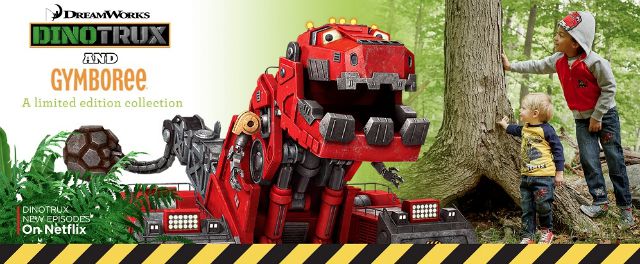 This is DreamWorks Animation's first all-new original series combining dinosaurs and trucks, delivering great comedy, adventure and heart, while also delivering a valuable message about cooperation and friendship.
If a new awesome show wasn't good enough we were thrilled to find out that our favorite kids clothing store, Gymboree, was releasing a full collection to celebrate the new series! Sawyer of course couldn't wait to show what a big boy he was in them too!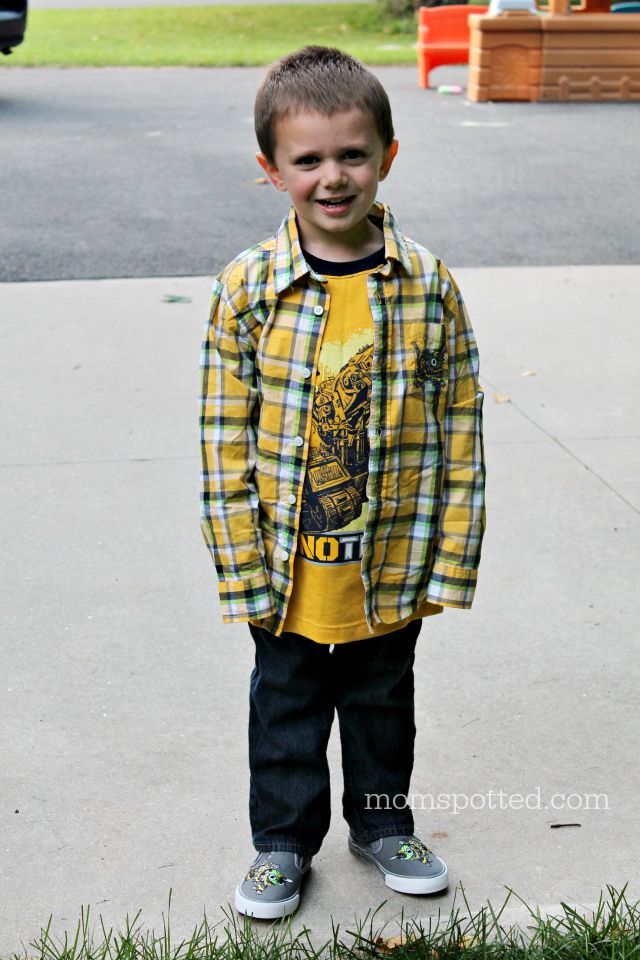 Since the Dinotrux Collection hasn't officially been released yet, I haven't had the opportunity to see the entire line. I just love these pieces and the colors too! I like that they chose Revvit to feature on so many of the pieces, especially the shoes! They are so cute! The best part is we are now getting our favorite fashionable, quality brand with characters our kids know and love! Win, win!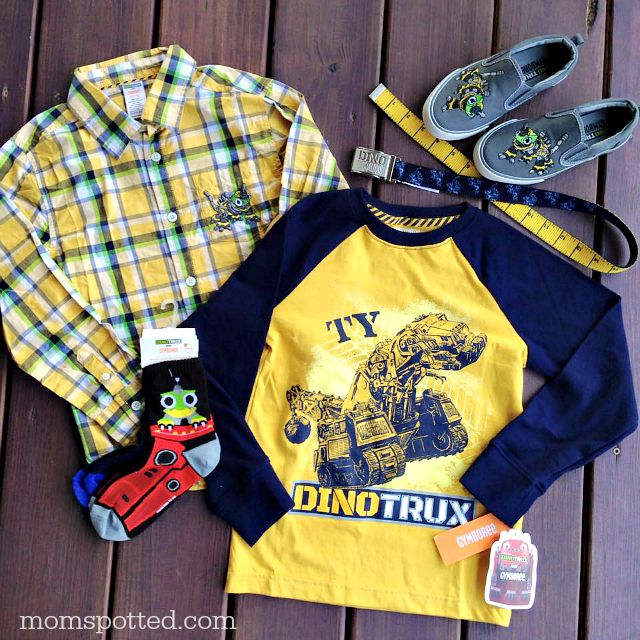 We were also able to get these for Gavin! I love how bright the red is! The Ty embroidery is excellent too! The graphic tee is his favorite! These are so soft and comfortable to wear! Perfect for a cool fall day outside! Just a heads up we did find that these sweatpants ran a bit on the smaller side.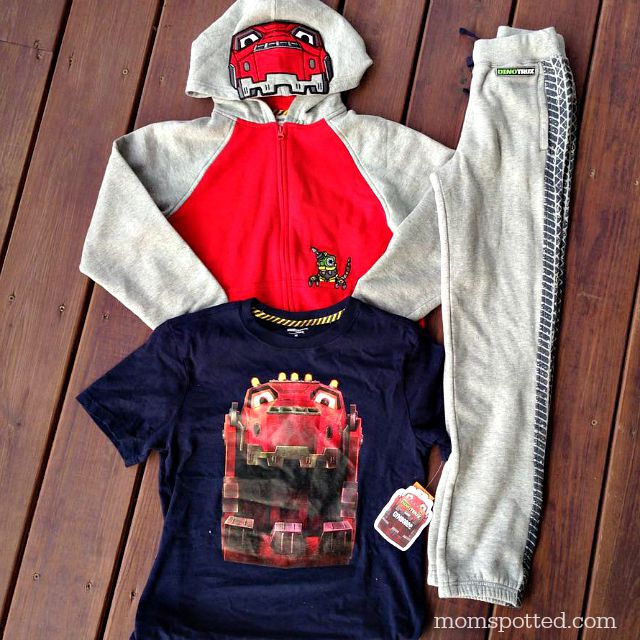 Sawyer is in love with his new backpack and lunch bag too! He starts school on Monday and since this backpack arrived he's been running all around with it on. I really hope seeing these that maybe a few more accessories like a cup and storage containers are on the way too! I love how they decided to go with the print you see on the backpack. It's that same design on the back of the lunch bag too.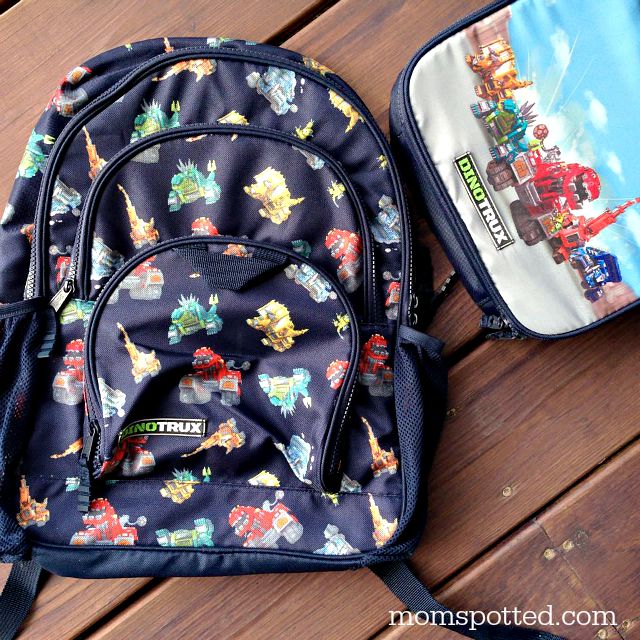 Just like on Dinotrux we value friendship here. My boys have really learned to love playing together after all the close time they've spent together over the summer. I love seeing how much Sawyer looks up to his big brothers and admires them. He can't wait to grow and be big just like them! It doesn't stop there though. Even my teenager is incredibly close with my preschooler. My boys have such a strong bond and I love seeing them turn to each other when they need help.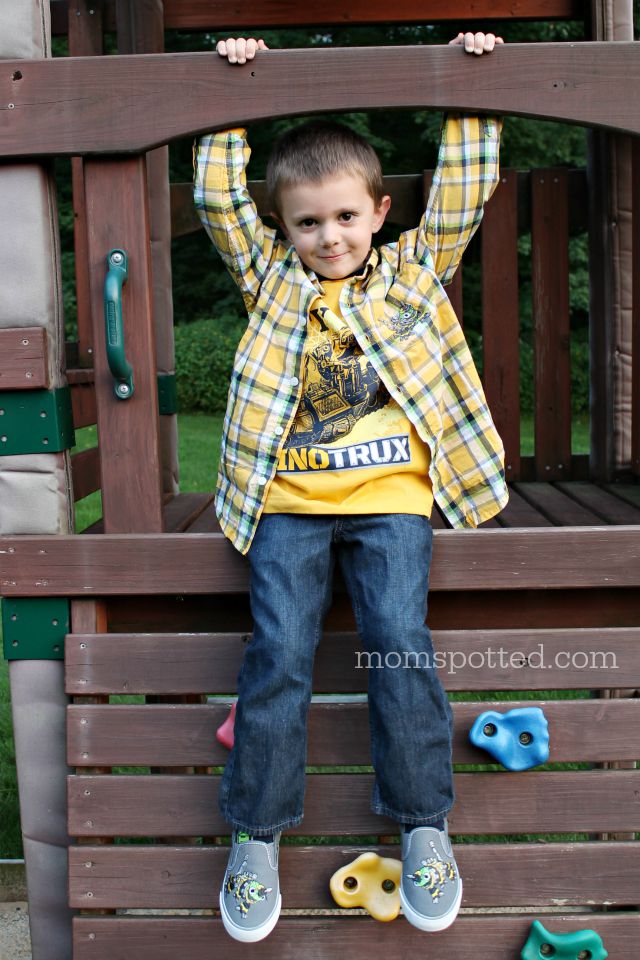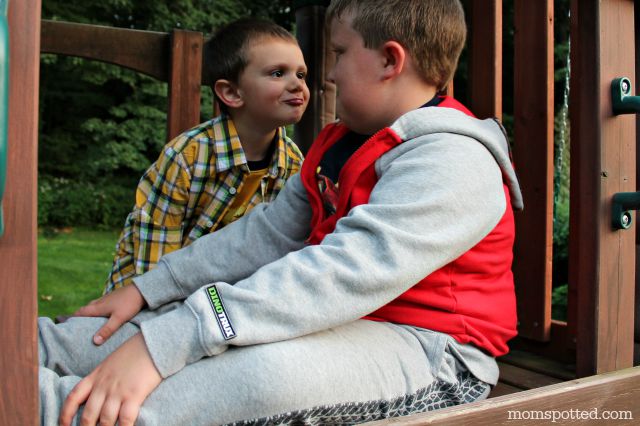 Do you have a local Gymboree? If so, you need to check your local schedule because 25 of their stores are throwing a special event in celebration of the new Dinotrux Collection! From 10 am – 1 pm on Saturday, September 12th and be among the first to see the full new collection! You can win prizes and even try out and create their own Dinotrux world on the DreamWorks COLOR app! Just make sure you head on over and RSVP HERE to reserve your spot! Among the prizes with be the new Power Revvit toy from Mattel (which you can check out and play with at the event!) and a Gymboree shopping spree! I know I'd love to win either of those! RSVP now!


Right now one (1) Mom Spotted readers has the opportunity to win a $75 Gymboree Gift Card. To enter use the Rafflecopter form below. Good Luck!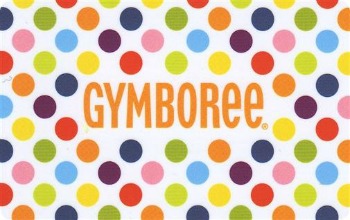 Contest ends 9.21.15 at 11:59pm. For Official Giveaway Rules click here. U.S. Residents only.