This is a sponsored post written by me on behalf of Breyers. All opinions are 100% mine.
With school in full swing I feel like my family is rarely all together at the same time. Someone is always running somewhere. Hayden is going in and out with school, soccer, gymnastics, and karate. Halli also has little preschool outings, and gymnastics. My husband goes to work. I have a million different errands to run and church obligations to get to. Life just gets crazy but we all try really hard to meet for dinner. Especially on the weekend when life slows down just a little bit I like to make a special treat for my family.
One our family favorite treats is ice cream. We really love Breyers Natural Vanilla ice cream because it is made with fresh cream, sugar, and milk, and sustainably farmed vanilla beans. Breyers is committed to using high quality ingredients which is why their Natural Vanilla is America's No. 1 vanilla ice cream. You really can taste the difference in Breyers Natural Vanilla ice cream.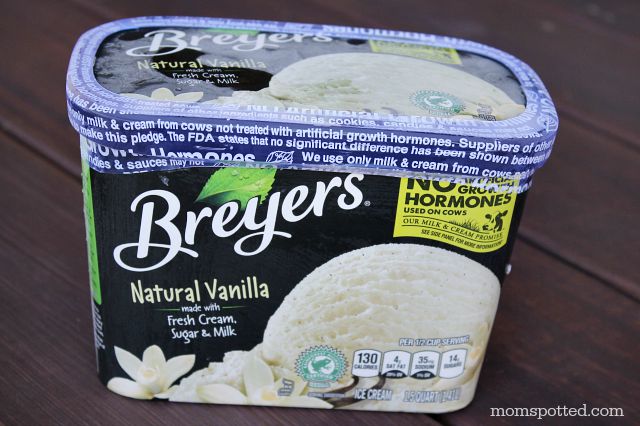 Breyers has partnered with Chef Antonia Lofaso to create 5 fun, family-friendly recipes featuring Natural Vanilla. We live in Texas and my family loves banana pudding! Banana pudding is such a traditional southern food and I couldn't wait to recreate it.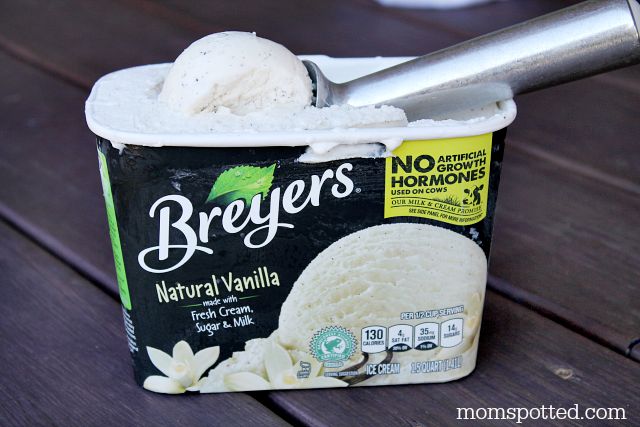 Chef Antonia Lofaso's Banana "Pudding" was such a delicious dessert and easy to make. After sprinkling turbinado sugar on sliced bananas you melt butter in a small nonstick skillet and sauté the bananas. The bananas get caramelized and so extra delicious!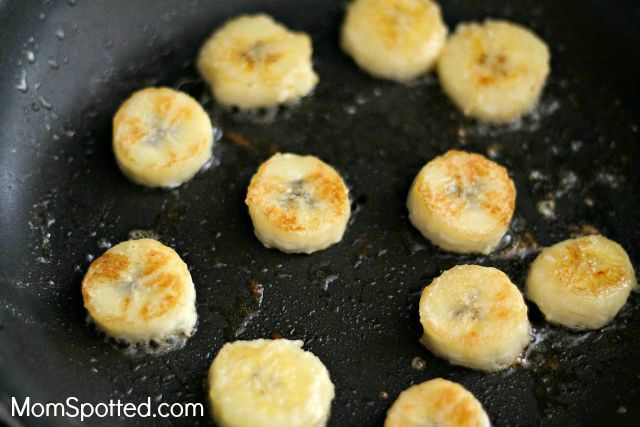 Then I put a scoop of Breyers Natural Vanilla ice cream into some bowls and topped the ice cream with the caramelized bananas and put some vanilla wafer cookies on the side. My entire family gobbled it up! It is a fun twist on traditional banana pudding and perfect for when my family all gets together.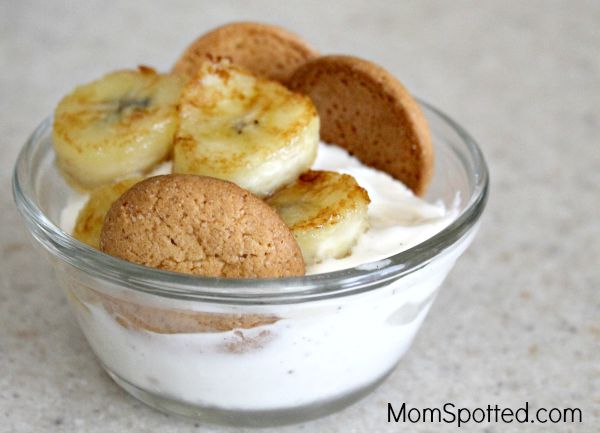 I love using Breyers Natural Vanilla ice cream in all our family favorite recipes. Breyers now sources milk and cream from cows not treated with artificial growth hormones*. All Breyers vanilla is real and from sustainably farmed, Rainforest Alliance Certified™ vanilla beans. You can find Breyers products are available in grocery stores nationwide for a suggested retail price of $3.99 – $5.99.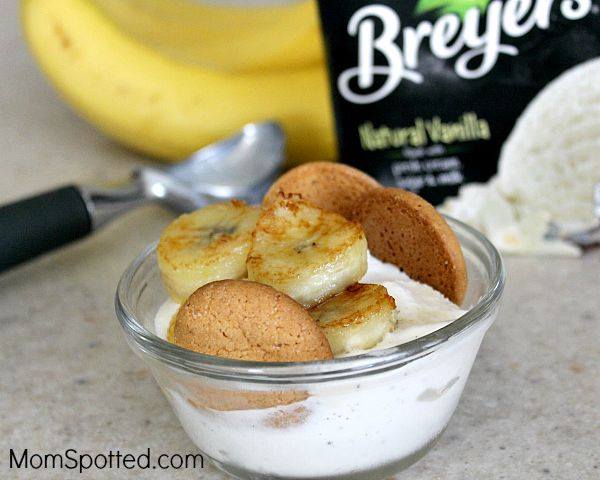 Make sure you check out all 5 of Chef Antonia Lofaso's recipes using Breyers Natural Vanilla!
For more recipes make sure to follow Breyers on Facebook, Breyers on Twitter, and Breyers on Pinterest.
*Suppliers of other ingredients such as cookies, candies & sauces may not be able to make this pledge. The FDA states that no significant difference has been shown between dairy derived from rBST-treated and non-rBST-treated cows.