I absolutely love summer. I love swimming, and having big summer potlucks with other families. Summer isn't really complete without a few summer BBQ's. My family loves getting together with other families in our neighborhood and letting the kids run around. Something I am really picky about at BBQ's is hot dogs. Not all hot dogs are created equal, and I especially don't want to feed my family food that has a bunch of fillers or ingredients that I can't pronounce.
Have you tried Applegate Natural and Organic Meats yet this summer? If you haven't you must because your BBQ's have really been missing out. I recently made my family some Applegate Natural Beef Hot Dogs for dinner with a side of homemade mac-n-cheese, and carrot sticks.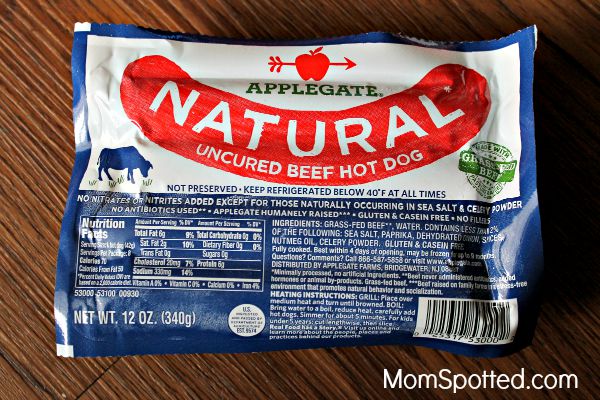 My kids were in heaven (and honestly my husband too)! I was in heaven because Applegate Hot Dogs are made from 100% grass-fed beef.  The only ingredients in Applegate Hotdogs are beef, water, and some spices making them the cleaner wiener. Since there are not any added nitrites or chemical preservatives I love feeding them to my family, or grilling them up for neighborhood BBQ's.
My family also loves topping our Applegate hotdogs with Sir Kensington's Ketchup and Mustard. The ketchup tasted so fresh and had such a great zing. You will love pairing Sir Kensington products as you get your grill on this summer.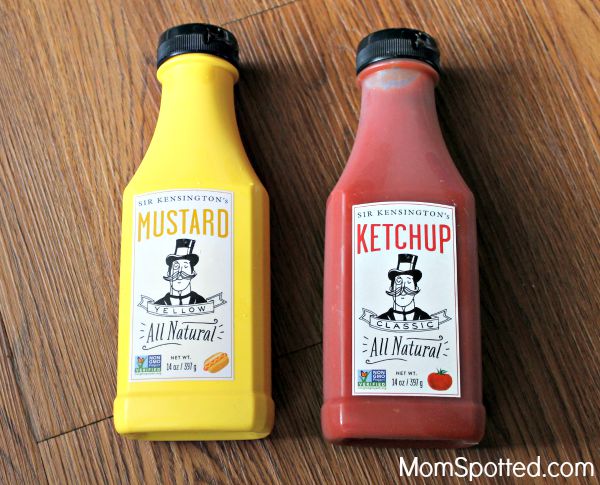 My husband isn't the only one who does the grilling at our house. I love grilling during the summer time. Especially when I know I am grilling up great quality meat that is organic, natural, anti-biotic free, has no hormones, no nitrates, and comes from family farms. What is in your hot dog? Make sure you grab Applegate for all your BBQ's this summer.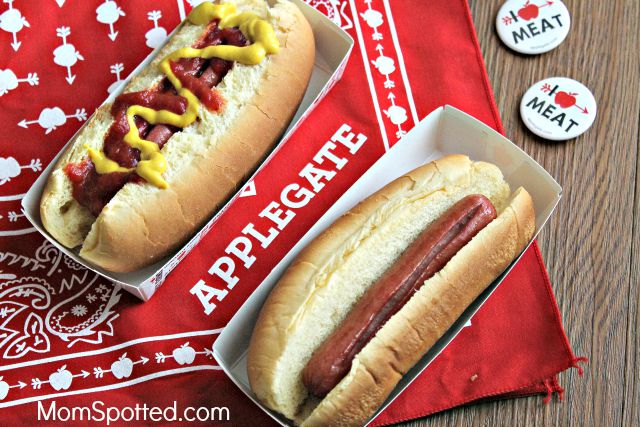 Have you kicked your man out from behind the grill and taken over the spatula? Applegate is saluting us #GirlsWhoGrill and right now one (1) Mom Spotted reader has the opportunity to win an Applegate Grill  Prize Pack.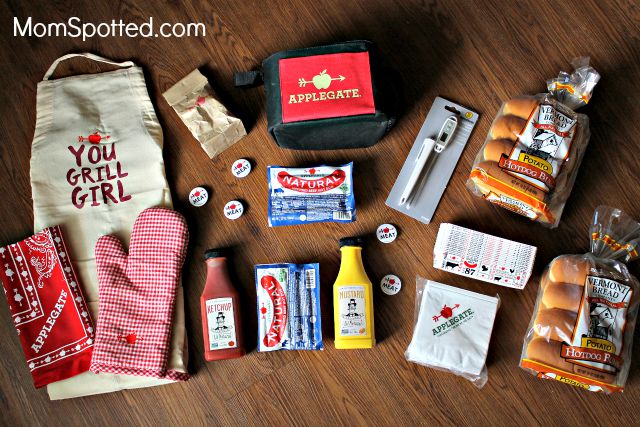 The prize pack includes:
Applegate Natural Beef Hot Dogs (now made with 100% grass-fed beef)
Sir Kensington's Ketchup and Mustard
Vermont Bread Company Natural Buns
Applegate Cooler Bag
Applegate "You Grill, Girl" Apron
Applegate Grilling Mitt
Meat Thermometer
Applegate Bandanas & hair accessory tutorial
Applegate Hot Dog Boats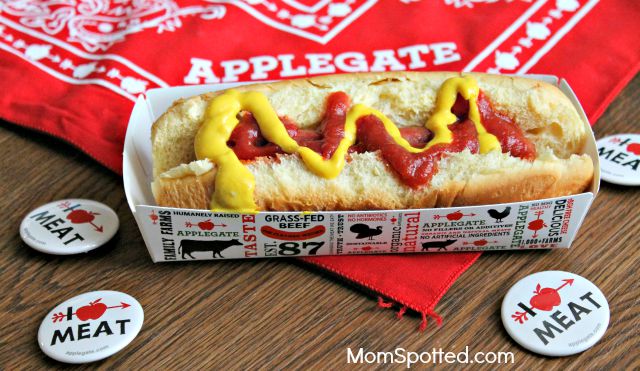 To enter use the Rafflecopter form below. Good Luck!
Contest ends 8.24.15 at 11:59pm. For Official Giveaway Rules click here. U.S. Residents Only.