Hayden absolutely loves school. He loves to read, science, and arts and crafts. Hayden is such a good student and I miss him terribly when he is gone. It is weird not having him home with me all day. One thing I love doing for him is making his lunches everyday. I hope it lets him know that I'm thinking about him.
Two necessities that should be apart of every kid's school lunch are Wet Ones® Singles and
Pepperidge Farm® Goldfish Crackers. Hayden is really good at washing his hands before he eats, but he is still a 6-year-old boy, and sometimes forgets. Or sometimes there isn't time to wash before they have to rush off to lunch. Wet Ones® Singles kill 99.9% of germs so when I add them to his lunch box I know he will have clean germ free hands before he is eating his lunch.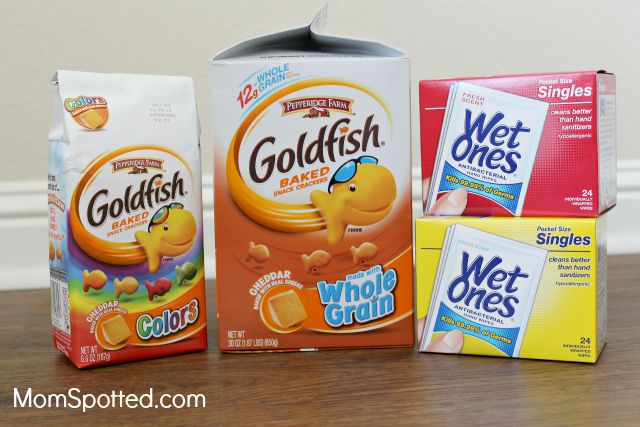 Pepperidge Farm® Goldfish Crackers are also a favorite to add in Hayden's lunch box. Goldfish Crackers quickly make Hayden's lunches fun. There is also so many fun and creative ways to add them into his lunch.
Hayden really loves peanut butter and honey sandwiches, but even a simple sandwich can be more fun. Hayden loves when I cut his sandwiches into shapes. It just makes his food a little more fun to eat. His favorite sandwich to eat is a peanut butter and honey dinosaur!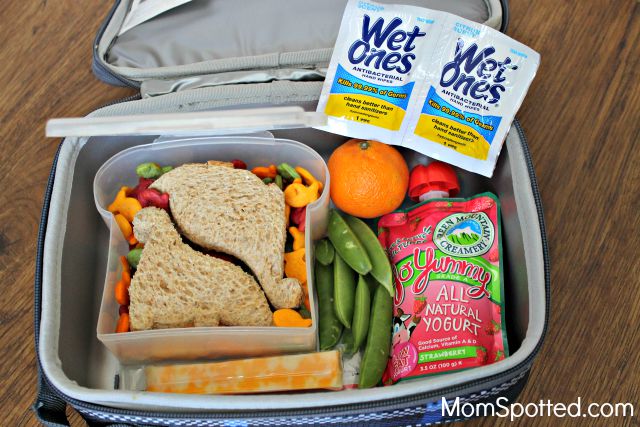 I can only make so many sandwiches though and I want him to have variety into his diet. One of my favorite things to make him is pizza rolls. I can quickly make a batch and then freeze them to use for lunches. I also like blending in spinach into his pizza sauce. The added spinach adds lots of vitamins and other good things while he is enjoying his lunch. Then we just add a side of our favorite Pepperidge Farm® Goldfish Crackers and his lunch is good to go.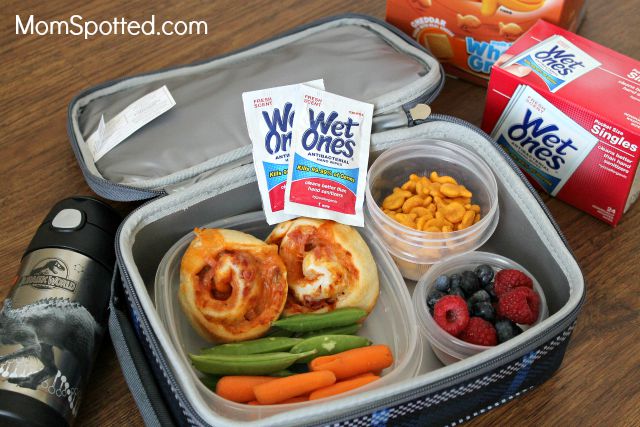 Between July 6, 2015 and September 7, 2015 you can find more great ideas of how to make fun lunches for your kids www.wishihadwetones.com. They will have tons of other ideas and a chance to win a year's supply of Wet Ones® for your home and your child's classroom*, plus $1,000 cash!!!
What are you and your kid's favorite go to lunches?
This is a sponsored conversation written by me on behalf of Wet Ones® + Pepperidge Farm® . The opinions and text are all mine.