"This review and giveaway was made possible by Double Duty Divas and Pampers #BetterForBaby. I received product free of charge, but all opinions are 100% mine."
The moment I found out I was going to be a mother was powerful. My entire world seemed to stop right there as I looked at those two little pink lines. From that moment on I wanted to give everything I could to my baby. I immediately stopped drinking my gallons of diet coke and started downing more water. I started to eat healthier, and tried to get more sleep. My husband and I opened another savings account, and started to financially plan for our babies future. Babies may be little, but they have this extraordinary power to bring out the best in us and in turn, change the world for the better. It wasn't just my husband and I that wanted to make things better for our baby either. The people around us wanted to be better too. My brother quit smoking as soon as we told him I was pregnant. Baby's are powerful, amazing, and inspiring little people. They help teach us what it means to be unselfish, loving, and help show us what is really important.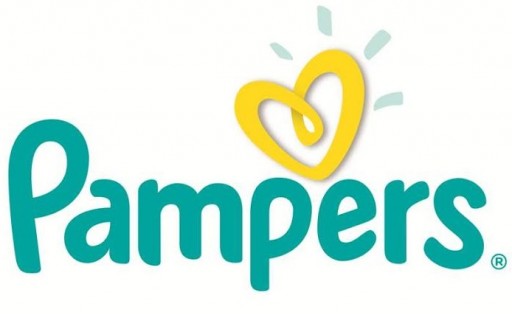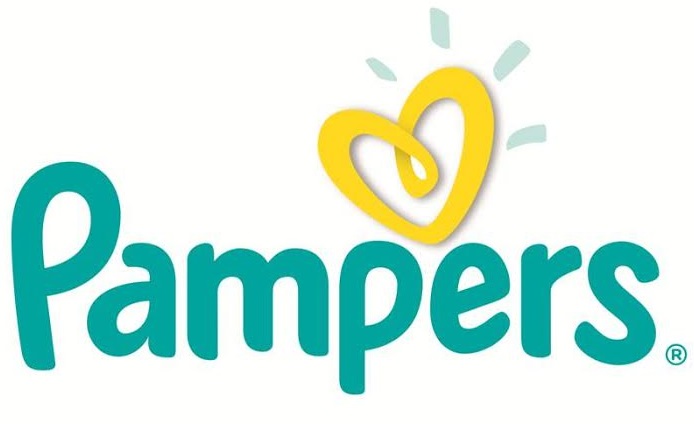 Pampers knows that babies bring out the best in all of us and that we should do our part to make life better for them. As part of their "Pampers #BetterForBaby Program" they have a new video that celebrates all the profound ways babies change the world around them for the better – and in turn asks families to pledge how they will make life #BetterForBaby. It is such a touching video, and had me tearing up in the first ten seconds. You can find the Pampers Better For Baby video HERE at the Pampers You Tube. You can also find it at Pampers.com, and at the Pampers Facebook Page.
Pampers has been the brand who supports the happy, healthy development of babies for more than 50 years. Pampers is committed to doing their small part to making life #BetterForBaby through their core brand commitments including: 1) protecting premature babies, 2) helping families in need through product donations, 3) preventing maternal and neonatal tetanus and 4) reducing their environmental impact. In fact, at the launch of this program they are making a significant donation to each of our charity partners (Graham's Foundation, UNICEF and Feeding America) in recognition of their valued partnership in helping Pampers support the happy, healthy development of babies.
Pampers donates millions of diapers each year to families in need through Feeding America, have partnered with UNICEF to help eliminate maternal and newborn tetanus in 15 countries, and they support premature babies and their families with special Pampers preemie diapers and other resources via Graham's Foundation.
Join the Double Duty Divas for a Pampers #BetterForBaby Twitter Party on Wednesday, July 8th from 9-10pm EST as we discuss how to make like #BetterForBaby! Please RSVP HERE.
They will have some really great prizes up for grabs as well:
Prize 1: Magic Bullet Baby Bullet Baby Care System ($60), Pampers/wipes

Prize 2: PUR Baby White Vertical Faucet Mount and Filter ($25), Replacement Filters ($20), Pampers/wipes

Prize 3: $100 TOMS GC (a great company that gives back), Pampers/wipes

GRAND PRIZE: $300 VISA GC

RSVP: Pampers/wipes
The Double Duty Divas have also launched a contest where anyone can tweet a #BetterForBaby pledge during the campaign using #Better4Baby and #B4BDivas along with a link to the video to enter to win an Apple Watch worth $400! One winner will be chosen at random. The contest starts June 24th and ends July 15th. Go HERE to enter and for the complete contest info and rules.
Tweet your pledge on how you will make life #BetterforBaby. Each pledge is an individual promise of how someone can make a little difference in helping to make life #BetterforBaby. It could be something as simple as "I pledge to exercise more, making me healthier, essentially making life #BetterforBaby" or "I pledge to be more patient to make life #BetterforBaby" or "I pledge to donate all my son's clothes and toys to charity to help make life #BetterforBaby."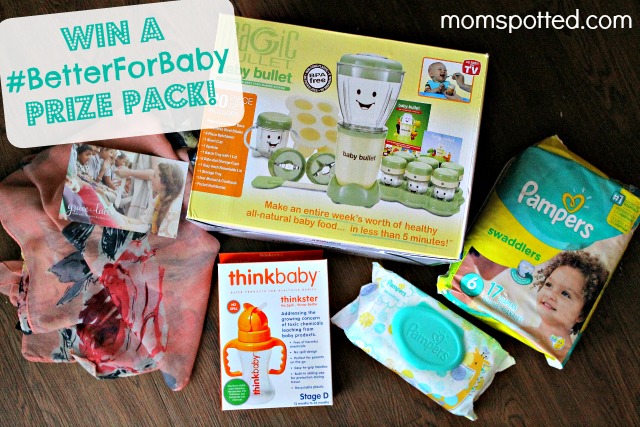 Right now one (1) Mom Spotted reader has the opportunity to win ONE (1) #BetterForBaby Prize Pack.
The Prize Pack includes:
Pampers Swaddlers and Wipes
Magic Bullet Baby Bullet Baby Care System
Spring Floral Scarf for Mom
NALGENE Reusable BPA Free water bottle
To enter use the Rafflecopter form below. Good Luck!
Contest ends 7.13.15 at 11:59pm. For Official Giveaway Rules click here. U.S. Residents Only.