At the beginning of the summer my kids and I made our Summer bucket list. One of the very first things to see The Minion movie that comes out this summer. Hayden is especially excited about the new Minion movie. I put our bucket list onto a huge poster and have hung it up where we see it often. Almost every day Hayden points to the Minion movie on our bucket list and asks if it has come out yet. He loves those silly and lovable little Minions. The Minion movie is coming out this weekend and I am so excited to finally be able to take him to see it.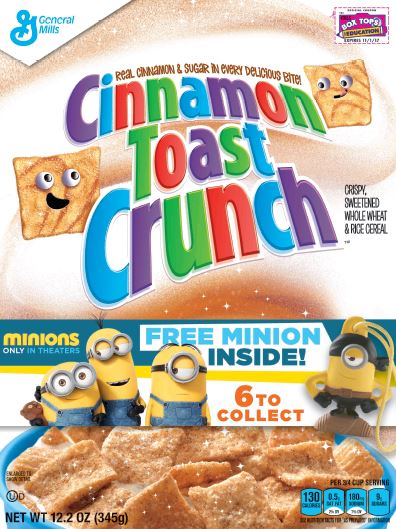 General Mills has teamed up with the Minions to offer exclusive Minions Buddies in every specially marked box of General Mills cereals! Hayden and Halli both loved finding a little Minion in one of our favorite cereals and are excited to collect more. In participating brands of General Mills cereals you can collect all six Minion Buddies! Participating cereals include: Honey Nut Cheerios, Banana Nut Cheerios, Cinnamon Toast Crunch, Reese's Puffs, Trix and Golden Grahams. The specially marked boxes of Big G cereals hit store shelves this month, for a limited time only.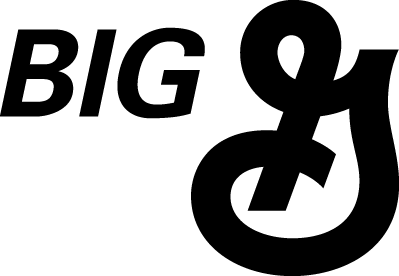 Minions have also taken over specially marked boxes of your favorite fruit flavored snacks at retailers near you, including Gushers, Fruit Roll-Ups and Fruit by the Foot. From Gushers made with the Minions signature colors to themed comic strips on your Fruit by the Foot and even customizable pirate accessories for Fruit Roll-Ups Minion cut-outs, you can enjoy family fun that promotes imaginative and cognitive play—plus even more Minions fun on each box with games and clues to solve puzzles!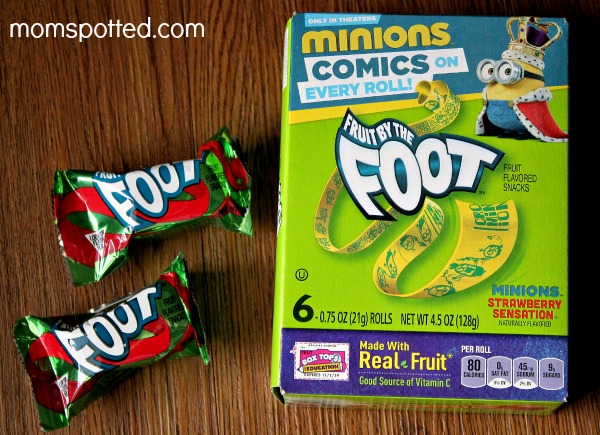 Have even more fun with Minions this summer with General Mills Cereal.
Right now one (1) Mom Spotted reader has the opportunity to win:
a participating General Mills cereal
a box of a participating Betty Crocker fruit flavored snack
an exclusive Minions Buddy
a $25 Fandango gift card
To enter use the Rafflecopter form below. Good Luck!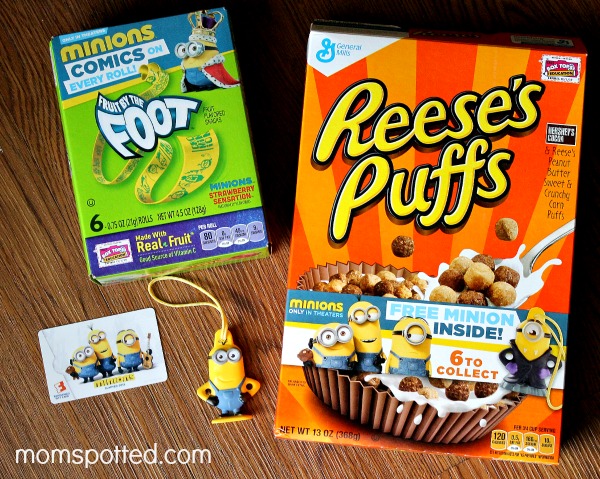 Contest ends 8.3.15 at 11:59pm. For Official Giveaway Rules click here. U.S. Residents Only.