I love frozen treats of all kinds but banana flavored ones especially! Pudding Pops are always a favorite and they are super easy to make! My kids love them and you can make them just pudding or fill with your favorites. Our favorite and made most is our banana chop pops!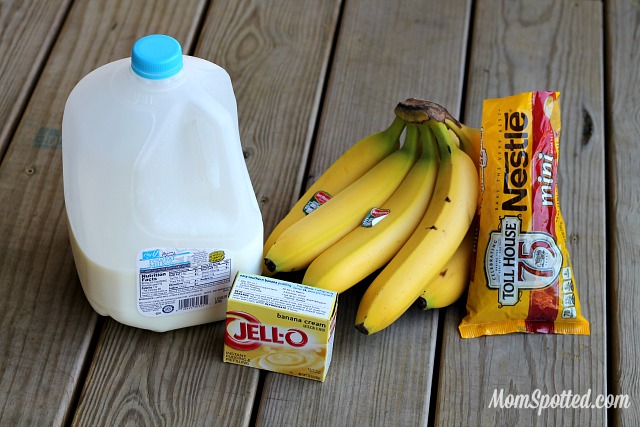 Ingredients Needed:
1 box of banana pudding
Milk (as needed in pkg directions)
2-3 Slightly over ripe bananas
1/2 cup mini chocolate chips
small paper cups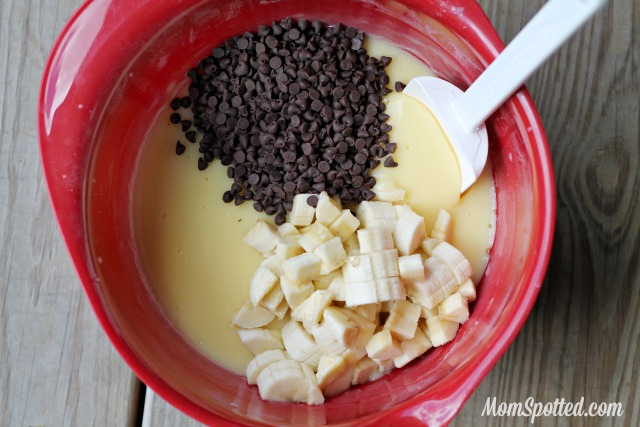 First make your pudding as directed. Chill and firm completely before moving on to the next step.
Then slice your bananas and add your chocolate chips.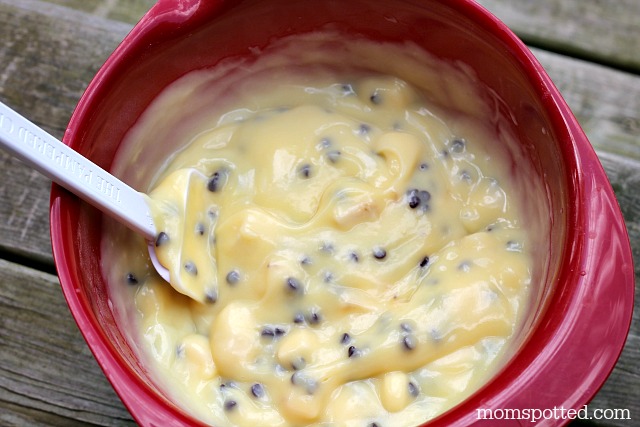 To make sure all the pops had a nice start I dropped some bananas and mini chips into the bottoms of all the cups first.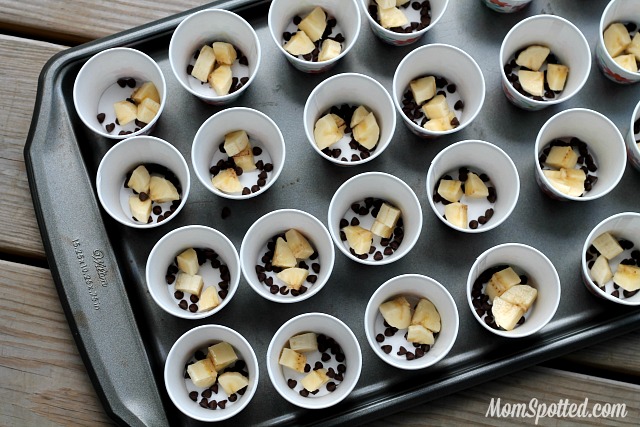 Then I filled all the cups and added more mini chips. I ran out of wooden sticks but there really isn't a better option. The straws may look pretty but they were pretty useless as holders.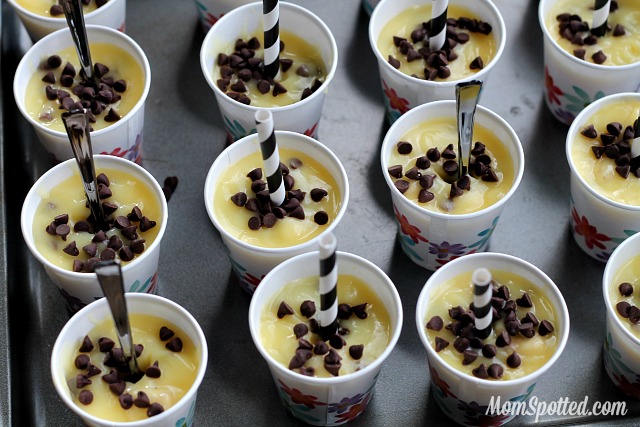 Place cups on cookie sheet and place tray in freezer for 2 hours or until firm.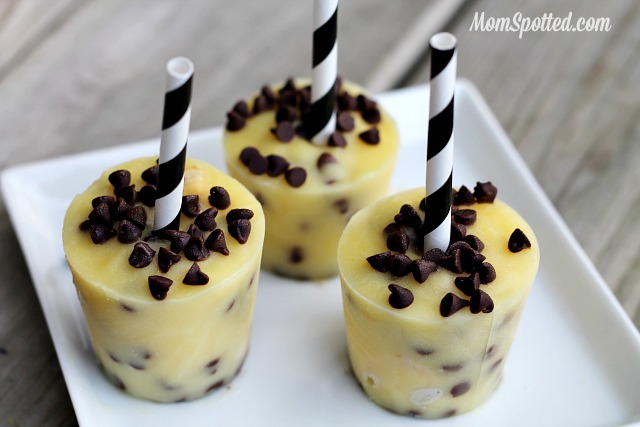 To remove from cups just warm cups sides with hands and the twist/pull. Cups should slide off.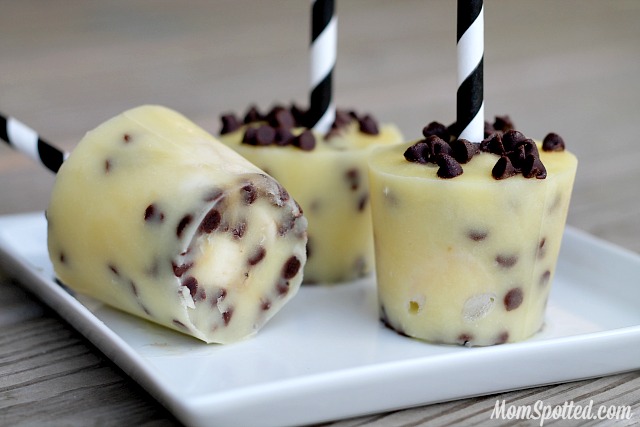 Kid approved.
These were a huge hit and we've made them so many times since. I usually have all these items on hand so they are a simple treat to cool off with that's a hit with all the friends too!