"Thank you to Friendship Dairies™ for sponsoring this conversation."
I had never been a huge fan of breakfast, and now that I'm a mom I feel like I have even less time to feed myself. I get so bored with the same old breakfast options. Friendship Dairies has a new Superfood Generator that is helping me make my breakfast more delicious, and less boring. The Friendship Dairies Superfood Generator is a fun tool that helps you discover endless mix-ins with Friendship Dairies cottage cheese. It also shows you all the nutritional benefits you can get in each bowl.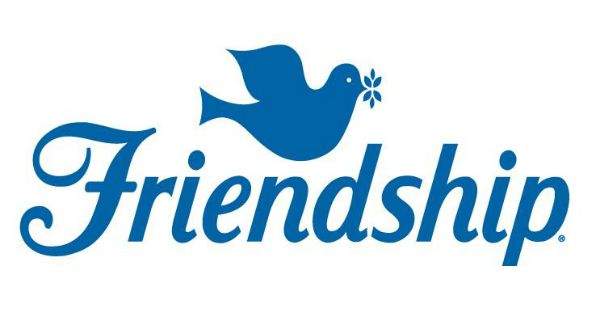 Friendship Dairies cottage cheese is The Original Superfood, and with the Superfood Generator I've realized cottage cheese is great for anytime of the day! The Superfood Generator is so easy to use, and I love finding new ways to make my cottage cheese yummy. I can make my cottage cheese sweet, or savory. You can choose from a bunch of different veggies, fruit, spices, or grains. You can also select a food based on its nutritional benefit, like antioxidant, potassium, or fiber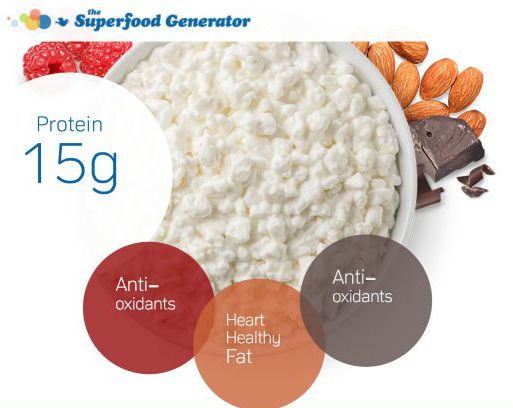 I love having this Friendship Dairy cottage cheese option for breakfast. Raspberries are my absolute favorite and I love having a tiny bit of dark chocolate to sweeten it up a bit. My breakfast is packed with protein, and anti-oxidants!
Cottage cheese is high in protein (1% cottage cheese has 15g per serving, 4% has 14g) and is such a great source of long-lasting energy. I am able to have a constant boost throughout my day, and because there are so many great mix-in options my cottage cheese is never boring.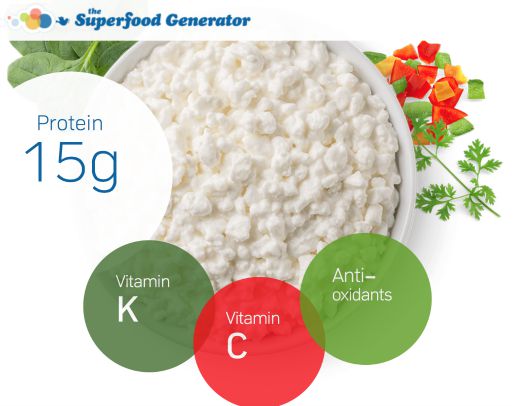 For lunch I love these savory mix ins of spinach, bell peppers, and cilantro. Cottage cheese is such a great addition to all my meals.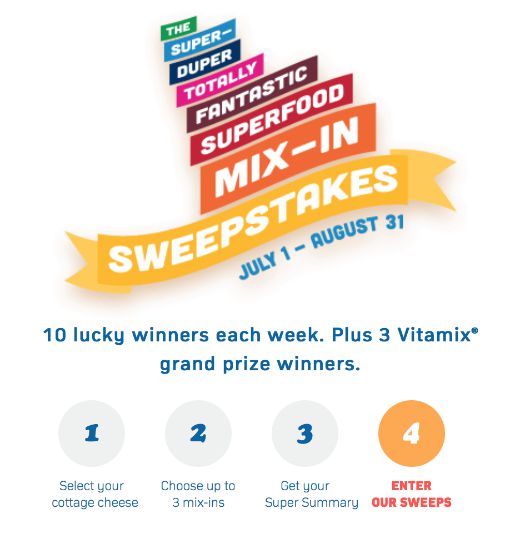 Friendship Dairies is having a Super-Duper Totally Fantastic Superfood Mix-in Sweepstakes! They are giving away more than $5,000 in weekly prizes, including three $498 Vitamix®grand prizes and entering is easy:
1. Use the Superfood Generator to select a cottage cheese
2. Choose up to 3 mix-ins
3. Get a super summary
4. Enter the sweepstakes
The sweeps runs July 1 through August 31. Participants can come back once a day to enter through August 31. Each daily entry is submitted into the grand prize drawing. Plus, when you share Friendship Dairies Super-Duper Totally Fantastic Superfood Mix-in Sweepstakes on your Facebook wall, you will get a bonus entry for every one of your friends that enters based on your post. How cool is that?

I absolutely love playing around with the Superfood Generator and it's even more exciting to use with the Friendship Dairies Sweepstakes. Go have fun trying out the Superfood Generator for yourself and enter the Sweepstakes! Good Luck!