This is a sponsored post written by me on behalf of PERK for IZEA. All opinions are 100% mine.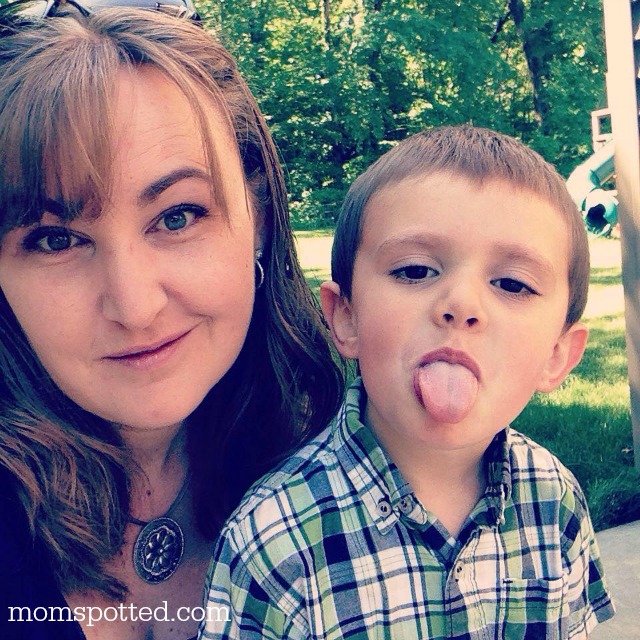 Having three boys can sometimes be a challenge. They often try to test their limits, challenge their own, and you can only imagine the stinks and smells I've had to endure in my days and probably think I'd be immune to it by now. In some cases I am but in others I'm just left running and gasping for fresh air.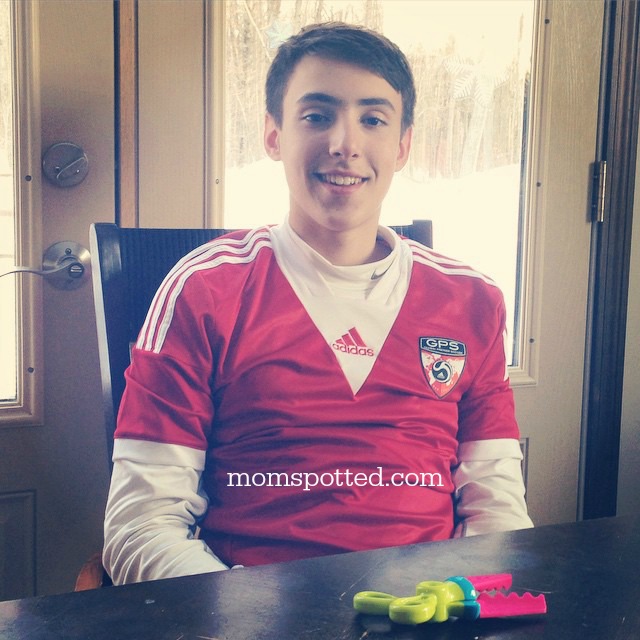 If you have a teen in sports I'm sure you understand exactly what I'm talking about! My 14 year old is an amazing soccer player. He plays hard and gives it everything he's got! When he's done he's usually drenched with sweet and the first thing he wants to do when he jumps in the van after practice is remove his cleats. To the rest of us we'd rather go jump off a cliff. It's probably one of the most potent of any boy smells I put up with. It takes your breath away.
Since I can't drive around with his legs out the car I'm glad I found something to help! The PERK Visor Wrap! It comes in several scents but I knew I wanted to try the Caribbean Colada immediately! It makes me feel like I'm on vacation instead of just playing taxi for all my kids!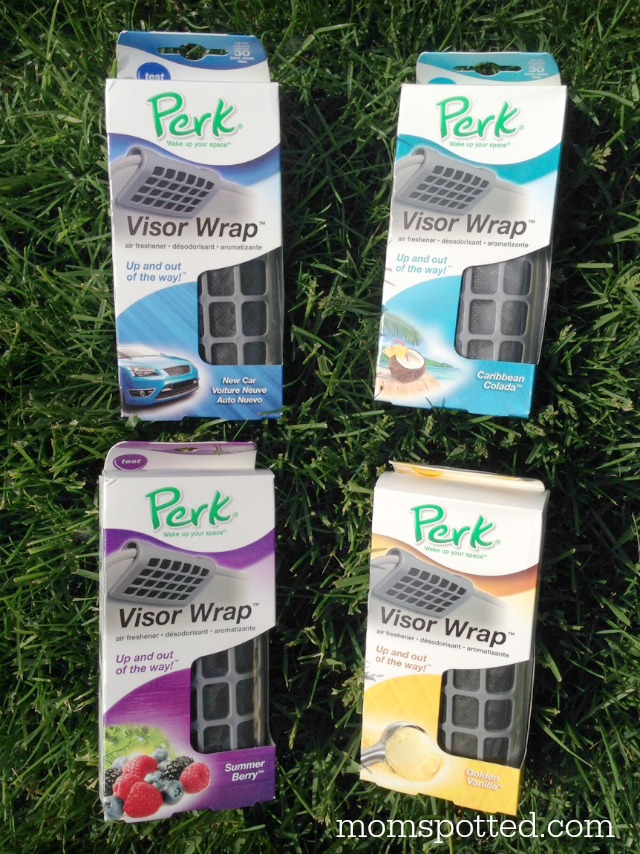 PERK is an innovative brand of automotive air fresheners offering long-lasting, high-quality fragrances in a variety of formats to fit your lifestyle. The sun visor offers an excellent location for a car air freshener because it's out of the line of sight and close to the driver's nose. Products designed for the visor have left a lot to be desired, until now. Visor Wrap features a specially contoured clip that grips, allowing the visor to be used as intended – to block the sun. The cool gray color combined with the slim profile make it very discreet.
Easy to use – simply wraps around your visor.
Won't spill or leak.
Visor Wrap isn't heavy or bulky.
StediScent™ technology delivers consistent fragrance that is the same from the first day to the last day.
Fragrance likeability/pleasantness
PERK products can be found at – Walmart, Target, Advance Auto Parts, AutoZone, Meijer, Kroger, Pep Boys, Publix, CVS, and other places auto air fresheners are sold.
Available in a variety of amazing PERK fragrances, including favorites such as Golden Vanilla, Caribbean Colada and New Car.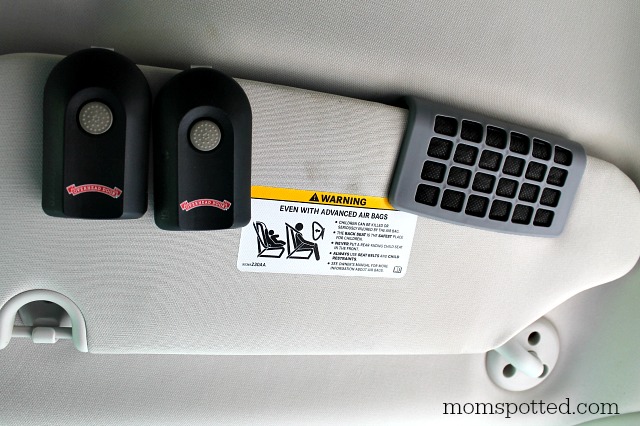 Make sure to check out PERK's Facebook to stay up on all the latest news and possible coupons! Speaking of coupons! I have a $1 off PERK coupon to offer right now that you can print immediately!
Right now one (1) Mom Spotted reader has the opportunity to win ONE (1) PERK Prize Pack.
Prize Pack will include:
6 month supply of PERK products/fragrances
1 PERK travel mug
2 pairs of PERK sunglasses (1 green and 1 black)